Alright dog lovers, it's that time of year! Grab your BCF (best canine friend), make yourself a cup of tea ('cause England), and take a seat! Crufts, one of the world's biggest canine events, is starting Thursday, March 9!
Crufts, named after its founder Charles Cruft who began the dog show in the late 1800's in Great Britain, has become an arena for dogs and dog owners to strut their stuff. Today's Crufts, however, is much more than a dog show. It is a celebration of dogs and all they do from the labor intensive responsibilities of working dogs, to police dogs, and even an entire series of events exhibiting the abilities of rescued dogs. There are agility, flyball, and even heelwork events that showcase how incredibly versatile man's best friends really are.
With tens of thousands of dogs participating, it can be a little tricky knowing who is who and when to watch. So here's a convenient schedule so you don't have to miss out on your faves!
Day 1 (Thursday, March 9): Terrier and Hound
Some members of the terrier breed include fox terriers, Jackson Russell terriers, Scottish terriers, bull terriers. Hounds like the basset hound, beagle, Rhodesian ridgeback, and Irish wolfhound will also be showing.
By the way, last year's Best in Show was Devon, the West Highland white terrier. Here's an interview with Devon's human, Marie Burns, where she shares about her experience at Crufts.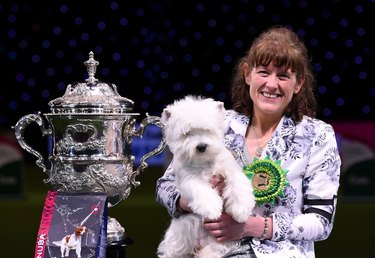 Day 2 (Friday, March 10): Toy and Utility
These companion dogs may be small, but they are mighty! Toy breeds include bichon frise, Cavalier King Charles spaniel, and Chinese crested.
Utility dog breeds are a pretty mixed bag, but this group basically consists of dogs bred for a purpose that doesn't fall under the "working" or "sporting" categories. Utility dogs include bulldog, poodle, chow chow, and dalmatian.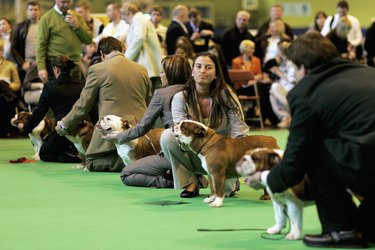 Day 3 (Saturday, March 11): Gundog
Gundogs make for some pretty popular pets, but were originally trained to find and retrieve game. This class includes English setter, labrador retriever and golden retriever.
Day 4 (Sunday, March 12): Working and Pastoral
These hard working dog classes include border collie, mastiff, Neapolitan mastiff, and the Queen's favorite: corgis!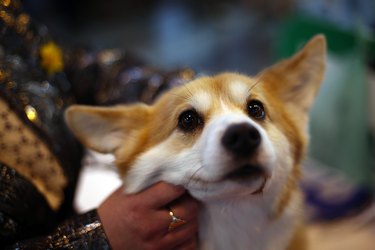 Your favorite fourlegged competitor might have a chance at the coveted "Best in Show" title! Check out this helpful infographic to see how they get there:
Watch last years "Heelwork to Music Competition" winner wow everyone to the music of Swan Lake:
For anyone who isn't a resident of Great Britain with access to England's Channel 4, Crufts will be live streamed on YouTube, so you can be sure you won't miss all of the action!