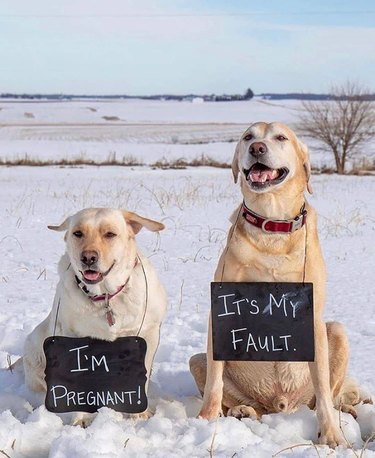 Many people look forward to their pregnancies, but we suspect it's because — unlike dogs — most humans (aside from Octomom) do not give birth to a litter of babies.
1. "Fine, I'll pose, but I want you to know I am not feeling body confident today."
2. "Go ahead, post this on Instagram and see if you're still alive tomorrow."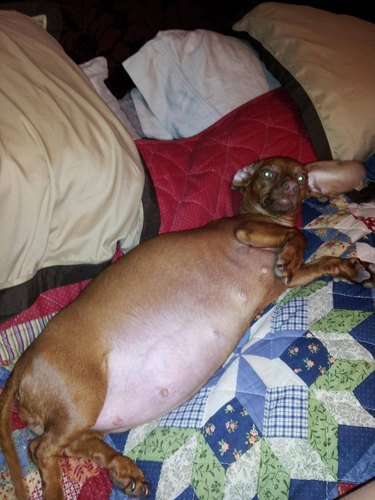 4. When you just need to be held.
5. "How many of them are there? On second thought, don't tell me."
6. When you decide you're so pregnant that all you can do is lay back and enjoy it.
7. "Say I look like a pig one more time. I dare you."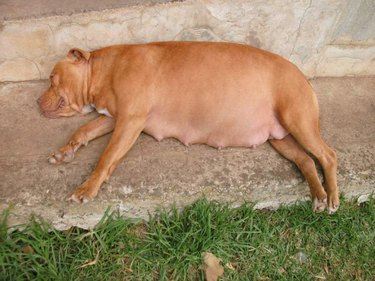 8. "Move along, folks. Nothing to see here."
9. "I'M A MILLION MONTHS PREGNANT, AND I WILL SLEEP WHERE AND HOW I CHOOSE."
10. "Today I did a maternity photo shoot for my dog 🐶❤️"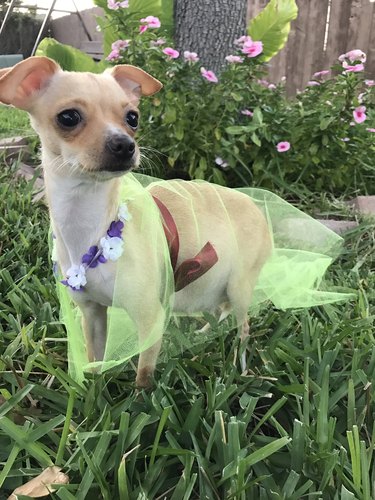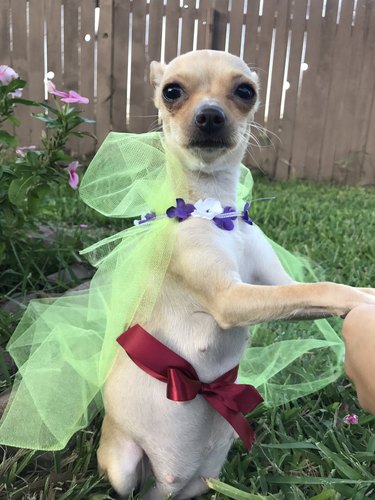 11. "I'm glad you think this is cute."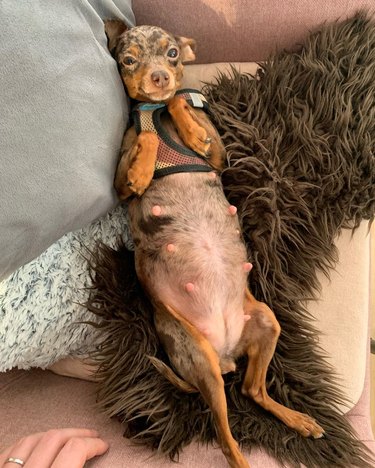 12. "You're just jealous because you wish you looked this good."
13. "I am calm. I am serene. Everything in this world is temporary, including pregnancy."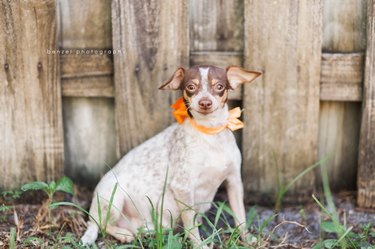 14. "I am a beautiful flower full of hopefully no more than eight smaller flowers."
15. "I'm pregnant, yes, but I'm also festive AF."
16. "Please make it stop."
17. "Keep calling them muffin tops. No, really, it's hilarious."
18. "Wake me when these things are outside of my body."
19. "It's true what they say. I am glowing."