Sometimes dads like to help out around the house. Sometimes dads like to try new things. A dad from Vancouver, Washington decided to do both of these by giving the family dog — a poodle named Cooper — what he describes as a "new look."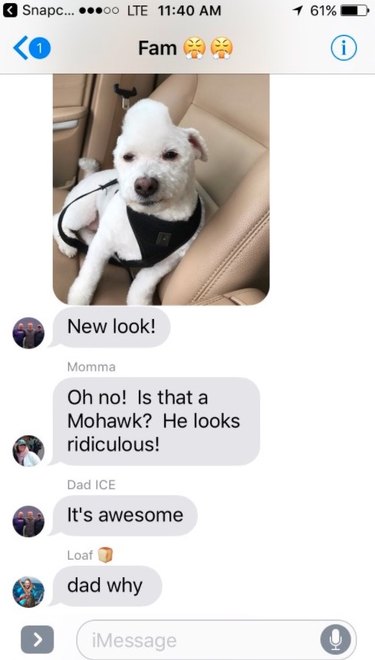 The dad is question, Jody Braden, texted his son Beau Braden who was kind enough to share the story with the world.
Braden told Buzzfeed that his dad took the dog to get a haircut and asked the groomer to give their dog a mohawk.
Reaction on Twitter has been, well, mixed. Though most everyone agrees the dog's new mohawk is horrible, and that dads cannot be trusted.
Even grandparents had reactions.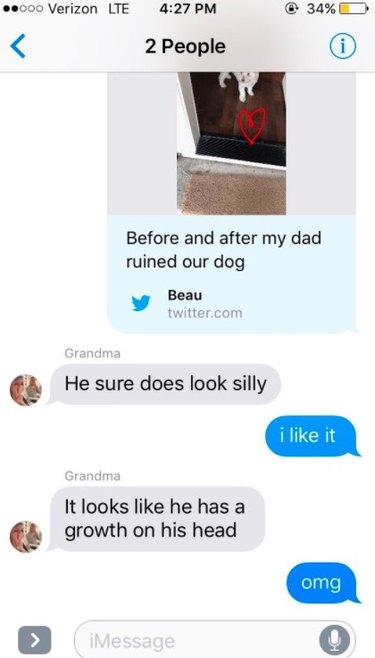 Some pet lovers shared similar experiences.
Does your pooch have a unique haircut? Show us in the comments!