We all know the one huge downside to having pets: Generally speaking, we will outlive them. It's the worst thing in the world to think about. But Resting Waters, an innovative funeral home for pets, is looking to change that — or at least ease some of the pain.
I spoke with Joslin Roth, co-owner of Resting Waters, about what it means to lose a pet, and how Resting Waters is trying to change the paradigm.
Funeral homes for pets aren't common. So what does Resting Waters do? In Roth's own words, they "provide the same services as a funeral home, with the exception of burial."
Their daily operations are similar to a "human" funeral home: They meet with families, help plan memorials and funerals, transport the deceased, and fulfill memorial item requests. These memorial item requests are one of the interesting touches that set Resting Waters apart. They may include taking hair clippings or ink and clay paw prints, setting aside ash for jewelry or glass art, or setting up arrangements with taxidermists. Memorialization yields and special keepsakes that are truly unique to the pet and the owner.
Resting Waters also performs the aquamation, their chosen form of disposal. Aquamation, which is also called water cremation or bio-cremation, uses "gentle water flow, temperature, and alkalinity to accelerate our ecosystem's natural method of breaking down and decomposing organic matter." The aquamation process takes 20 hours and is an eco-friendly alternative to burial or cremation. For some pet owners, it's also easier to process this gentler way to see their pets go.
I asked Joslin what Resting Waters' goal is, and she told me "transparency and options."
"Our goal is to give pet families the same aftercare and funeral service options as what's offered in human deathcare," she told me. "We felt there should be a place where you could have a funeral... or memorial... to celebrate and mourn your animal family member, as well as providing an opportunity to have a final viewing or be present while their body is placed in the disposition chamber, as a way to say goodbye."
In the long term, Resting Waters also hopes to provide the option of "green burial" for clients who would prefer that option to Aquamation.
Joslin's point about the deathcare industry is well-taken: Though options are myriad for deceased human loved ones, the same options do not exist for pets. Resting Waters hopes to change all that. In life, we treat our pets as members of our families. It only makes sense to do the same for them in death.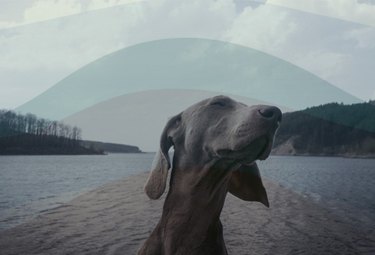 Have you dealt with an unfortunate death of a pet? Tell us about your experience in the comment section.