There is nothing quite like the quintessential American summer.
We flock to beaches and lakes, take leisurely road trips, and roast marshmallows on family camping excursions ... and our pets are right there with us. But summertime isn't all smores and suntans for our four-legged friends who are vulnerable to hazards like insects bites and, of course, the intense sunshine and heat.
Our hostesses with the mostesses, Renee and Allegra, talk about keeping your pet comfy and cool during the long days of summer. We also share pet travel experiences, tips for road trips and pet vacations, and a look at luxury flights for dogs.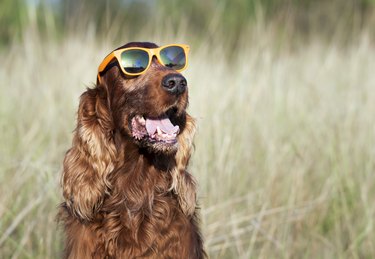 New episodes of the Cuteness Pawdcast will be released every Friday and are available on iTunes and Google Play. Episodes are also available right here at Cuteness!