When hanging out with little ones, you have to be able to keep up. That means jumping rope, running races and most importantly, sliding down hills.
Keeping it action packed was no problem for Diana, a fun-loving pup from Brazil.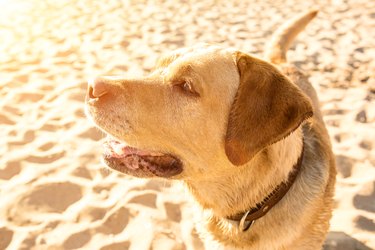 Diana's owner, Vania Lucia, is a cook at a restaurant where one day a family came in to eat then decided to play outside.
Diana couldn't help but join the fun!
Doggo and the kiddos started from the bottom (of this hill).
Climbed their way up, and down they went!
Lucia told The Dodo, that doggie Diana learned how to slide down hills from her daughter and it has become her "favorite pastime."
Guess that explains this epic solo run.
Flavia Douglas, the mother and aunt of Diana's new playmates also told The Dodo that onlookers at the restaurant were "delighted and impressed". And how could they not be? Diana is one adventure-loving machine.