It's back to school time, and households across the U.S. are gleefully tossing kids off the couch and into the classroom, but humans aren't the only ones who can use a little education. It's time for your pets to do a little learning of their own.
Renee and Allegra help you find the best training method for your furry friends and demystify the world of cat training which, contrary to popular belief, can be done.
If you're looking for some new and healthy food options for your furry friend, Allegra gives a sneak peek into the snacks in her pets' lunchboxes.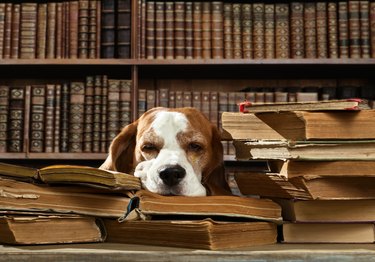 We also meet a group of well-trained teachers' pets who are stars of stage and film — everything from a piano-playing hedgehog to a rat who loves to pose in costumes. These might be the cutest celebrities we've seen on the interwebs.
Renee does a deep dive into her YouTube search history to bring you her favorite snooty cats and picky pups videos.
It's another Cuteness party right in your ears, so listen up!
If you like what you're hearing, have a listen to our episode that asks the very important question: Do Pets Understand Time?
New episodes of the Cuteness Pawdcast will be released every Friday and are available on iTunes and Google Play. Episodes are also available right here at Cuteness!