We don't want to live in a world without these 21 ridiculously amazing creatures. Enjoy.
1. But you're so glad you do now, right?!
2. Skillz.
3. What we like to call a necessity of life.
4. As you should, doggo.
5. "Oh yeah, that's the spot."
6. No way you can live without this.
7. Cutest poker face we've ever seen.
8. You can hang with us anytime.
9. Animal Planet all day, every day.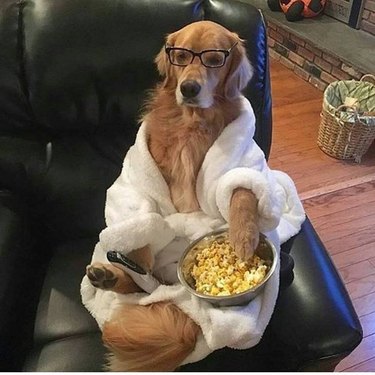 10. "Mondays..am I right?"
11. Wait for it.
12. Whoops.
13. Be afraid.
14. Buy the tuna, Mom.
15. Goldfish are always worth it.
16. "That's my JAM."
17. When your pet cat, Mary, just won't leave the lambs alone.
18. Animals... they totally relate.
19. Like... really relate.
20. When you laugh at your own joke.
21. We're flipping for these bundles of fun!