We know that dogs have a "the more the merrier" approach to life. Have one dog? It's happy, of course. Have two dogs? Chances are, they're the happiest, best of friends almost immediately.
But what about cats? Should you think about getting your kitten a pet sibling? Or will she honestly just be happier as an only child forever? Well, as it turns out, it all depends on the cat. Here's a rough guide to expanding your cat fam (and if that's even a great idea for you).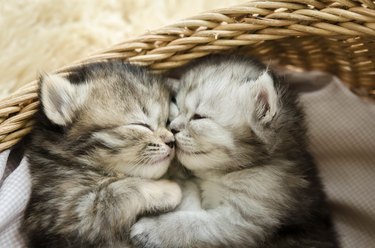 Kittens love company
If you have a kitten, you're in a great place to expand your cat family. Kittens, as a general rule, are more amenable to company than older cats. Plus, being around other cats as a kitten makes it much more likely that your pet will tolerate new additions to the fur family later on. Cats that are separated from their litter early as kittens are often more solitary as adults.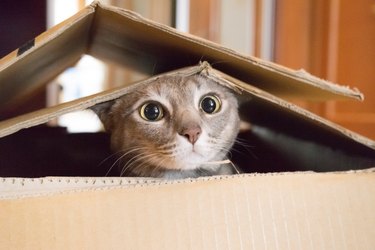 Know your cat's background
Was your cat raised for a while in a happy litter, surrounded by brothers and sisters? Was he taken from his family early and rehomed with you (or another family or a shelter)? The longer your cat spent with his litter, the more likely he is to be social as an adult.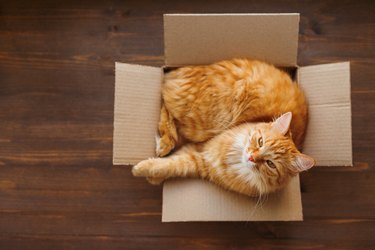 Know your potential second cat's background
You also need to have a handle on the background of the cat you plan to introduce to the family, ideally. And, obviously, the same logic applies — look for a cat who had a lot of healthy socialization as a kitten.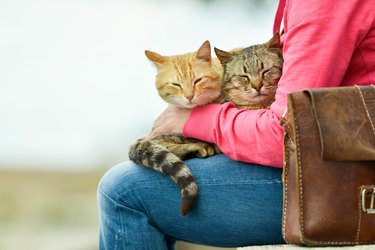 Match the cats' age and energy levels
If you're looking to expand your cat family, make sure your new addition is likely to get along with your existing pet. If you have an older cat, for example, a kitten will likely just drive him crazy. An exception to that could be a very maternal older female cat, as Dr. Jill Goldman and Dr. Pam Reid notes on PetFinder. In this case, your older cat could do quite well with a young kitten to mother.
In general, though, experts agree that it's best to find a cat in a similar life stage to that of your current pet.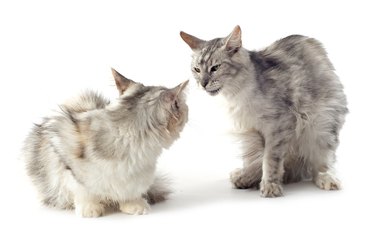 Don't rush the relationship
If you do decide to bring a new cat home, make sure you don't rush the integration process. According to Catster, it's best to keep the animals separate for the first several days, giving them a chance to get used to each other's smells and sounds before they have to interact.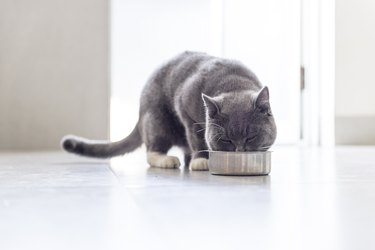 Give them space
It's a mistake to assume your cats will want to share everything. If you decide to get a second cat, invest in a second litter box and bowl too — and keep them separate. Cats like to have their own space and even though they will share if they have to, they'll be happier if they have the choice.
Always check with your veterinarian before changing your pet's diet, medication, or physical activity routines. This information is not a substitute for a vet's opinion.