Okay, you've been lingering way too long on photos of your friends' dogs on Instagram and driving by dog parks that aren't on your way home. Face it, you want a snuggle buddy but aren't quite sure if you're ready for one, and even if you were, you have no clue how to find the dog you've been daydreaming about.
Well, worry your pet-obsessed heads no more. Hosts Renee Covlert and Allegra Ringo have all the answers for this Adoptober edition of the Cuteness Pawdcast.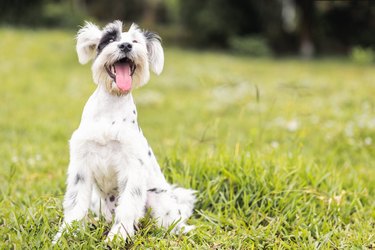 So really, there's no reason to not adopt or listen to this episode of the Cuteness Pawdcast.
New episodes of the Cuteness Pawdcast are released every Tuesday and are available on iTunes and Google Play. Episodes are also available right here at Cuteness!