Breakfast is the most important meal of the day. And whether it's your breakfast, or theirs, these pets want breakfast right now.
1. "Good morning indeed!"
3. He loves pancakes but won't say no to French toast.
4. "He's bigger than us, but we have him outnumbered."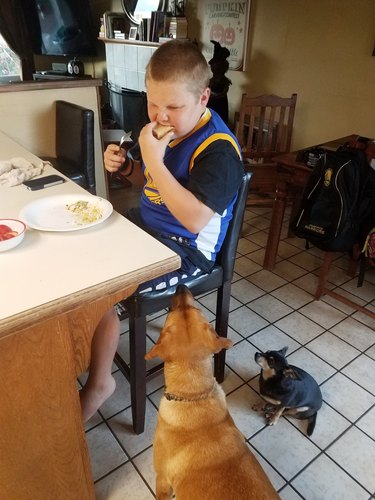 5. "Keep those eggs coming lady."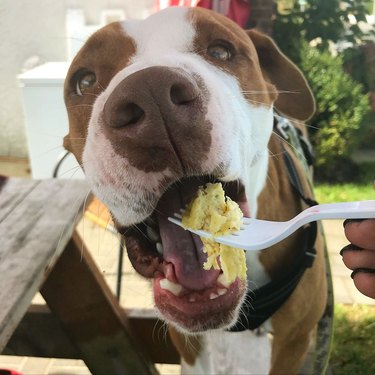 6. This polite kitty is ready for breakfast!
My cat just jumps on my bladder when he's ready for breakfast.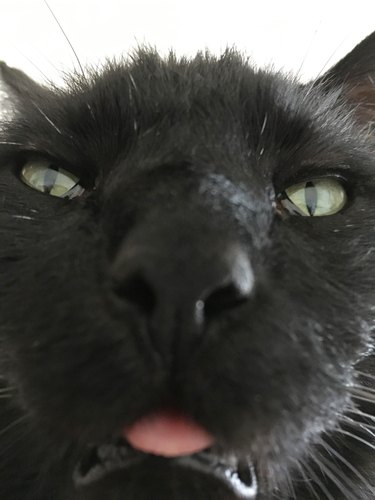 8. "This was the face she made when I told her the bacon was all gone."
9. "Hank helped make pancakes this morning 🙄"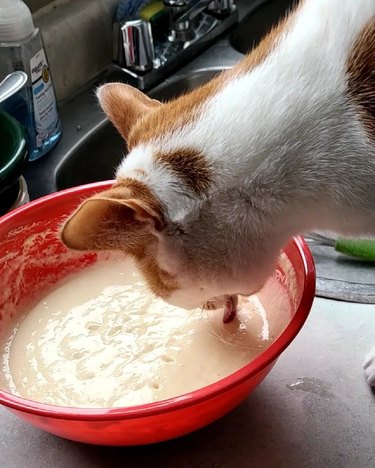 10. He ate all the cereal then climbed into the empty box. Double score!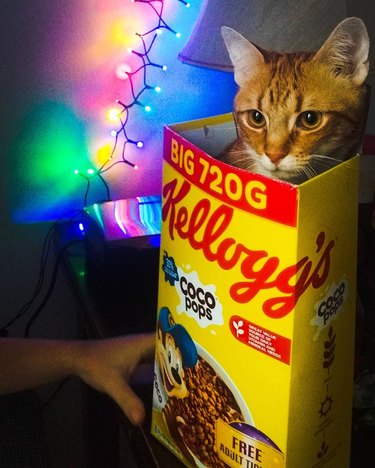 Sike — no sugary cereal was consumed by this cat.
11. "This was totally worth waking up for."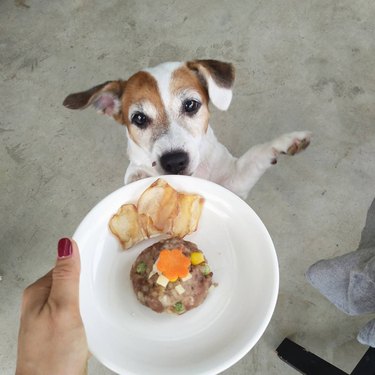 12. This beagle is shocked by your mastery of breakfast foods!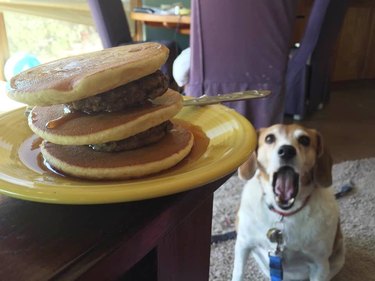 Also she would like a bite please.
13. "I'll help you eat your breakfast? OHH, I see how it is. FINE."
14. One of the simplest joys in life for a dog is licking the yogurt container.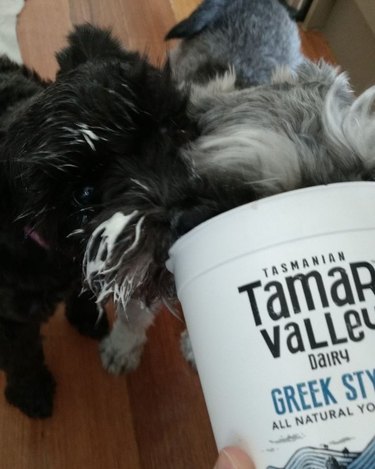 It's like food AND garbage.
15. "Just your typical waffle inspector, move along please."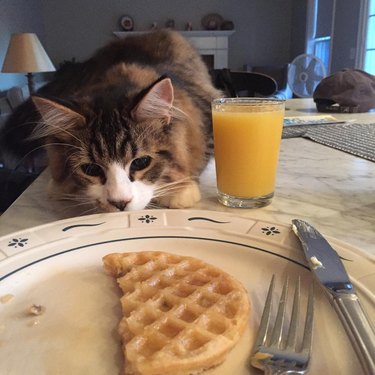 16. For this pup's ninth birthday, he got a people breakfast!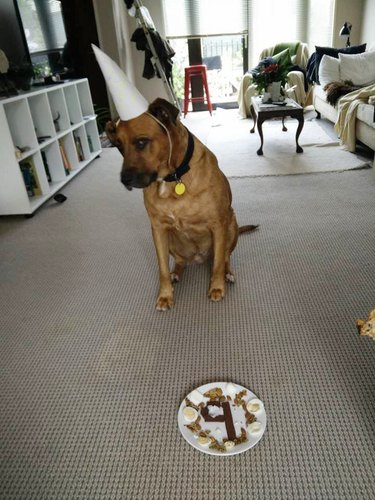 "You're sure we're not going to the vet?"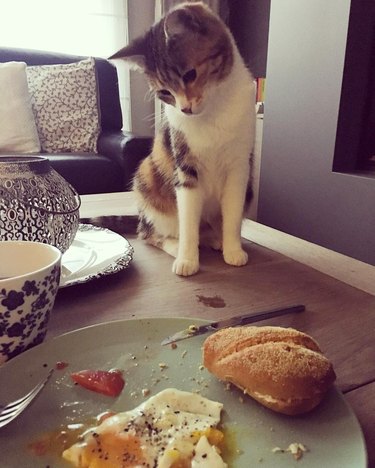 18. "Pancakes! My favorite!"
19. This fancy pup is totally unimpressed by his fancy breakfast.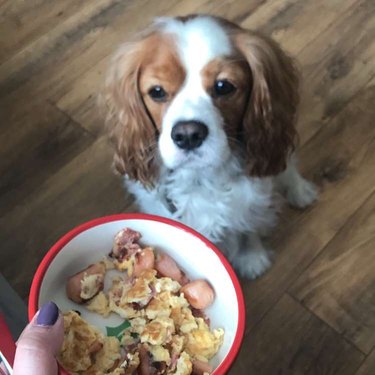 "Sigh. Sausage and eggs again. I could really go for a quiche."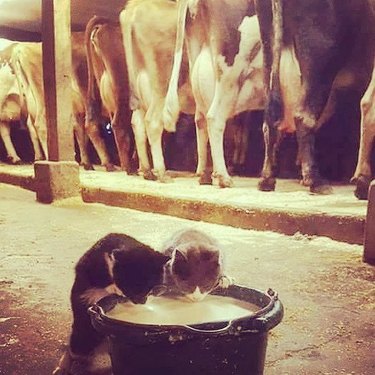 21. This cat had a hard night and just wants black coffee for breakfast.
22. Frenchie kisses are a persuasive way to get a person out of bed and into the kitchen for breakfast.
23. Sometimes your cats make you breakfast!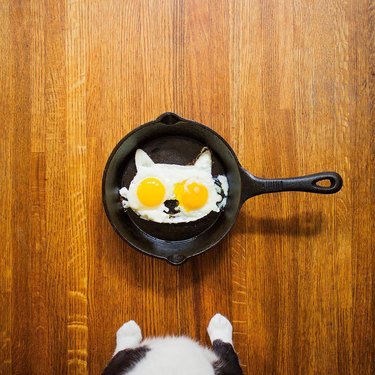 Just kidding. That never happens.
24. "Day 12: The humans still don't know I'm a dog."
25. Holy heck, we are jealous of this dog.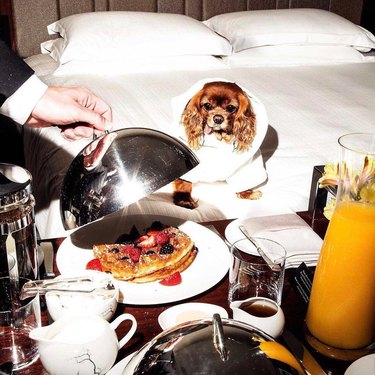 26. "All for me!? You shouldn't have!"