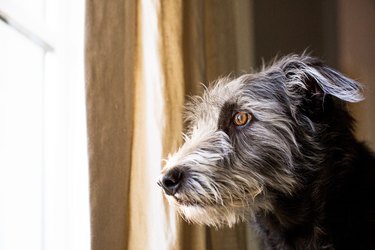 If you have a basic cable package, you know what house flipping is — you buy a cheap fixer upper, do the fixer upping, and then sell the new and improved home for a profit.
Unfortunately, flipping has gone beyond real estate. People are now flipping pets, apparently, and it's pretty despicable.
Pet flipping works basically like house flipping, in that it involves getting a pet for cheap (or, in some cases, free) and then selling it for a profit.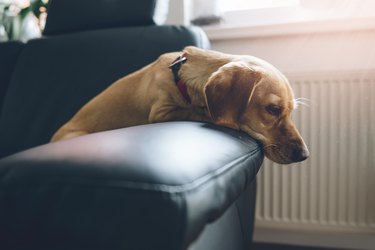 A woman from Fargo, North Dakota, recently shared her own pet flipping story with Valley News Live. The woman, who asked to remain anonymous, was forced to part with her dog Jade because she had a baby on the way and couldn't care for her. Focused only on finding a loving home for the pup, she posted on Craigslist offering Jade for free to a good home.
The woman thought she had found Jade a perfect home — until the dog ended up back on Craigslist, this time for a fee.
"My best friend saw an ad on Craigslist of her trying to re-home Jade. I thought, that's fine she told me she was going to look for a new home for her. But she was selling her for $125, when I gave her the dog for free," the woman explained.
This story, sadly, isn't uncommon. Dog flipping is increasingly common. A recent report out of Springfield, Missouri explains that sometimes dog flipping can be even more nefarious. Instead of selling dogs that were given to them for free, some people are actually stealing dogs and selling them online for a profit.
The Springfield police department is even encouraging people with missing pets to look on Facebook and Craigslist.
"We do encourage people to scour the internet, look on facebook and Craigslist, if they think it was an unknown person who stole the dog," they said.
A man was recently arrested in Indianapolis and is under suspicion of dog flipping.
"Many of these pets are housed in puppy mill-like conditions until they can be flipped — no food or water, caged and sick," Indianapolis Animal Care and Control (IACC) representative Dawn Contos explained. "Many times these animals that can't be flipped are dumped to fend for themselves."
Sadly, this isn't a new phenomenon. Jezebel reported on dog flipping back in 2015, reporting that more than 637 dogs were stolen in 2014, according to the American Kennel Club. These numbers are way up (in 2008, less than 100 dogs were stolen). According to the Jezebel report, pitbulls or pit mixes, Yorkshire terriers, Chihuahuas, bulldogs, Pomeranians, Shih Tzus and German shepherds are the most sought-after breeds for flippers.
So just a reminder, it's more important now than ever to keep an eye on your furry friends — and if they do go missing, check Craigslist to make sure someone isn't trying to profit off your pet.