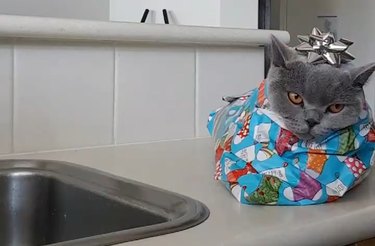 Pets aren't presents. That's worth emphasizing before we get into this hilarious viral video.
Now that we have that out of the way, if you already have a (very, very chill) cat and would like to unwrap him or her for the holidays because their love feels like a gift every day of the year, there's now a video showing you how.
We can thank an Australian woman for the tutorial, which has been viewed more than 10 million times as of this writing.
The video is three minutes of perfection to cure your holiday stress.