Some pets love being outdoors, others ... not so much. Here are 33 animals who are ready to come inside now.
1. Wind is stupid. You know where it isn't windy? Inside the house, that's where.
2. What does stuffed dog have that I don't have?
3. No, it's fine. I'll just sit here looking miserable while you're warm in there.
4. Vampire dog has to wait for an invitation to come inside.
5. I am not dog. I stand up like human. Let me in like human.
6. There is a simpler solution to this problem.
7. This is what the feeling UGH looks like.
8. HEY! HEY DO YOU SEE ME? YOU PROBABLY JUST DON'T SEE ME.
9. I KNOW you see me, jerk.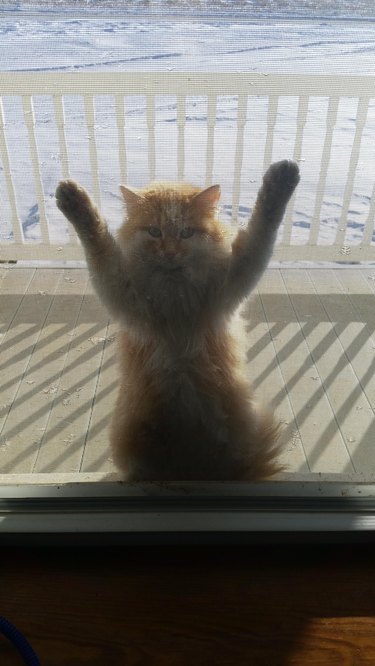 10. Can cats scratch through glass? That's being tested now.
11. Two independent studies, actually.
12. SO WISTFUL.
13. Desperation. Pure desperation.
14. This is what it looks like when a plan hits a snag.
15. The coat is not enough. Let me in.
16. I am shadow cat. Fear me. Or just let me in.
17. Knocking works for other people. Why isn't this working?
18. Captain's log: I thought I could climb over the door to get back in. I was wrong.
19. When you let some friends in but not others. AWKWARD.
20. I WILL NOT BE IGNORED.
21. Well, this is terrifying. No one wants to let you in now, kitty.
22. THAT FACE.
23. Second worst thing in the world: Snow. First worst thing: The human who won't let me in.
24. This is probably going to end in disappointment, bear.
25. Crap. Now we've made eye contact.
26. Wassup? Let me in, bro.
27. Looks like you're having fun in there ...
28. A portrait of sadness:
29. Knock knock. Who's there? A goat that wants in your house. Weird punchline, right?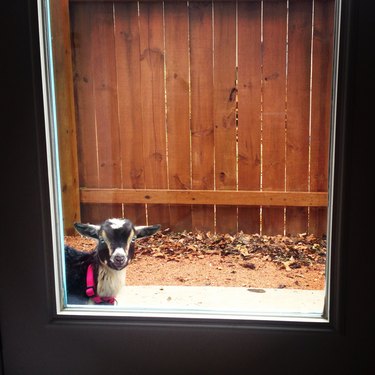 30. I don't fits.
31. Tired. Need. Inside.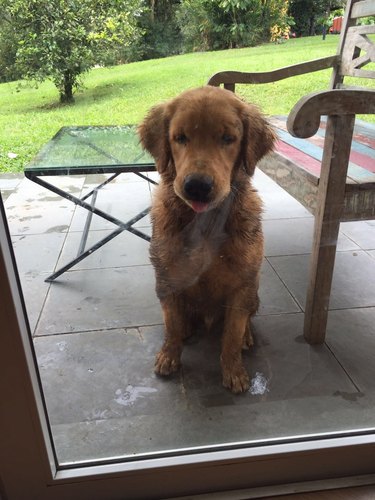 32. Don't let this stray in.
33. Nice try, suckers.