What is a super adoption?
Try to imagine a joyful place where everyone is smiling, laughing, and positively glowing. A super adoption is an event where you'll find hundreds of the cutest pets you'll ever see all together in one place. From snuggly puppies and cuddly kittens to gorgeous cats, dogs, and even bunnies galore — super adoptions are dreams come true for so many pet-crazy folks who turn up in droves to find their true loves.
Finding homes for hundreds of homeless, unwanted animals is a major undertaking and super adoption events are a cooperative effort in which county shelters and local rescue groups and other animal welfare organizations come together to do just that. Rooted in a program that began in 1991, super adoption events have enjoyed great success with hundreds of animals finding new homes over the course of the events.
No-Kill Los Angeles' NKLA Super Adoption
An initiative of Best Friends Animal Society, NKLA brings together individuals, city shelters, and a coalition of animal welfare organizations to end the killing of pets in L.A. shelters. This Super Adoption is just one of many ways to "save them all."
Waiting patiently for their forever homes, animals from dozens of local shelters and rescue groups are hopeful they will catch someone's eye during this year's event. Well-prepared for a new life with you, these pets are spayed, neutered, vaccinated, and microchipped — all for an affordable adoption fee starting at just $10 with free pet-goodies, while supplies last!
This free-admission, festival-style event is fun for the whole family. Enjoy mingling with other animal lovers in an atmosphere of caring, check out pet-related products and services, and some of L.A.'s most popular scrumptious-food trucks.
Find your new furry best friend at Warner Park, 5,800 Topanga Canyon Blvd. in Woodland Hills, May 19 and May 20, 11 a.m. to 6 p.m. Visit Best Friends online for more details!
No-Kill Salt Lake City's NKUT Super Adoption
NKUT, an initiative led by Best Friends Animal Society, brings passionate animal lovers together from city shelters, an entire coalition of animal welfare organizations, and other caring individuals to end the killing of dogs and cats in shelters throughout the state of Utah by 2019. Come give a homeless pet a second chance at life. Pets are spayed, neutered, vaccinated, and microchipped, all for an affordable adoption fee starting at just $25, which also includes an adoption kit.
You can join in the rallying cry of "Save Them All" by attending the Super Adoption event Friday, May 4 from noon to 7 p.m. and Saturday, May 5 from 10 a.m. to 6 p.m. at the Legacy Events Center, 151 S 1100 W, Farmington, UT 84025. For more information, visit nkut.org.
New York City Super Adoption
If you are in the New York City area, mark your calendar for the upcoming Super Adoption event on June 2-3 at the Westchester County Center at 198 Central Avenue White Plains, NY 10606. For more information visit the Super Adoption website.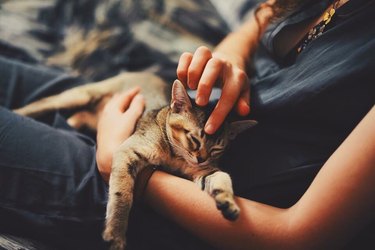 What to expect if you attend the Super Adoption.
If you attend a super adoption event, be prepared to have a great time and meet hundreds of adorable animals. There's a good chance you'll end up bringing a new family member home, so we've put together a guide on what you'll need to have in your home for both dogs and cats.
Each rescue group and shelter at the event has its own adoption application, interview process and adoption fee structure. Keep in mind that adoption fees help cover costs such as spay/neuter, vaccinations and other medical needs. While some organizations offer same-day adoptions, some need to check out your home as part of the adoption process. To adopt a pet, you will need a valid form of identification and your payment. Renters must provide a letter from their landlord stating they are allowed to have a pet in the rented premises.
How to adopt a pet if you cannot attend the Super Adoption.
If you don't live in the locales where Best Friends' Super Adoption events are held, head on over to the Best Friends website where you'll find adoption specials around the country. Alternatively, if you would love to adopt a pet but cannot commit to a permanent home, consider fostering or sponsoring one of the charismatic animals at the Best Friends Sanctuary from bunny buddies Popeye and Gruff and Bluebell the cat to huskie pals Kit and Caboodle.
Who is Best Friends Animal Society?
Mahatma Gandhi once said, "The greatness of a nation and its moral progress can be judged by the way its animals are treated." In 1984, in the United States, 17 million homeless, unwanted dogs and cats were being killed every year in shelters. This tragic statistic inspired a group of like-minded animal lovers to build Best Friends Animal Sanctuary now called Best Friends Animal Society. They shared a fabulous dream and had one singular goal — to Save Them All.
Today, due in part to the efforts of Best Friends, in sharp contrast to 1984, 1.5 million animals die in shelters every year. Someday soon, all shelters will be no-kill. Adoption events such as the Super Adoption and countless other Best Friends' initiatives are on track to achieve their goal.