After a week-long adventure, Port Authority Police apprehended a 4-year-old rescue cat named Little Dork who had been wandering New York's John F Kennedy International Airport after missing her flight home to China on April 20, reports ABC.
Multiple travelers and airport staff had spotted glimpses of Little Dork in the terminal during her unintentional, extended layover.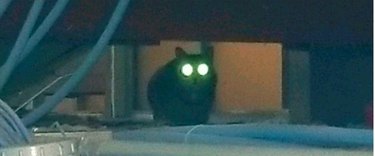 Airport authorities were surprised at how easily Little Dork eluded their rescue efforts. Some thought that perhaps the evasive tabby enjoyed her time in the airport too much. "The pigeon population in the terminal declined when she was there," Port Authority officer Kameel Juman told New York Daily News.
Port Authority's social media team tweeted this little gem, showing officers and well wishers moments after coaxing the cat into a carrier.
We're sure Little Dork's humans will be happy to see her.