Throughout American history, much has been written about dog mayors. All dog mayors are good dogs, of course, but none are as good as Mayor Max, the dog mayor of Idyllwild, California.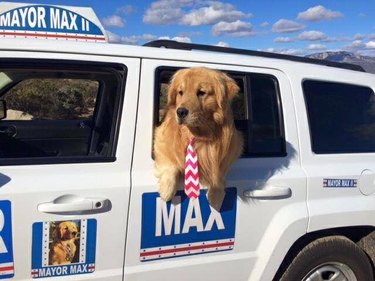 Max is a good dog all year round. Yes, he helped destroy at least one doggie door this year, and he has a tendency to tear clean sheets off clotheslines. But what mayor can truthfully say they haven't destroyed some property in their day?
Despite his few missteps, we all know that Max still deserves celebrating, because he keeps the citizens of Idyllwild safe and happy.
Max and his deputies, Mikey and Mitzi (his brother and sister) turned 5 years old this May. To celebrate Max and his deputies' birthday, their Chief of Staff,/owner, Phyllis, threw them a birthday party. Needless to say, it was the most adorable event of all time.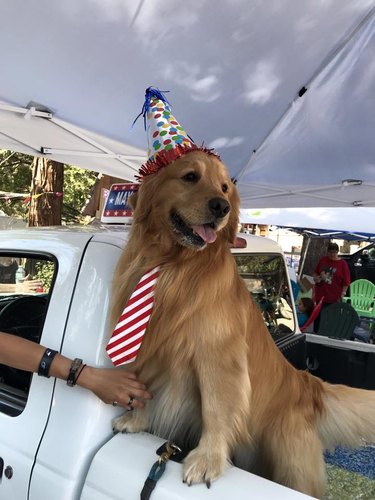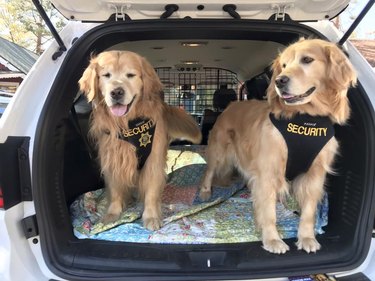 The event took place at MountainPaws, a local pet supply store. The festivities included ice cream, cake, hotdogs, macaroni and cheese, pizzas, and three sheet cakes, one in honor of each dog. Don't worry: the dogs each got their own cake, too.
Though I couldn't find any reported numbers as far as turnout is concerned, it was clearly well-attended, and for good reason.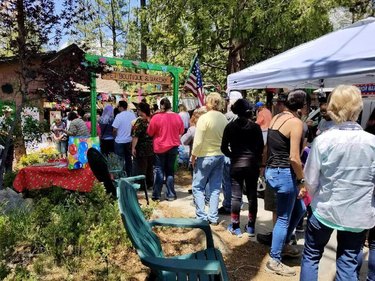 Even Ms. California was there.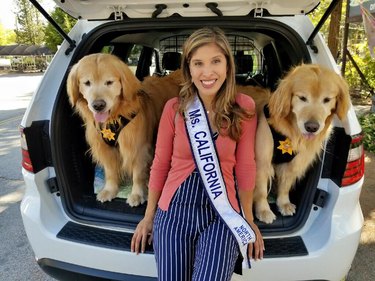 People came from all across southern California to attend the party. It was a great group of humans — and, of course, dogs.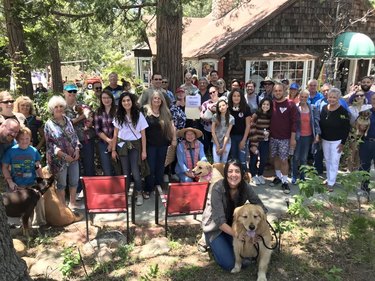 Understandably, Mayor Max and his deputies were very tired after all the festivities. But don't worry: they know their town needs them, and they'll be back to perform their duties in no time.