The following list is transcribed from my cats sharing their rules.
1. Cat has first taste of foods.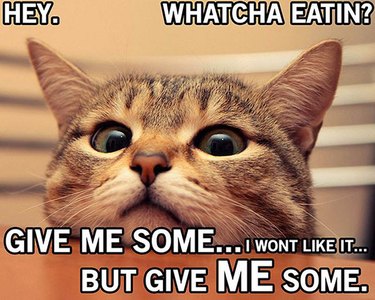 2. Cat top priority. Especially when human busy.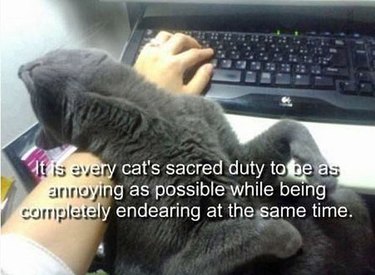 3. No vacuum.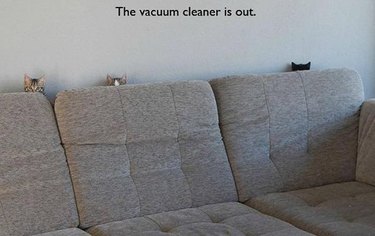 4. All chairs belong to cat.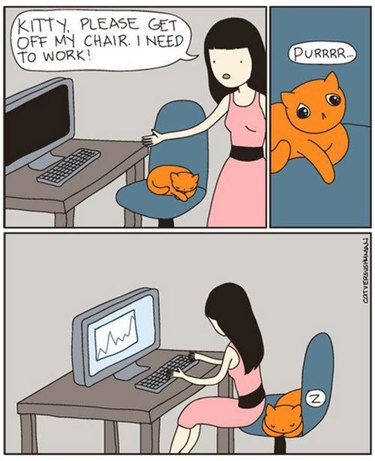 5. Cat allowed in and out at same time!
(This doesn't even make sense but whatever.)
6. House plant for snacks and digs.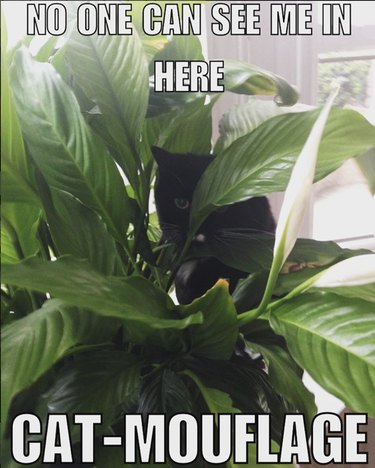 7. Cat has full bowl of crunchies forever!!!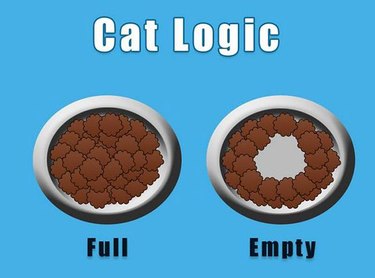 8. When in human lap, cat is allowed to stomp on balls, or boobs.
9. Cat do what want.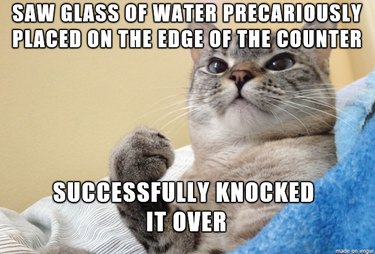 10. Human not run out of treats.
11. Bed for cat. Maybe share with human.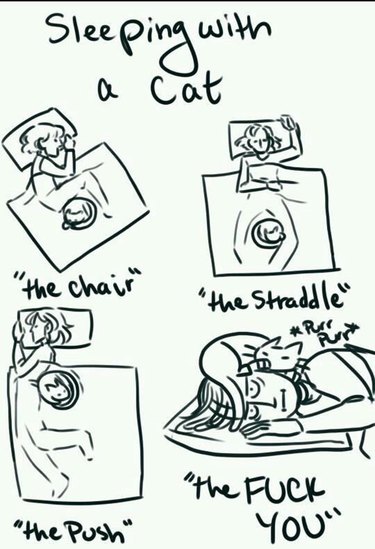 12. Cat make own sits.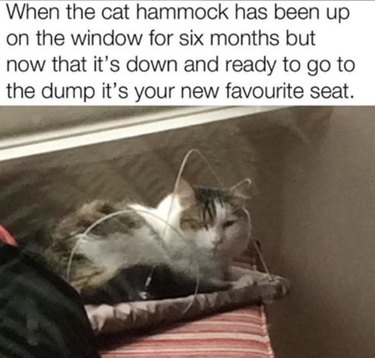 13. YOU DON'T KNOW CAT SCHEDULE
14. Cat's butt is a very beautiful thing.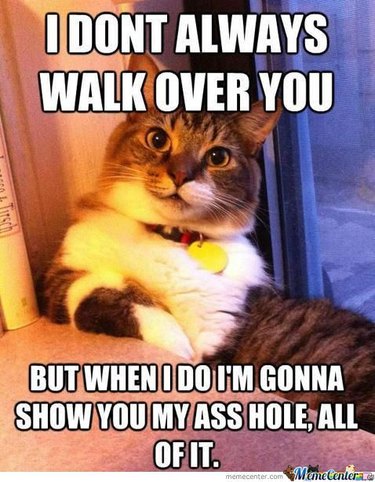 15. NO OTHER CAT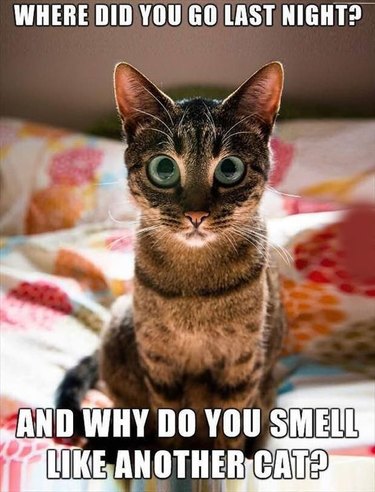 16. HUMAN OBEY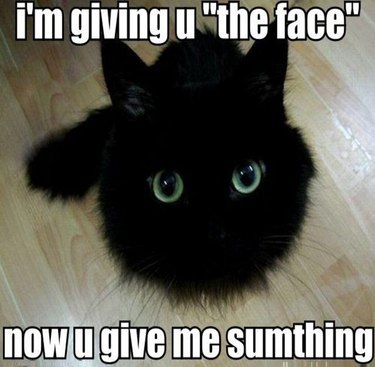 17. Cat don't care.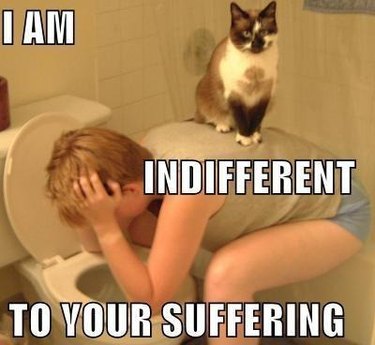 18. Cat don't have gravity.