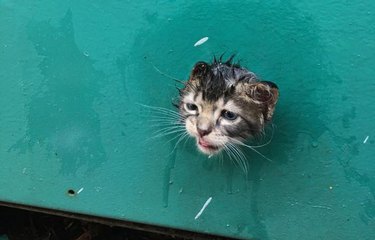 There's news, and then there's news from Florida, which for whatever reason skews disproportionately towards the weird, the wild and the wacky.
And while sometimes reports from the Sunshine State are tragic, disheartening or downright evil (belying its image in the popular consciousness as an idyllic, sun-kissed paradise), this next beat is much more d'awww-inducing.
On Monday morning, members of the New Smyrna Beach Fire Department were called to their local supermarket, where they found this incredible sight.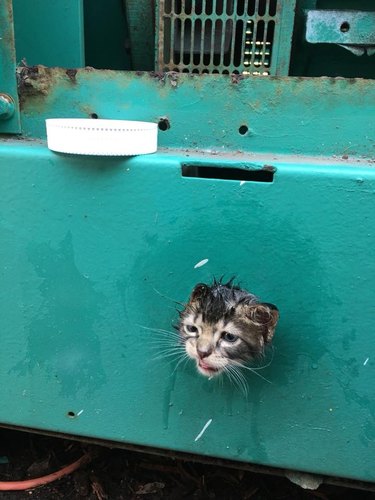 That's right, a tiny kitten with its head poking through a hole in a cranking, clattering generator. While it was unclear exactly how the baby mew had become entrapped in the heavy machinery, the firefighters responding to the alert got right to work freeing the panicked critter.
And desperate times, as they say, call for desperate solutions, in this case quite literally (solutions here being used in the chemical sense, ya know like "a special type of homogeneous mixture composed of two or more substances" because YAY SCIENCE!).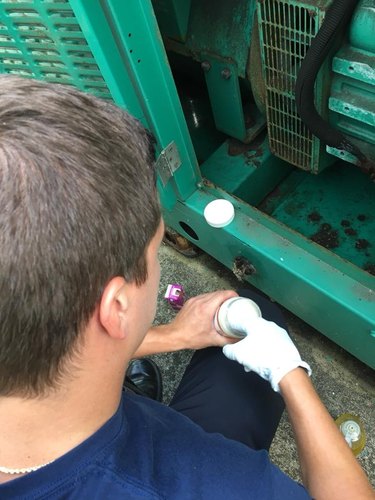 After slathering the kitten's neck and the rim of the opening with the friction-reducing spread, he was gently pulled free without further injury or peril.
"Curiosity got the best of this cat but have no fear New Smyrna Beach Firefighters were there to save the day. Beachside Publix called for our assistance when they found this cat with its head stuck in their generator. Engine 52's crew was able to gently free his head using a lubricant. The cat was not injured and was reunited with his family."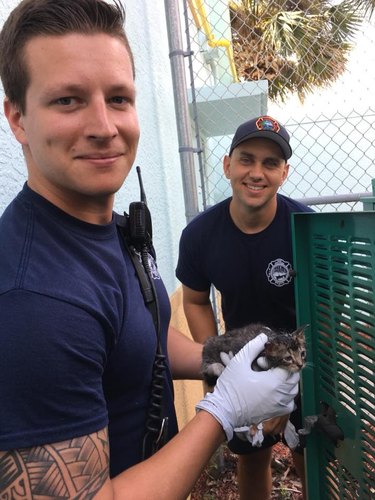 According to People and the SunSentinel, the tabby's equally smol siblings were seen scampering around nearby so a local animal shelter was called in to scoop up the entire crew. While the exact shelter remains unknown, it is thought that the cats will be made available for adoption when they get just a bit older (and bigger).
Writer breaks into happy dance *
On social media, people were quick to lavish praise upon the hunky, hubba hubba first responders.
"You guys are rockstars! Thanks for saving this poor little guy," wrote one women.
"Great job, guys! The fire/rescue personnel in Florida are GREAT!!," added a second.
"This is why I'm training to be a firefighter," shared another.
We're not saying their heroes, but we're also not saying they're not not heroes. 😉
We've reached out the fire department for an update on the kittens, and we'll update this post when/if we learn more.