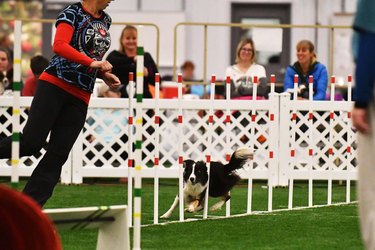 Need a smile-trap? Something warm and fuzzy to nourish the soul with in these polarizing times? Then gather close around the digital water cooler because we have the feel-good internet content for you.
Behold, a collie reacting to video of itself bolting flawlessly through an obstacle course at what can only be described as warp speed.
The most endearing element? That would be the the pup's enthusiasm, which is pure and infectious.
Human brags — humble or otherwise — are the worst (your mileage may vary and that's ok), but dogs reveling in their own accomplishments? We're here for it, if only because it seems so, well, novel.
Precisely because the moment stroked all these emotional sweet spots, the 12-second clip immediately viraled out with more than 2,000,000+ views and 30,000+ retweets.
Watch it for yourself in the embed below (press play to view).
(Facebook version not rendering? There's a YouTube fix for that.)
But, as it was, said video was only a fraction of a whole.
Prompted by the buzz around the tweet, a longer reel surfaced on Facebook, which included the entirely of the doggo's title-clinching dash and much, much more in the way of context.
Like the pup's name (Kirk, so-named for the captain from Star Trek, even though Kirk the dog is a good girl), age (3), and location (the 2017 Incredible Dog Challenge Western Regionals, an event, incidentally, she won with a 3-second margin).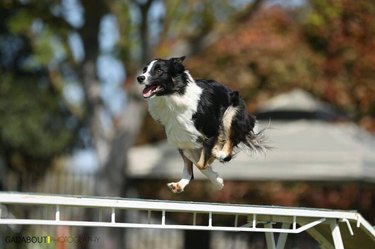 Per a Facebook post from the AKC European Open Team USA, the photogenic woofer lives in California with two other collies and her human, Channan Fosty, who has been training dogs to compete in agility contests since 2002.
Like her siblings, Kirk is said to "love agility, swimming, hiking and life in general," which sounds like the perfect life for any pup.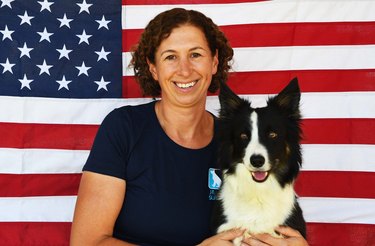 While we were unable to uncover a website or even an Instagram accounts for the duo, Fosty routinely uploads videos to Vimeo, so if you'd to see more of her pup's best-in-show runs, wag on over to @agilitydogs.