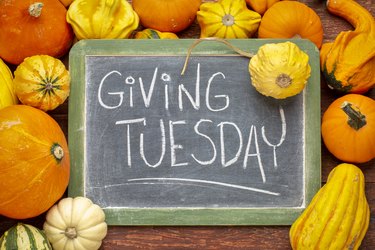 The week after Thanksgiving is marked by a lot of consumerism. First, there's Black Friday, the day thrifty holiday shoppers drag their tryptophan-laden bodies out of bed at ungodly hours to go shopping in person for the best deals. Then, there's Cyber Monday, the day when people who aren't willing to wait in line outside of a Target take advantage of the best holiday shopping deals on the web while pretending to work.
But then, after all this blatant capitalism, there's a day for the people who want to get back in the true spirit of the holiday season, and that day is Giving Tuesday. Here's what you need to know about the giving-themed holiday and how you can use it as an opportunity to help the furry members of society.
What is Giving Tuesday?
Giving Tuesday is a "global day of giving fueled by the power of social media and collaboration," according to the event's official site. Giving Tuesday started in 2012 and is currently in its seventh year.
The annual event, aimed at encouraging people to embrace the charitable side of the holiday season, was the brainchild of the team at the Belfer Center for Innovation & Social Impact at the 92nd Street Y in New York City. The holiday took off thanks to a coalition of influencers and businesses who spread the word on social media.
When is Giving Tuesday?
It's always the Tuesday after Thanksgiving, which, this year, is November 27.
How much of an impact does Giving Tuesday have?
Giving Tuesday has a huge impact. It's raised more than $300 million online and has garnered donations from more than 150 countries. Oh, and the social (as in social media) impact is huge too—there have been more than 21.7 billion (with a b) impressions. So, in addition to helping the world, participating in Giving Tuesday will also help your likes on Insta. You know, priorities.
How can you help animals in need this Giving Tuesday?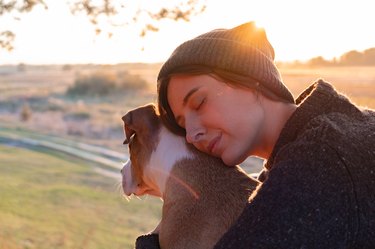 Donate your money:
You know what they say: Money talks. And when it comes to Giving Tuesday, that money says, "TRA LA LA PLEASE USE THIS MONEY THAT I WOULD HAVE WASTED ON OVERPRICED COFFEE OR MINDLESS ONLINE SHOPPING TO DO SOME GOOD IN THE WORLD."
If you want to give your hard-earned cash to help animals in need, there are tons of amazing, reputable organizations that actively participate in #GivingTuesday that you can focus your giving on, like Best Friends Animal Society, The Animal Care League, Main Line Animal Rescue, and the ASPCA, which teamed up with the Bill & Melinda Gates Foundation in 2017 to match donations on Facebook, up to $2 million.
Donate your Facebook's friends' money: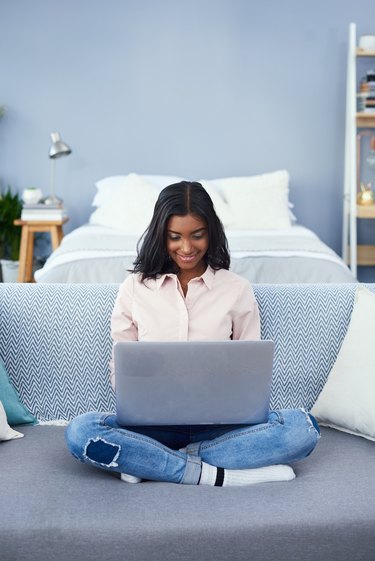 What's even better? Facebook and PayPal are teaming up this year to match up to $7 million in donations made on Facebook to US nonprofits on Giving Tuesday. And here's the BEST part: The Facebook and PayPal matching promise doesn't turn into a pumpkin at midnight on Giving Tuesday; nope, the companies have committed to continuing to match until the $7 million in funds run out (if they somehow don't run out during the day on Giving Tuesday, that is).
Donate EXACTLY what an animal in need needs: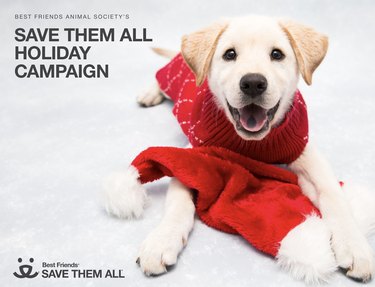 The Best Friends Animal Society gives supporters the chance to sponsor a specific animal during the holidays with their Save Them All: Sanctuary Scoop program, which directs funds to the animals who need them most at the Best Friends Animal Sanctuary. The amount that you donate is still up to you, but if you're the type who would like to really get to know the furball who is going to benefit from your donation, this program is for you.
Donate your time: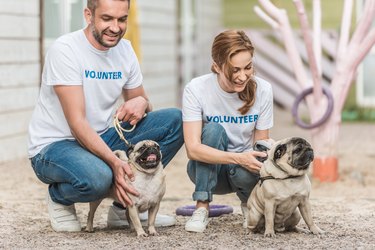 You don't have to have dollars to spare to make an impact on Giving Tuesday. You can also give your time and volunteer to celebrate the charitable season. If you want to help animals specifically, your best bet is to look for your local shelter and contact them about volunteer opportunities. You can also use websites like VolunteerMatch to connect with organizations (both animal-focused and otherwise) that need your help.
Donate your internet goofing off energy:
If you don't have any money and you don't have any free time, you can still make a difference on Giving Tuesday by signing up for SurveyMonkey Contribute..
The pennies you earn from taking surveys can be directed at your favorite nonprofit.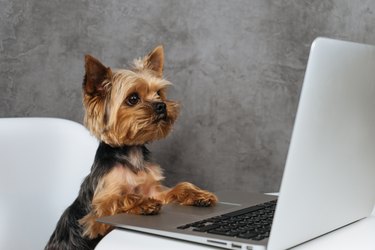 "We were surprised and thrilled when we started receiving regular checks for several thousand dollars at a time," Nora Niesen with Guide Dogs for the Blind, a nonprofit in San Rafael, California, told the Giving Tuesday website. "Turns out one of our volunteers signed us up for the SurveyMonkey Contribute program, and in just a few months the program raised enough to sponsor the team training of a handler and guide dog. By now we've raised over $50K and we've been delighted with this support from SurveyMonkey."
According to Giving Tuesday's site, Guide Dogs for the Blind is one of the more than 50 nonprofit organizations you can help through Survey Monkey Contribute.
Donate your home/a lifetime of love: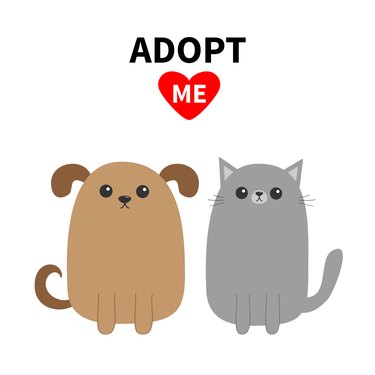 Of course, if you're a real superstar (and, you know, have the time, space, money, and available reserve of emotional labor to do so), you can make the biggest difference in the world on Giving Tuesday and adopt a pet in need. Don't enter into the decision lightly, however—it's a big commitment and one you should take seriously. If you want to help on a really personal level without adopting, you could also consider fostering an animal for the holidays.