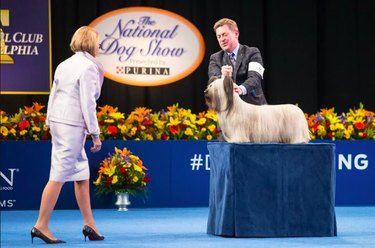 Thanksgiving is approaching, which means it's time to get ready for one of the cutest traditions of the past 16 year: the Kennel Club of Philadelphia's National Dog Show! If you don't start your Thanksgiving by making a breakfast casserole and watching the biggest dog show of the year, then you're truly missing out one of life's best things to be thankful for. Here's what you should get excited for at this year's National Dog Show.
The 7 dog groups
If you can't spend all five hours watching the dogs, there are the 7 different groups that are judged, and you can pick and choose which you want to see. There are a lot of dogs and a lot of breeds, and you have to organize them somehow. So you can take your pick between the The Toy Group, The Working Group, Terrier Group, The Hound Group, The Sporting Group, The Nonsporting Group and finally (my personal favorite because they are usually big or fluffy or both) the Herding Group.
However, for those of us who are die hard fans...we'll be watching all the groups.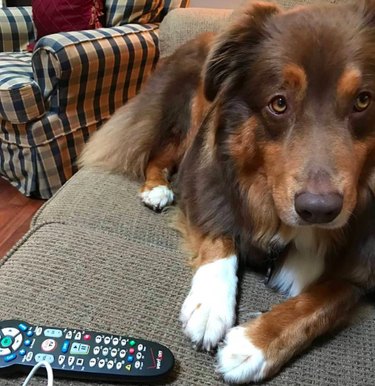 So many dog breeds
If you like pups, this is the place to see them in all their different shapes and sizes! This year they have even added two new American Kennel Club-sanctioned breeds, the Nederlandse Kooikerhondje and the Grand Basset Griffon Vendéen, making it a whopping 192 breeds! And as a person who generally refers to all dogs with descriptions like "wow, look at that cute big dog!" or "whoa, what a cute little dog" it is always fun to learn the history and scientific terms for a dog. Next time I see a cute dog, I can say "Wow! Look at that Grand Basset Griffon Vendéen of the hound group!" Now I'm not only a dog fan, but a knowledgeable dog fan.
Learning more about dogs' history
As a dog owner who has lived with and loved dogs of a variety of breeds, from purebred to one of many pedigrees I find it is always helpful to learn the history of your dogs breeding to understand why the heck your doggo likes to do what they do! A while back, I even found out that what my parents newly adopted golden retriever was actually partly Nova Scotia Duck Tolling Retriever. Which helped my parents finally understand fully how they ended up with such a fetch obsessed speedy pup on their hands! And moving forward, when adopting a dog, you can really understand what breeds are like. Find out what each dog tends to do! Are they famous for running? Are you coats beautiful but sensitive because of their breeding? Thanks to the friendly commentators, you'll learn fun and interesting facts about the different dogs as they show off their perfectly manicured coats.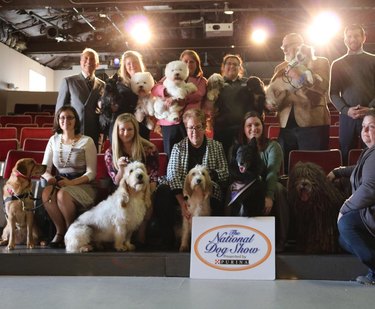 The fun and knowledgeable hosts
There are a lot of treats around the National Dog Show, but the hosts that they pick for the event truly are the biggest treats to watch. Returning is John O'Hurley, with expert American Kennel Club-licensed judge David Frei who know how to inform and make you laugh throughout the show. They've been doing it since 2002, and you just never want it to end. They have great chemistry and are clearly as excited about these pups as we are.
Mary Carillo will bring you inside the ring so you get to see the furry celebrities and their owners up close and hear from them before and after their trot around the ring. We'll also see the always fun and funny Tara Lipinski and Johnny Weir, who will show us the behind the scenes so you can see the grooming and prepping that is backstage for these glamour pups. These two are fun, funny and also bring their background in skating to the world of dog shows, which is pretty interesting!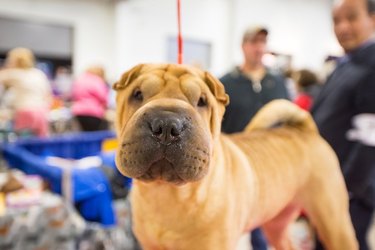 If you'd like to learn more, more you can find all the details at the National Dog Show website, where there are already videos to help you get excited for this year's show!
In the meantime, prep for your Thanksgiving brunch (a breakfast casserole is my preference, but in a pinch a muffin is always great) and get ready to "oooh and aaah" over some adorable dogs.