If you can't bear the sad puppy eyes your dog gives you when you're about to leave the house, you might consider the solution these people found: just stick 'em in a bag and take 'em with you!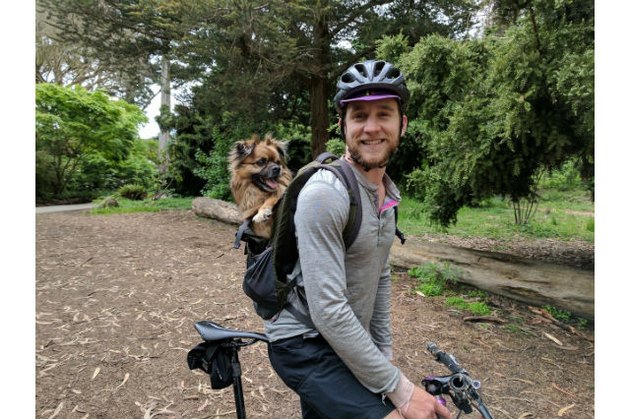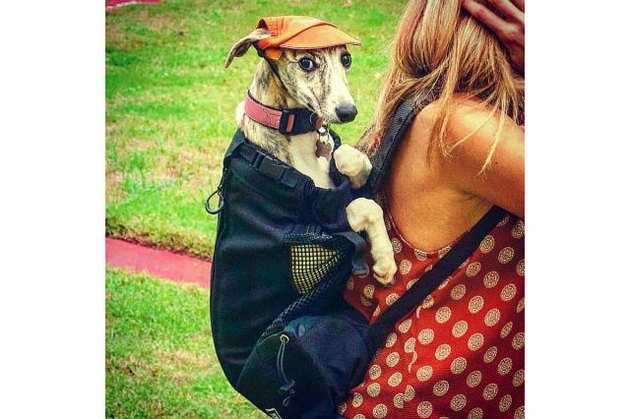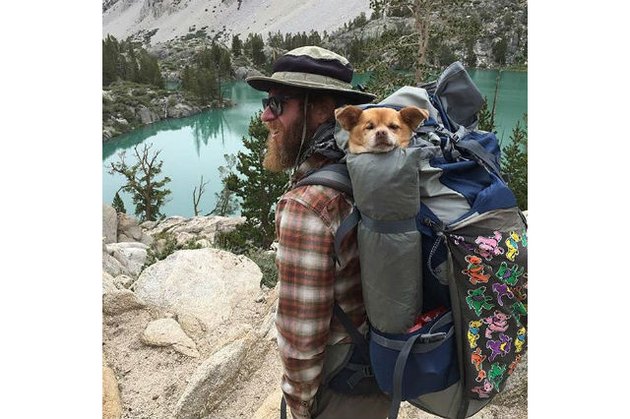 3 of 18
It's important to bring only the essentials on a long hike.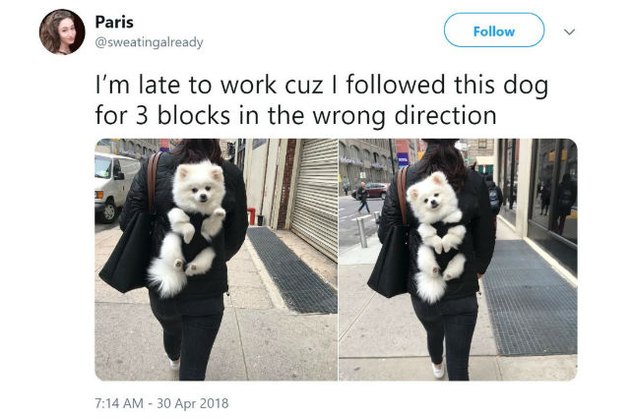 4 of 18
Relatable.
Because who amongst us *hasn't* done this? (Be honest.)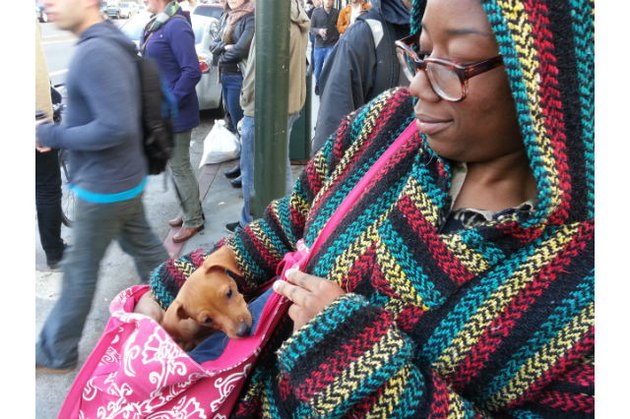 5 of 18
Bag is good for carry and also nom!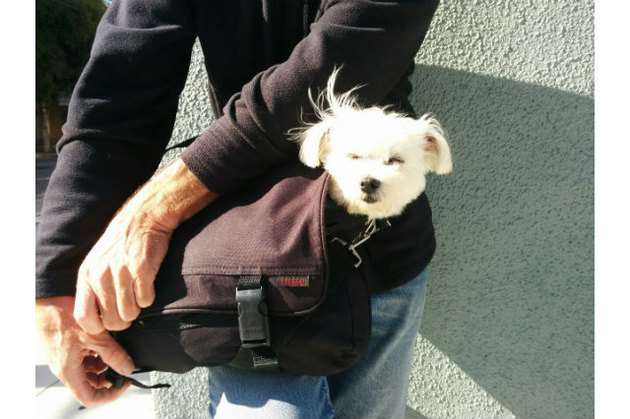 6 of 18
"Chauffeur, I'll take my sunglasses now."
7 of 18
"Just buy me some hiking boots already. <sighs>"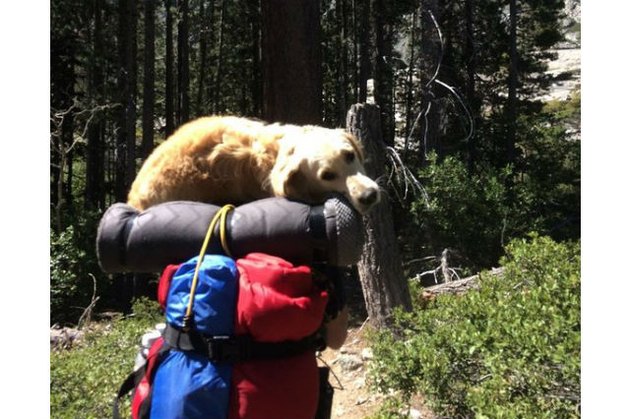 9 of 18
In bag, on bag, same difference.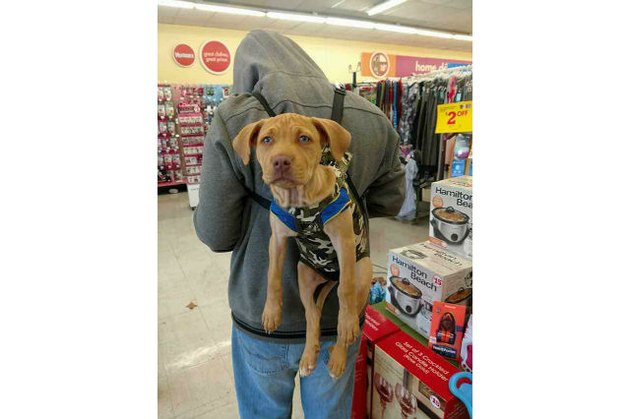 10 of 18
"They take me shopping, but do they ever buy me anything? No."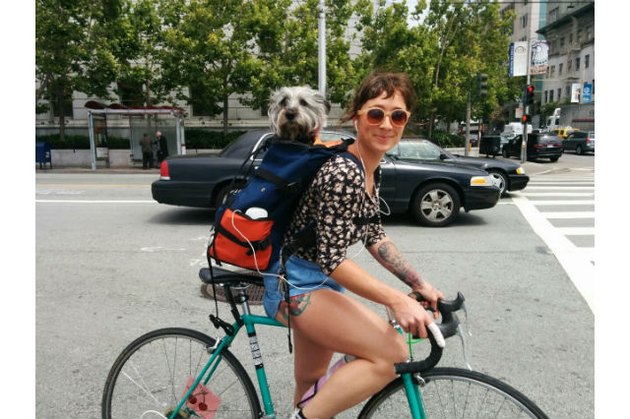 11 of 18
Commuting by bike can be ruff, but worthwhile.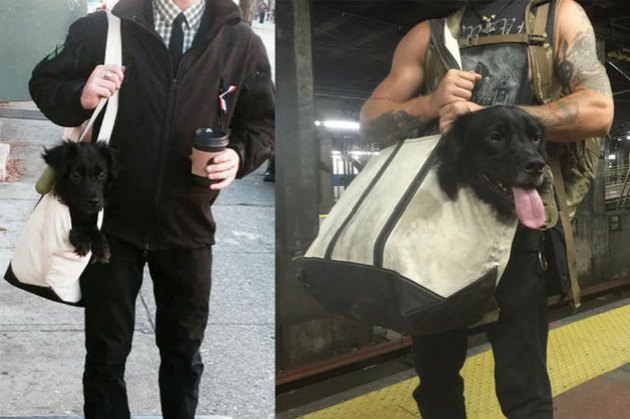 12 of 18
Same bag, 44 lbs later.
13 of 18
Little paws get tired.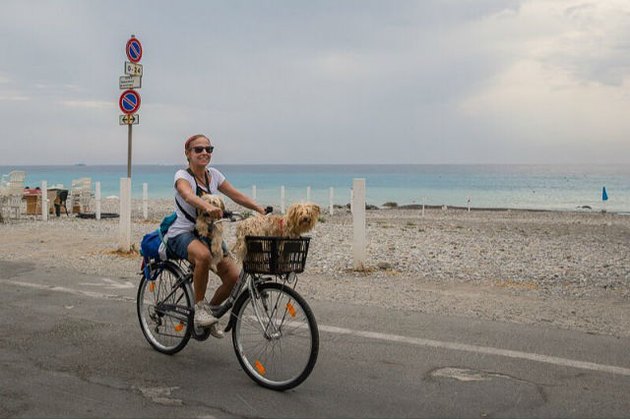 14 of 18
It's faster than a blow dryer, that's for sure.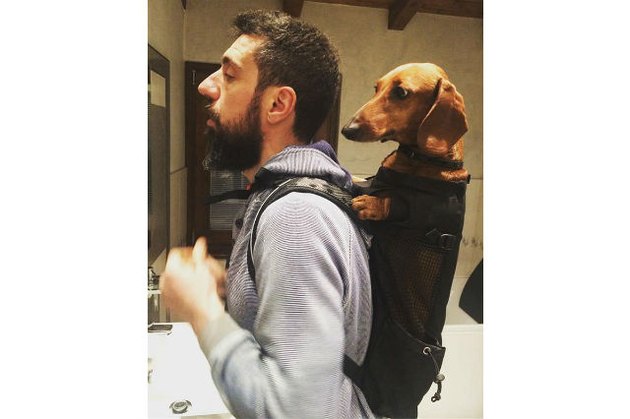 15 of 18
Mike and Milk Dud do their daily affirmations.
16 of 18
"Yeah, it's fine until she starts jogging."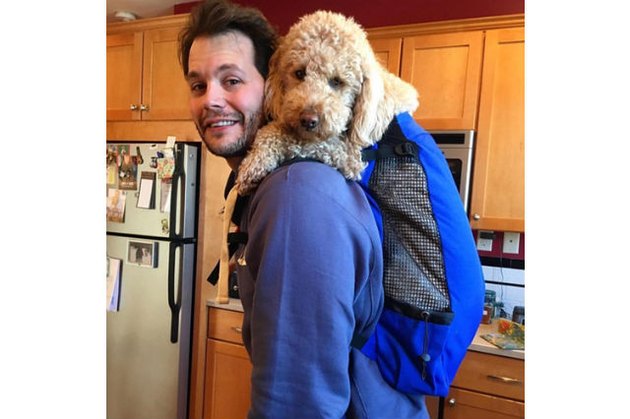 17 of 18
Heavier than a fur coat, but it comes with little ear kisses.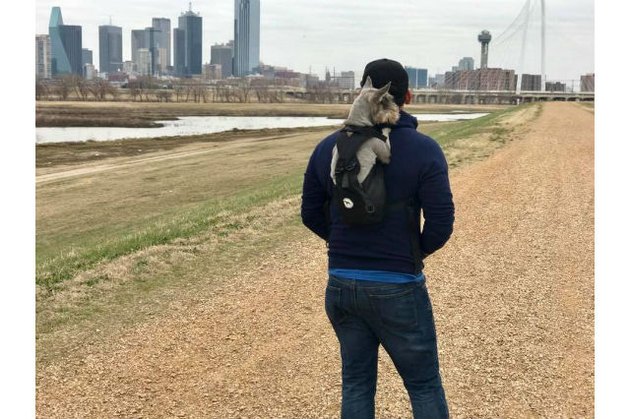 18 of 18
"So this is what it's like to be tall, eh?"