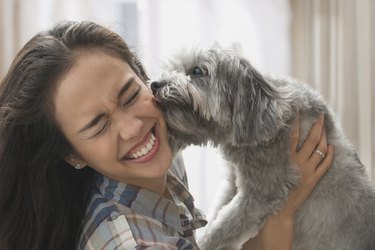 Valentine's Day is for lovers, and honestly, you'll be hard-pressed to find anyone who loves you quite as much as your dog. They don't even know your name, yet they jump for joy when you come home from grocery shopping! If that's not love, I don't know what is.
So this Valentine's Day, don't just shower love upon those you are romantically involved with. Give a little Valentine's Day sweetness to your pet, too. Here are a few Valentine's Day gifts you can do for the furry love of your life.
1. Take them on a long, romantic walk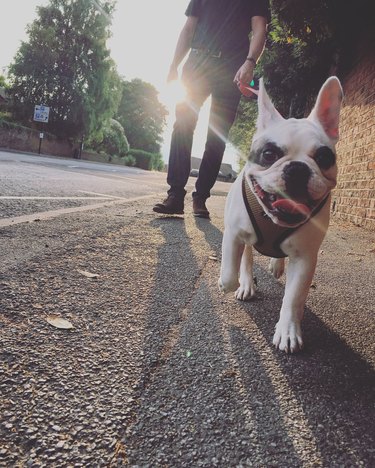 Your pup is usually cooped up in the house or yard, so a lovely long walk is just the adventure an energetic doggo craves! And who better to adventure with than you? Especially if your dog is a ball of energy, a day of doubling up their favorite walking route is a dream come true. And a walk with your dog is good for you, too!
If you want really get wild, switch up the route an make an adventurous dog even happier! Your dog will be thrilled with the new trees and rocks to sniff and pee on!
Taking them out of the house for longer than usual doesn't just make them happier, but it will give them that extra exercise that will make them healthier too (unless they are an old dog with tired joints, then just a nice regular walk will do). Either way, a lovely walk with just the two of you will make them happy to flop down on their favorite pillow and hang out with their favorite person after a very fun Valentine's Day.
2. Make them Valentine's Day cookies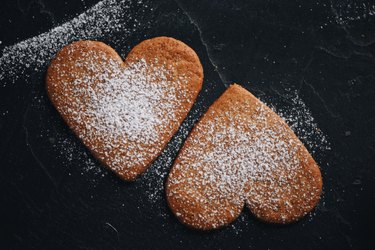 Just because chocolates are out of the question doesn't mean you can't give your dog something delicious to eat/ Make some special homemade Valentine's day cookies for your pup using some simple, natural ingredients.
One boiled sweet potato

One tablespoon peanut butter

One egg

Boil the sweet potato. Blend up the boiled sweet potato, peanut butter, and egg, and shape them into some little hearts, either by hand or with a cookie cutter. Bake until lightly browned at 350 degrees Fahrenheit, and voila! These Valentine's Day treats will have them loving you more than ever, if that's even possible.
3. Get them something dashing to wear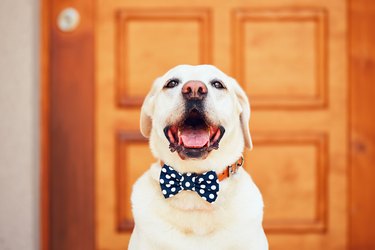 You don't have to get a whole outfit, but something nice for your dog to wear will make them feel spiffy! If you have a short-haired dog who tends to get chilly, a new sweater or jacket makes a great Valentine's Day gift. If your dog isn't the type who likes clothes, consider a new collar, a bowtie that attaches to collars, or a sweet, simple bandana. Your dog will look and feel extra cute for your romantic day ahead.
4. Schedule some uninterrupted snuggle time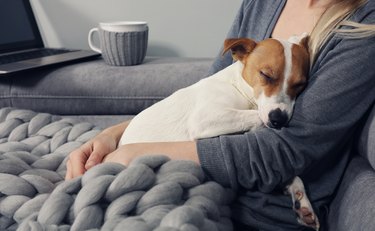 This Valentine's Day, give your dog the gift of your full attention. On average, Americans spend 10 hours a day in front of a screen of some sort. For your sake and your dog's sake, take some time away and focus on them. No TV, phone or other distraction as you give them the best ear scratch they've ever had. It's not often we give the pets in our life uninterrupted attention, so make it a priority for the day! Not only will your dog love it, but it will feel pretty nice for you, too.
The best way to show you care with your pup is quality time. So take a little time to give your pup some extra loving. They may not know what Valentine's Day is, but they'll appreciate the attention all the same.