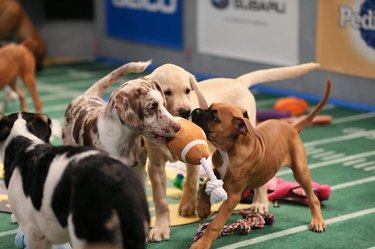 Another year brings another Super Bowl.
But if your interests trend more to pugs than pigskins and more labradors than linebackers, there is a must-see alternative to the big game and all of the commercials that everyone will immediately forget about: the Puppy Bowl!
Now in its fifteen year (that's an X and a V in Roman numerals), the 2-hour special event will air/stream exclusively on Animal Planet starting Sunday February 3rd at 3PM ET. (Doggo diehards take note: "The tail-gating starts with a special pre-game show at 2PM ET, featuring aww-nalysis and cuddly commentary.")
And once again, it will pit rival squads — Team Fluff and Team Ruff — against one another in a snout-to-snout, no-claws-barred competition for the ... wait for it ... Lombarky Trophy and the hearts of America's canine lovers.
Keeping with the format of years past, all of the pups, a whopping 91 in total (the most ever, sponsor Chewy.com notes in a press release shared with Cuteness), have been drafted from shelters across the United States, Puerto Rico, and Costa Rica for their chance at gridiron glory.
Unlike its NFL counterpart, however, there really are no losers at Puppy Bowl: After the big game, all of the participants will retire to their new adoptive forever homes for a lifetime supply of cuddles, scritchies, and walkies.
To date, every single dog (and cat!) who has participated in Puppy Bowl has been successfully rehomed and organizers expect that undefeated streak to continue once again this year.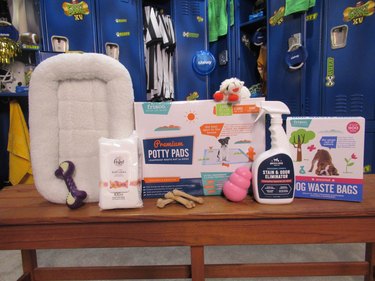 Also included amongst the victors: The 70+ plus shelters and nonprofits from which the woofs and boofs were sourced. As a gesture of gratitude for their contributions, Chewy is distributing 700 packages of "hard goods," each a mix of toys, treats, and doggy accessories, amongst them.
In any case, let's meet some of the most hyped rookies, while also casting an eye on the ... wait for it ... underdogs amongst them.
Lola (Team Fluff)
Home Shelter: Florida Little Dog Rescue, FL
Fun fact: Has an extensive scrunchie collection
Bee (Team Ruff)
Breed: Chihuahua / Pekingese
Home Shelter: The Sato Project, PR
Fun fact: Favorite rapper is LL Drool J
Will (Team Fluff)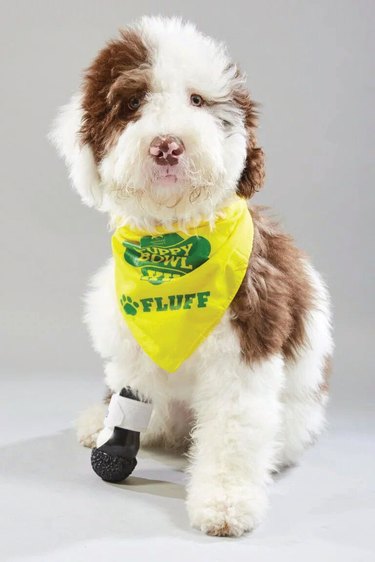 Breed: Old English Sheepdog
Home Shelter: Doodle Rock Rescue, TX
Fun fact: Ruff-eree in training
Flo (Team Ruff)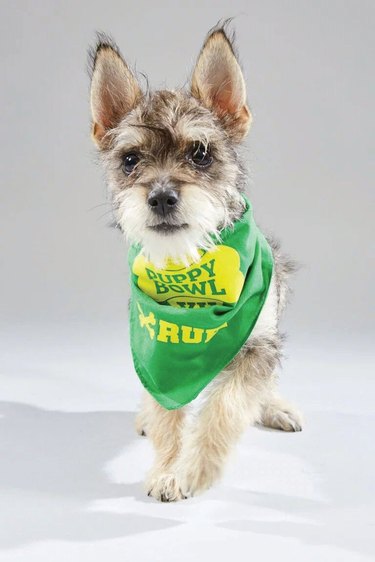 Breed: Chihuahua / Maltese
Home Shelter: Helen Woodward Animal Center, CA
Fun fact: Owns a custom-made unicorn float
Remington (Team Fluff)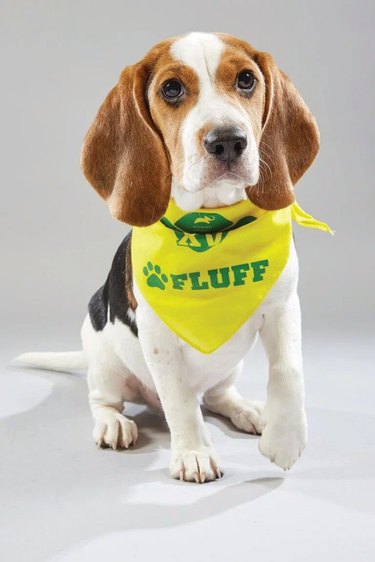 Home Shelter: Bonnie's Animal Rescue Kingdom, NJ
Fun fact: Secretly loves dad jokes
Pirate (Team Ruff)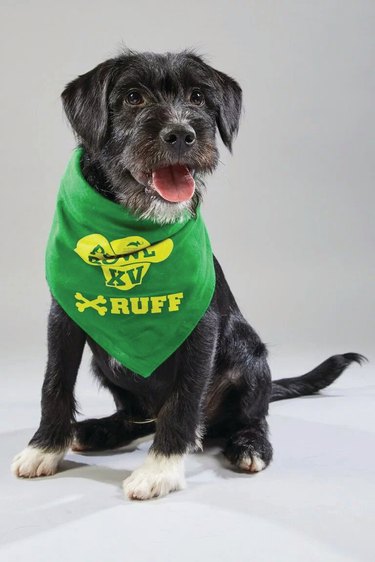 Breed: English Springer Spaniel / McNab
Home Shelter: Animal Welfare League of Alexandria, VA
Fun fact: Invented the Muttal Detector
Foles (Team Fluff)
Breed: American Staffordshire Terrier / Akita
Home Shelter: Providence Animal Center, PA
Fun fact: Lives with his auntie and uncle in Bel Air
Scotch (Team Ruff)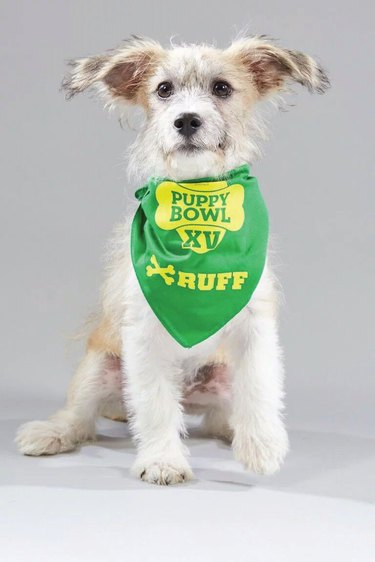 Breed: Chihuahua / Shih Tzu
Home Shelter: Paw Works, CA
Fun fact: Favorite walker is Johnnie
Brady (Team Fluff)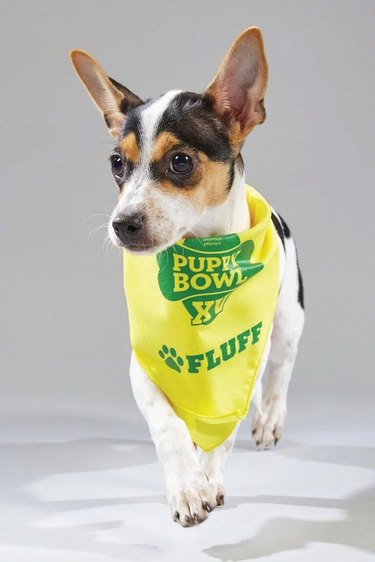 Breed: Chihuahua / Russell Terrier
Home Shelter: Dog Star Rescue, CT
Fun fact: 2019 Howl of Fame inductee
Sierra (Team Ruff)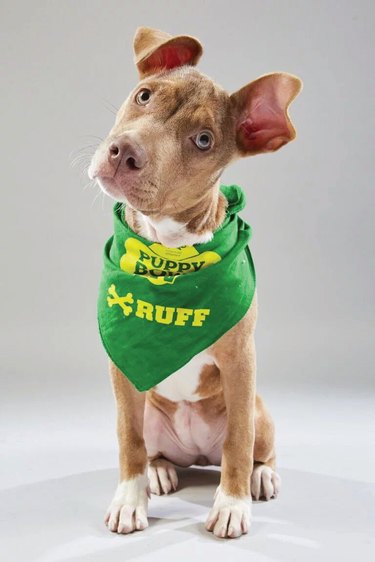 Breed: American Staffordshire Terrier / Chow Chow
Home Shelter: Muddy Paws, NY
Fun fact: Fashion inspo is Meghan Barkle
Haven (Team Fluff)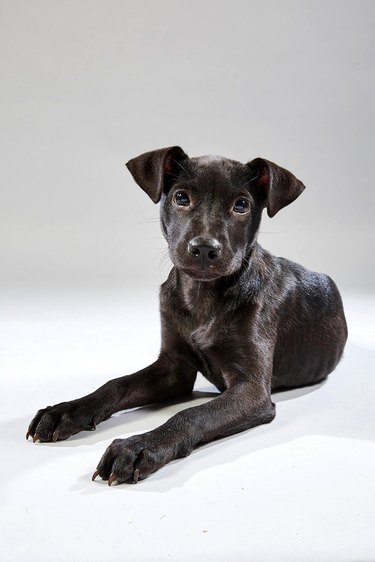 Breed: American Staffordshire Terrier / Chow Chow / Toy Fox Terrier
Home Shelter: Rescue Road Trips, OH
Fun fact: Chose to read Beowoof in his book group
Neiman (Team Ruff)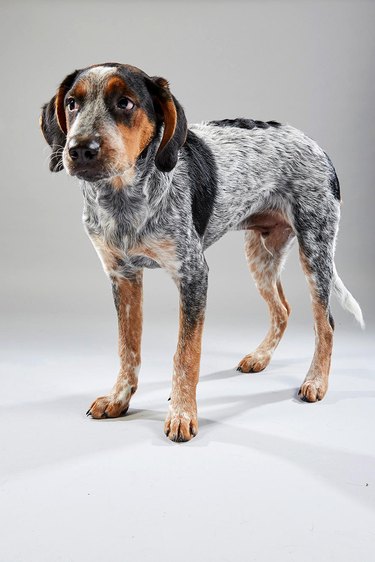 Breed: Basset Hound / Australian Shepherd Mix
Home Shelter: AHeinz57 Pet Rescue, IA
Fun fact: Holds record for most pawsessions in the league (and won't give it back)
To see complete rosters of the good boys and good girls taking to the astroturfed GEICO Stadium during Puppy Bowl XV, click here (starters) and here (backups).
Are you Team Fluff or Team Ruff? Let us know in the comment section below!