They may be regarded as aloof by some, and are well-known for being stealthy hunters, but when it comes to cats, there's one thing almost everyone can agree on — they sure can be cute. Whether your kitty prefers to curl up in a sunny spot on the couch or cause trouble getting tangled in a mess of yarn, her antics are probably adorable more often than not, and she deserves a cute name to go with that personality.
We've come up with 111 adorable options for naming your feline friend something as cute and unique as they are!
Cute cat names
Patches
Tiny
Mouse
Blinkie
Pinocchio
Fluffy
Cuddles
Baby
Button
Cookie
Cutie
Squirt
Mitey
Monkey
Kiwi
Frownie
Boomer

Flowie
Bunny
Frostie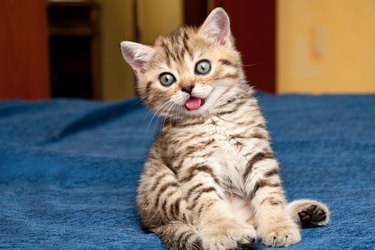 Skipper
Jingle
Smartie
Coco
Birdie
Grits
Sunshine
Sparky
Marcel
Fuzzy
Twinkles
Cupcake
Mini
Eddie
Egg
Soapy
Tubbs
Plumie
Bologna
Snowball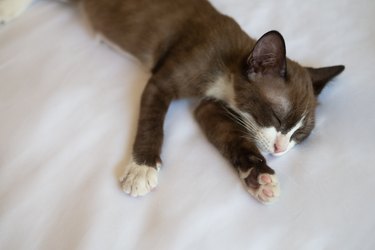 Bumblebee
Joanie
Pablo
Kimchi
Krispy
Snickers
Donnie
Sprout
Bouncy
Greenie
Chicklet
Banana
Noodles
Scrunchie
Cordell
Frodo
Poochie
Teddy
Sprinkles
Dunkie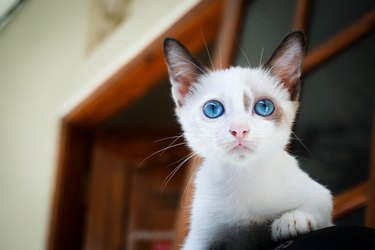 Puddles
Honey
Queenie
Daisy
Cheese
Piggy
Kiddo
Boo
Saucy
Tater Tot
Sweetie
Munchkin
Gonzo
Yogi
Blini
Gordita
Nugget
Frenchie
Squeeks
Naps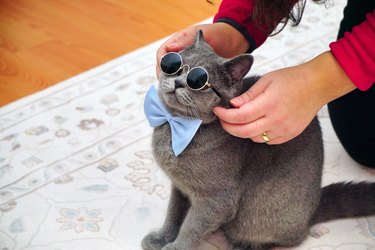 Marbles
Spooky
Skeeter
Smithers
Jellybean
Cub
Perogi
Dumpling
Oscar
Dottie
Shrimpy
Spanky
Rosie
Waffles
Beans
Duckie
Taco
Poncho
Lemmy
Woody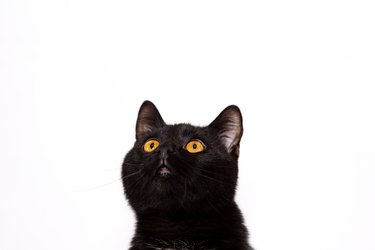 Wiz
Shrek
Cannoli
Rocky
Stinky
Pizza
Yorkie
Presto
Sari
Peetie
Pinchie
Need more inspiration for your cat's name?
Check out these other posts for more cat name inspiration!