For many years, there was a "no pets" policy on Amtrak. That meant that people traveling by train had no choice but to leave their pet companions behind or else find another way for their pets to travel with them.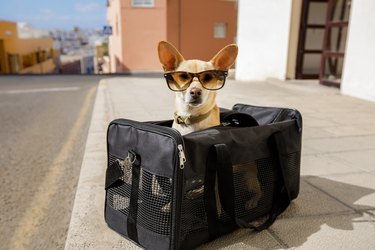 A few years ago, though, the Amtrak pet policy changed and now does allow pets onboard their rail service. USA Today reported that Amtrak changed the terms of their pet policy following a trial run on their trains running in the northeast. The change came about when Jeff Denham, a member of the California House of Representatives, discovered that he could not take his dog on Amtrak with him. Of course, though, there are terms and conditions to the animals that are allowed.
Amtrak says they happily welcome dogs and cats up to 20 pounds for trips up to seven hours on most routes. The fare is affordable at only $26, as of 2021. If you collect Amtrak guest reward points for frequent travel, it takes 800 points to qualify for a pet fare per travel segment.
Your pet carrier counts as one piece of carry-on baggage. Amtrak allows passengers to carry on two bags, so even with a pet carrier you still have room to bring one more personal bag. Amtrak also wants to see that the pet has room to sit and stand without touching the sides of the carrier. If you've never carrier trained your cat or dog before, put them in one to see how they handle it before your big trip.
Amtrak pet carrier requirements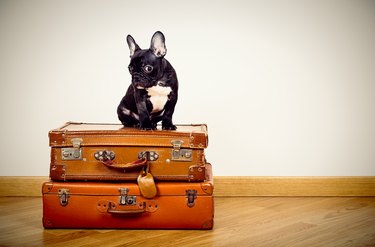 You must provide your own pet carrier and it must fit the dimensions that Amtrak allows. The maximum size for pet carriers is 19" long x 14" wide x 10.5" high. Altogether, your pet and the carrier must not weigh more than 20 pounds, so this really is a small animal option only. Amtrak doesn't care if your pet carrier is hard- or soft-sided, but must be leakproof and well ventilated.
Restrictions to pet travel
Amtrak allows pet travel on the Acela Express, its flagship train traveling between Washington D.C., and Boston, on weekends and holidays only. Travel with pets in Canada is not available on the Adirondack, Maple Leaf, and Amtrak Cascades trains. Pets are not allowed on the Auto Train (which transports vehicles), the Keystone Service (from Philadelphia to Harrisburg, Pennsylvania), the Pennsylvanian (between New York City and Pittsburgh), San Joaquins (California's Central Valley), Capitol Corridor Pacific Surfliner (between San Jose and Auburn, California) or Thruway Connecting Services (which connects people to destinations through third-party bus, trains, ferry, cab, or van).
Once you've gotten your pet on board in their carrier, she has to stay in her carrier while in stations and onboard trains. You're also not supposed to leave your pet, but instead, keep her with you at all times. When you're in your seat, Amtrak wants you to place your pet carrier under your seat (not under the seat in front of you), except on Amtrak Cascades trains where you can put your pet carrier on the floor in front of the seat next to you.
Amtrak has a form called a Pet Release and Indemnification Agreement that you must read and sign for each travel segment. The form basically says that you agree to release Amtrak from responsibility for your pet and that you agree to follow Amtrak's pet rules.
At this point, Amtrak allows only small cats and dogs, not rabbits or other small pets, even though they may be under 20 pounds. Amtrak dog policy does not allow canines weighing more than 20 pounds on board. They won't allow a pet under 8 weeks old or one that smells bad or is disruptive. You have to certify that your pet has had her vaccinations.
The process to reserve a spot for your pet is pretty easy — it's really just as easy as reserving a seat for yourself. To make a reservation for yourself and a pet, go to Amtrak.com, call a reservation agent at 1-800-USA-RAIL, or visit a staffed station to make a reservation. If there is a person helping you, let them know you want to reserve a pet spot.
Import pet travel information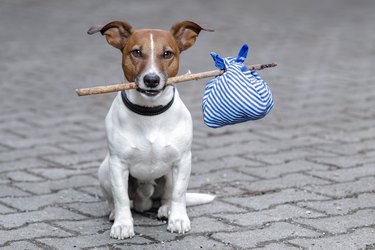 Make your reservation for the date you want to travel with your pet as early as you can. Pet reservations are made on a first-come, first-served basis and may sell out quickly, particularly in high-traffic routes such as in the northeast. Amtrak limits pets to five pets per train (not counting service animals), so even if the train is not sold out with human travelers, if enough other people are also opting to bring your pet you may be out of luck.
Reservations are limited to one pet per customer. Pets are only allowed in coaches, not in sleeping cars, business class, or other accommodations. Amtrak doesn't book pets on multi-ride tickets, Thruway Connection Services, or with unaccompanied minors. If something goes wrong with the train and you have to make an unscheduled stop, Amtrak says it can't promise that you'll be placed in a pet-friendly hotel, although it will try to do so.