You know that terrible feeling, when you want to adopt a dog and help change/save its furry little life, but then you remember that you already have as many dogs as your life can accommodate? Well, if so, then Best Friends Animal Society has a new campaign that is 100 perfect for you (and, even if you haven't felt that particular pang in the past, this campaign is still perfect for you, so keep reading anyway).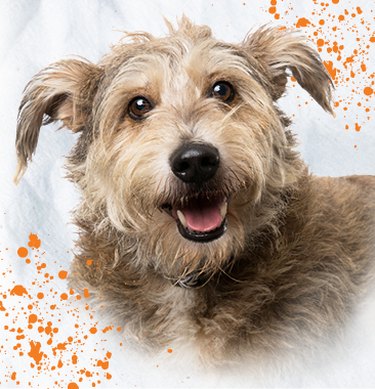 This spring, Best Friends Animal Society is changing furbaby lives with their Pay It Forward campaign, which gives you a chance to help an animal and a fellow human in one fell swoop by helping cover an animal's adoption fees—even if you are not the person who will be able to adopt said animal. It's like that amazing "buy the next guy's coffee" principle, but better because instead of helping someone get their daily caffeine fix, you're helping save a life and find an animal in need its forever home.
Per Best Friends Animal Society: "The money raised through the Pay It Forward campaign will go toward funding or discounting thousands of pet adoptions throughout the year at Best Friends and our network partners around the country. Thanks to you, countless homeless dogs and cats will find new homes."
So, how can you get involved? Easy. Through April 28th, 2019, just go to this website and donate—each $25 donation will cover or discount the adoption fee of a homeless dog or cat from Best Friends or one of its Network Partners across the country.