Surfing. Shave ice. Aloha shirts. These are but some of the things that come to mind when people think of Hawaii.
And now, thanks to the efforts of conservationists working on a 3-acre "aqua farm," we can add some totally adorable and woefully underrated marine life to that list.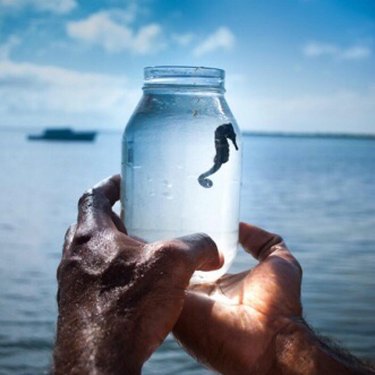 Located on Hawaii Island (also known as the Big Island), the Ocean Rider Seahorse Farm is home to more than twenty-five species of seahorses, including several that are rare, at risk, or otherwise endangered by climate change and illegal poaching.
But the facility isn't just, as they say, a one seahorse town: A perennial fixture on things-to-see-and-do-in-Hawaii lists, Ocean Rider also doubles as both a breeding program for commercial aquariums and one of the Pineapple State's most popular tourist attractions.
Offering a window into the lifecycle of these majestic and elusive critters, the museum offers three tours daily, each of which is led "by naturalists [and aquarium experts] with certified biology degrees ... in ocean conservation."
During these sessions, which are described as educational, interactive, and fun, visitors can trace marine life development from larvae to adulthood by looking into hundreds of tanks that house more than twenty-thousand (!!!) seahorses of all ages, colors, and sizes.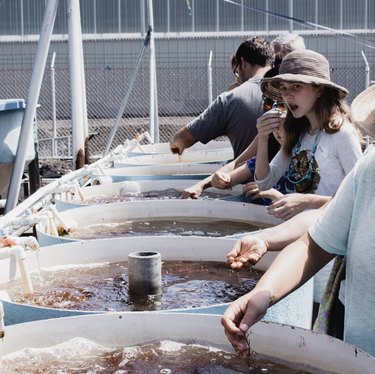 While guests have the opportunity to feed some of the residents (and watch them ... [checks notes] ... jockey amongst themselves for the fish food peppered in from above), the big draw at Ocean Rider is the chance to LITERALLY HOLD ONE IN YOUR HAND under the careful guidance of the hosts and tour guides.
But enough of my babbling, let this picture plucked from the site's Instagram feed say it all.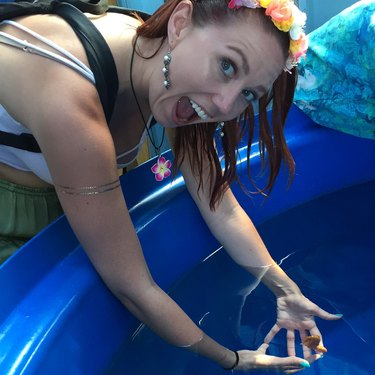 Pretty much a scratch-if-off-the-bucket-list, life-affirming, squeeing-forever sort of experience, I'd conclude.
If cupping your hands in a tank of purified water and letting a seahorse wrap its tail around your finger sounds like the sort of thing you want to do now or in the future, here's what you need to know before you go:
✔️Admission is $45 for adults and $35 for the kiddos
✔️Tours are offered Monday thru Friday at 10am, 12pm, and 2pm and they last about sixty minutes
✔️Seahorses are sensitive to light, so, please, leave the flash photography at home
✔️More details about Ocean Rider and it's mission can be seen at its website
Have you held a seahorse in your hands? Tell us about it in the comments below!