Another week brings another adorable social media challenge.
And this one layers two of our favorite things — Planet Earth-style wildlife docs and domestic pets — under one hilarious lens.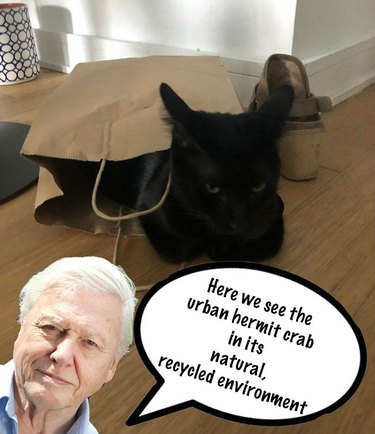 In a tweet, Article Group asked its followers to "share a photo or video narrating your pet doing something in the style of a nature or wildlife show." The winner, they added, "gets a very shiny trophy and the eternal respect of the internet!!"
To encourage submissions, they also posted a pair of tweets aping the form of the genre's undisputed practitioner, David Attenborough.
"For example, you could narrate a video! Here's Lady—a very good girl—in the wild with her prey" (press play to watch and don't forget to unmute):
"Or you could caption a photo!"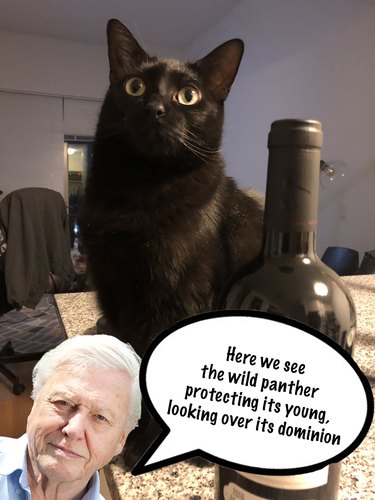 Gauntlet officially thrown, Twitter's keyboard comedians quickly leaned enthusiastically into the ask with a wave of responses, the best of which have been compiled below for your scrolling pleasure.
1. "Interrupted by an intruder, Gus the bully attempts to conceal his proclivity for suckling on dirty socks he's taken from the laundry hamper"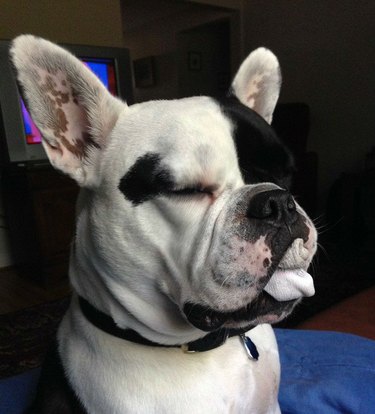 2. "This gentle giant is an apex predator, until something in the water touches her toe beans."
3. "Threatened by starvation by an insubordinate human who refuses to feed her constantly, the wild (yet formal) panther averts a cat-astrophy by identifying and hunting alternative prey."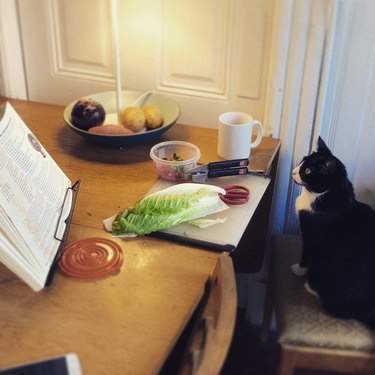 4. "Spotted. Here we have the elusive Hoverdoxie in her natural environment. Extraordinary"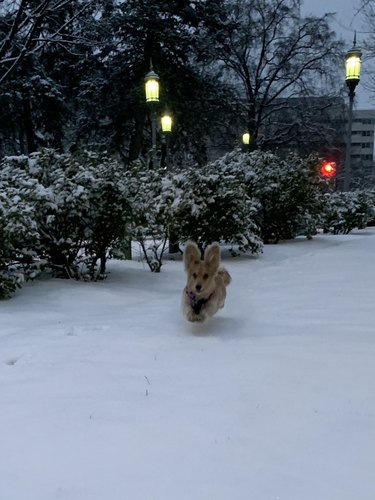 5. "We see the female Yeti sizing up her prey. Will she strike? Will she eat well tonight? Will she relax?"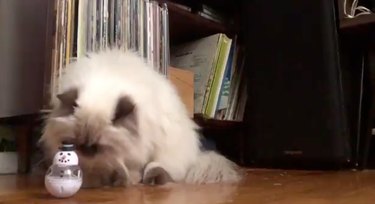 6. "Soon after his capture, Roo was accepted by the cats and became a trusted companion to the matriarch."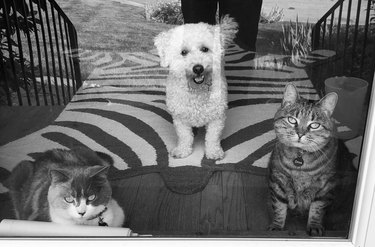 7. "[In an English whisper] 'The young feline scavenges for a feast of the fancy variety. Alas, all containers appear to have been discovered and wiped clean, thus their disposal in the bag of recyclable plastic. Kirby departs and will rest up so as to hunt another day!'"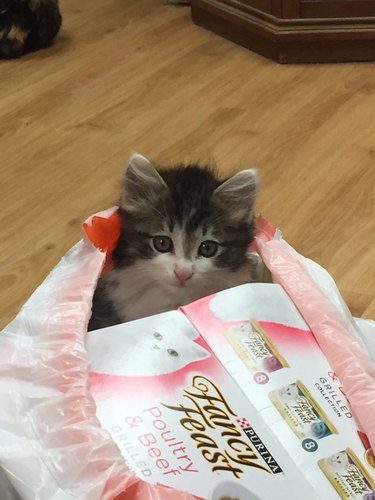 8. "The heatwave claims its first victims. This member of the feline family stays on the ground to keep cool moving towards the scratch post in short powerful bursts like a snake..."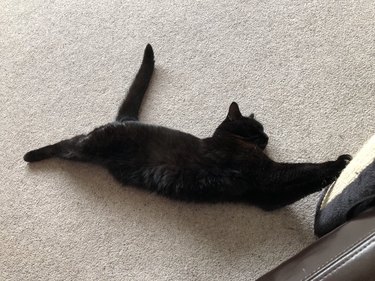 9. "At last, the desert canine emerges from her burrow. These magnificent creatures hunt by barking and jumping on the spot. Sadly, there are very few left in the wild."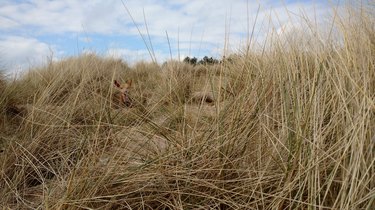 10. "A marvelous leader! The confidence he'd shown as a pup blossomed into a calm benevolence that was a joy to witness. There was an alertness about him not present in other wolves. When a strange sound rang out in the nearby forest Kenai was 1st to prick up his ears & go off 2 investigate"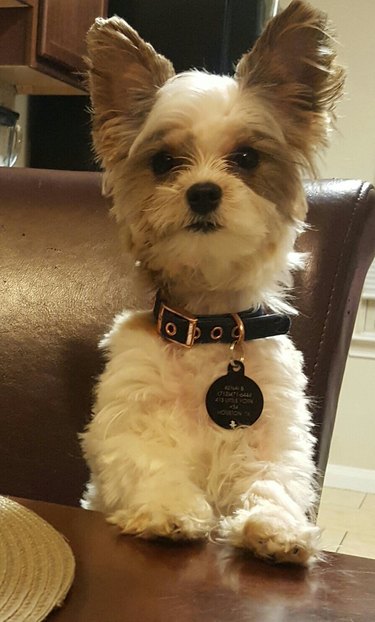 11. "Jackson, of the Suburbii region, claims his perch on Pride Rock Ottoman and keeps a watchful eye over the Snacksengetti."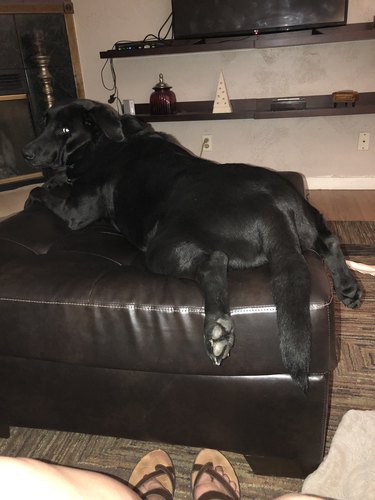 12. "here we see the majestic panther STAVING OFF A VICIOUS ATTACK BY IT'S ONLY KNOWN PREDATOR"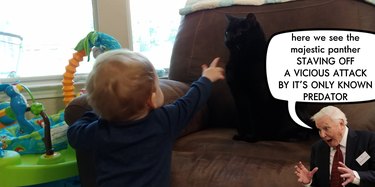 13. "The wild wolf thinks that if he can't see you, then you can't see him. Tread lightly; these wolves can smother you in kisses if they are discovered."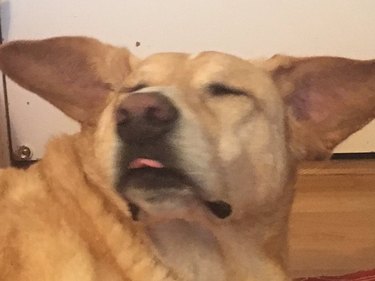 14. "Early dawn and the concrete plains of Brooklyn are still. Inside one of the dwellings, we find two magnificent creatures seemingly fighting for survival. But this great source of excitement is simply rivals entertaining themselves before a truce is struck."
15. "Here we see a miniature fox-tailed Canis Lupus Familiaris curled up for the night. An older example of her species, this female only comes off of her couch to hunt prey & find sustenance. At 15, her agile frame is a true wonder."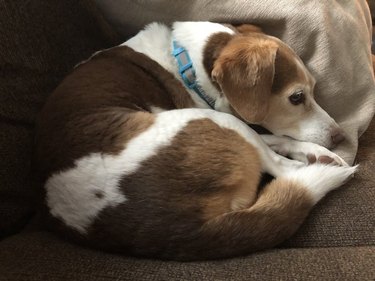 16. "A short haired black cat native to Florida, asleep in his natural habitat, a basket of just picked oranges."
After "long and arduous" deliberation, a panel of three team members deemed this response to be the very best and hence, worthy of the aforementioned trophy (which was delivered in non-physical emoji form).
17. "Finishing up our safari, it's the very rare Yorkipoo. Look at him mounting the ... [indistinguishable] ... as he hides the bone in what appears to be a laundry basket, but beware, despite his skills there appear to be predators nearby. [GASPS] A BEAR! But nevertheless Yorkiepoo is undaunted and he continues to hide his bone."
(Listen to the faux-British narration, which is spot-on, here.)
For more fun social media challenges anchored around cuddly critters, follow Article Group and keep it locked to Cuteness.com.