We had a great time at CatCon 2019. CatCon is "the biggest cat-centric, pop culture event in the world dedicated to all things feline, with a community of cat lovers that spans the globe." Their mission is "to spread joy and goodness to cats and the people who love them." CatCon is an awesome gathering of cat lovers, and you could really feel in the joy in the air at CatCon 2019.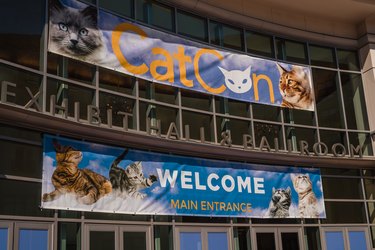 This year was CatCon's fifth anniversary, and the convention went all out to celebrate. Taking place at the Pasadena Convention Center in Pasadena, California, CatCon 2019 boasted the most impressive cat attractions to date.
Here are just a few highlights of our experience at CatCon 2019.
Purradise City
Purradise City was a truly wild experience. It was an immersive, 5,000 square foot "cat-stravaganza," where you could walk through a "cat lovers' retro dream home," plus interact with some cute cartoon cats and "delight in a room of infinity cat treats." This multi-room, multi-sensory experience was a huge hit with CatCon attendees, who lined up in droves.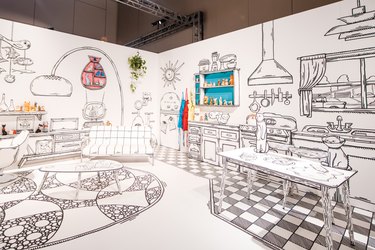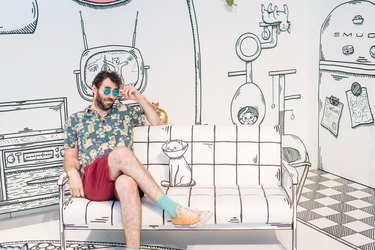 The Purrrcast live shows
The Purrrcast, the premiere podcast about cats, performed a live show on both Saturday and Sunday. Cohost Steven Ray Morris wore a Garfield costume, to the delight of the audience. Fans came from all over to hear Steven and cohost Sara Iyer talk kitties in person.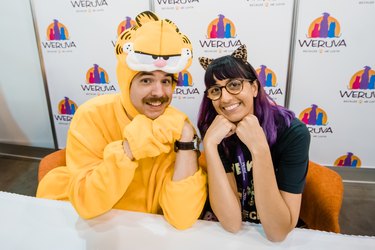 Best Friends cat and kitten adoptions
By the end of the weekend, Best Friends Animal Society reported that 176 cats and kittens had been adopted! Actor Rebecca Metz also helped out by sponsoring adoption fees for four kittens. Congratulations to everyone who took home a new kitty!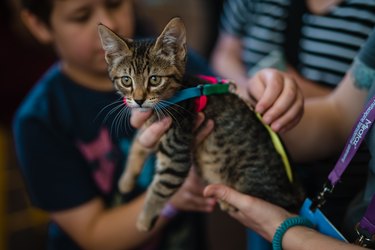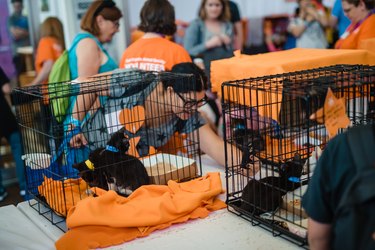 The Cuteness "Describe Your Cat in One Word" wall
We'd be remiss not to mention how much fun we had asking attendees to describe their cat on a Post-It in one word. People were very creative with their descriptions, and we loved seeing everyone's words all over our wall!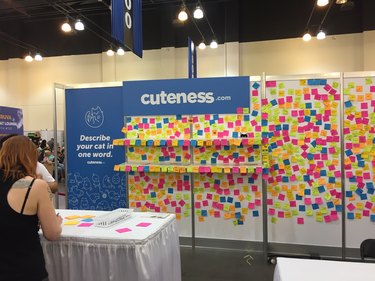 The people
As always, the unbridled enthusiasm of the attendees at CatCon—not to mention the outfits— were the best part.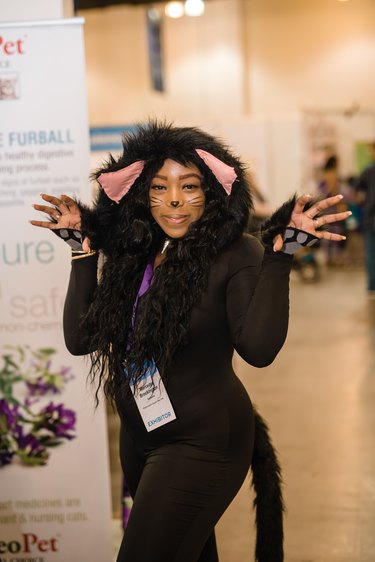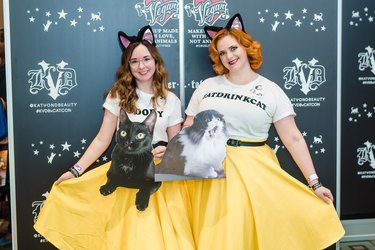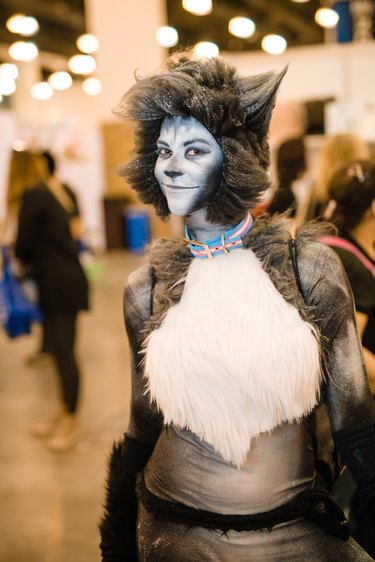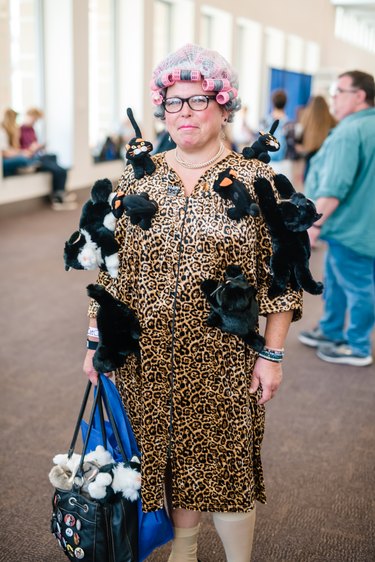 Thanks again to CatCon for having us!