The perfect name for a dog just has to have the right sound and feel to it when you say it. It needs to not be too long, but not too short either, be easy to say in a commanding voice, and be easy to say quickly when you really want them to drop it! Right now!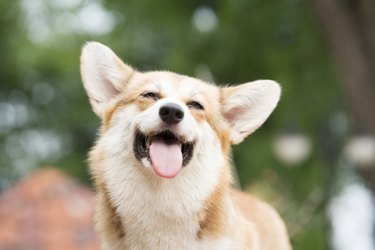 Dog names that start with the letter C are good choices because the C sound rolls off the tongue. Read on for 152 dog names that start with C.
Female dog names that start with C
Chelsea

Cinnamon
Coco
Callie
Cadence
Cherry
Casey
Charlotte
Cherry

Chelsea
Cheyenne
China
Claire
Cleo
Chloe
Cookie
Claire
Calamity
Calico
Caramel
Carnation
Carolina
Cashmere
Cassie
Catalina
Carrie
Champagne
Chianti
Chica
Chicory
Chiquita
Chubby
Chula
Classy
Clementine
Contessa
Coral
Crimson
Crystal
Cupcake
Cutie
Charm
Corona
Calliope
Cloud
China
Ciara
Cricket
Cleopatra
Chiclet
Cherub
Cabela
Charisma
Colette
Cindy
CeCe
Carissa
Creampuff
Carla
Chantilly
Caprice
Cora
Callista
Camille
Candice
Celena
Celeste
Charmain
Cheeba
Chipmunk
Cinderella
Clarissa
Clover
Cora
Cosette
Courtney
Crescent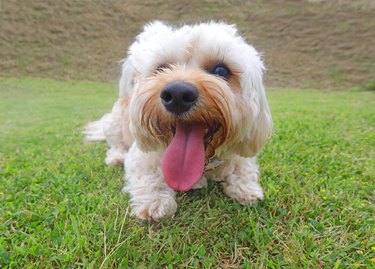 Male dog names that start with C
Casino
Cody
Casey
Cayenne
Carob
Checkers
Chamois
Chico
Chili
Chocolate
Cashew
Copper
Cabo
Chaco
Colorado
Crackerjack
Chandler
C3P0
Cain
Cajun
Calhoun
Colbert
Camden
Cameo
Cappy
Carlton
Carmichael
Caesar
Cedric
Centaur
Cerro
Chad
Chadwick
Chance
Channing
Chapin
Charlemagne
Charmander
Charmin
Chase
Chet
Chevy
Chewie
Chicken
Chico
Chief
Chinook
Chipotle
Chopper
Chunk
Chubby
Chucky
Cider
Cisco
Clancey
Clayborne
Clemence
Cletus
Cliff
Clive
Cobalt
Cobra
Cody
Coleman
Colin
Connor
Cooper
Corbin
Cortez
Cosmo
Costello
Cranston
Creedence
Cujo
Culpepper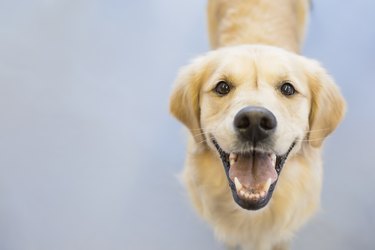 Need more inspiration for your new pet's name?
Our pets are like our children. We love them, care for them, and we get to dress them up in adorable outfits so it's extra important that we take time to find the perfect pet name that reflects their personality and potential. Because settling on a name for your new pet can be hard and emotionally wrenching (oh the indecision!), we've gathered nine pet-naming techniques to find the perfect fit, as well as assembled a handful of our most beloved lists of pet names below!