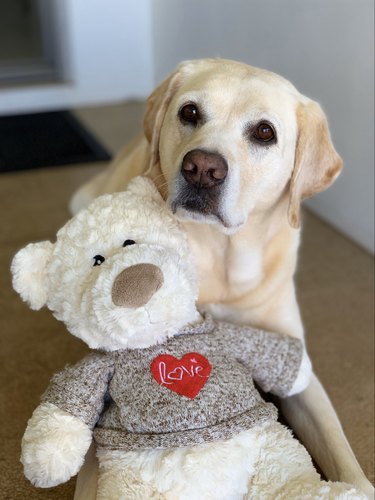 Sometimes Twitter can be a toxic wasteland, full of trolls spreading false equivalencies and bad faith arguments.
And then there are times when the shared conversation takes a more wholesome turn.
Such was the case earlier in the month when Thoughts of Dog, a wildly popular account voiced from the perspective of a lovable and dopey Golden retriever, prompted its 2.9 million followers to share images of their favorite "stuffed frens."
"today. is my stuffed fren sebastian's second birthday. and to celebrate. we would like to see. all of your favorite stuffed frens"
Seed planted, a sprawling thread of pups cuddling, smiling, and posing with their stuffy of choice quickly sprouted.
Not all that surprisingly, the best of the bunch were themselves volleyed back in doggo-speak and, well, and it was hard not to be overwhelmed by the purity and adorableness of it all.
1. "my cone of shame doubles as a stuffed fren holder hehe"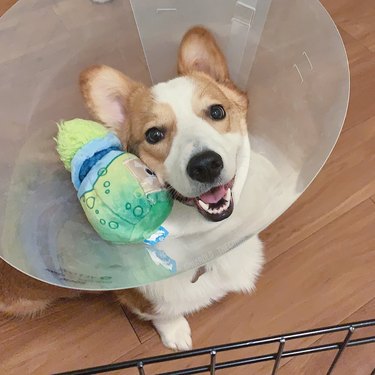 2. "Jazz Hands Broccoli Man"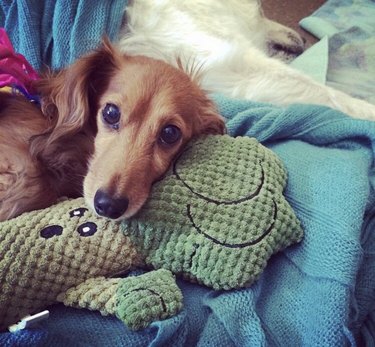 3. "My best stuffed fren is me 😂"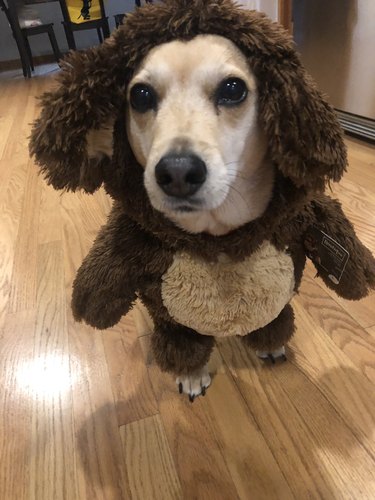 4. "Here's CrackersTX & his stuffed chicken."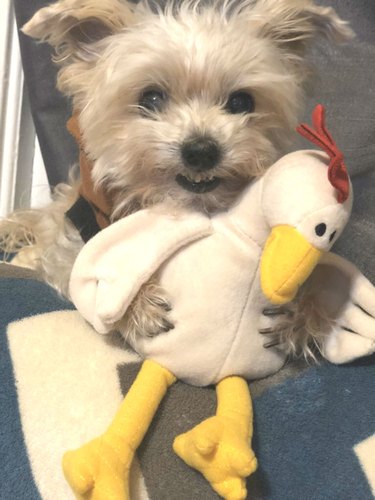 5. "Dreaming of Thanksgiving like"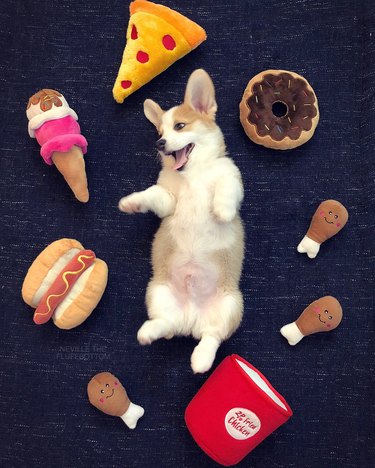 6. "Pete passed away earlier this year due to cancer and old age, but here's a picture of him and Mr. Bear from two years ago being the happiest boy ever."
7. "This was Dragon. I had him when I was a puppy. Until one day he exploded."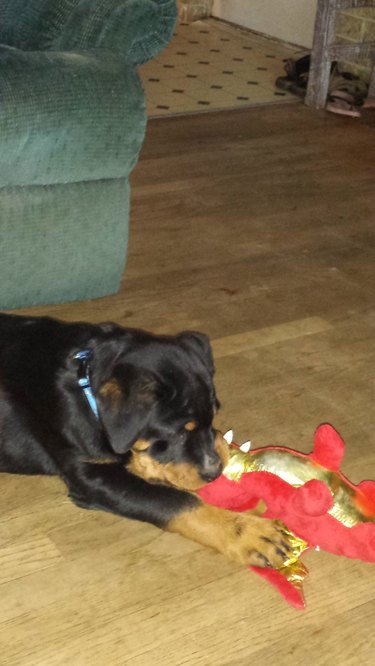 "When I was a little bit bigger I got Bear. Then one day he exploded too. It's still a mystery how both toys exploded but I don't have stuffed toys anymore, for safety reasons. Love your fren, Ruger. 🐾🐾"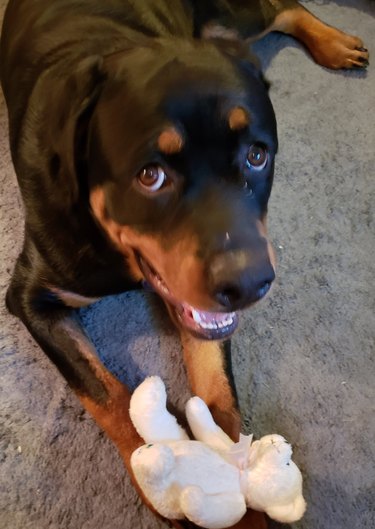 8. "This is my stuffed friend Penguiño. The humans tried to hide him, but I learned how to open the drawer all by myself. True love conquers all 🥰" (Press play to watch)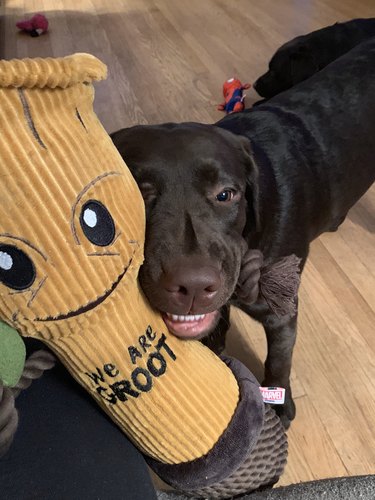 10. "This is their friend Henry"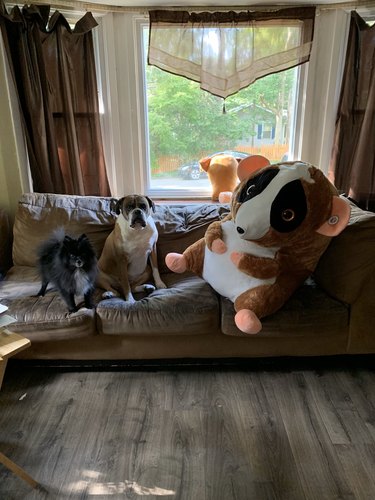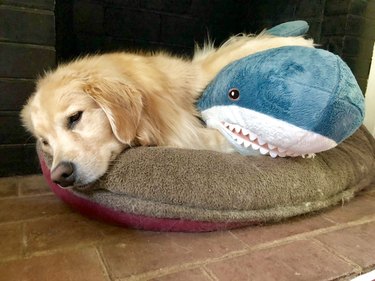 12. "Maisie and Foxy say hi. Fox has had limb and neck repair due to love."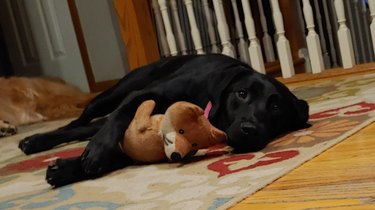 13. "hbd sebastian. This 'was' a favorite friend of Louie & Breeze."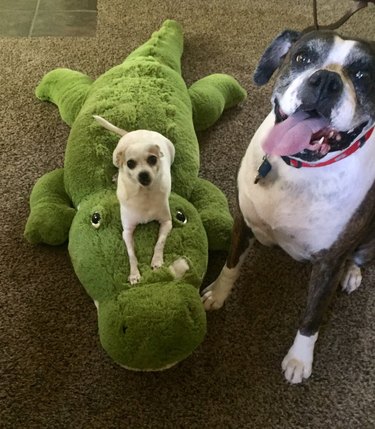 "Honestly, Louie prefers rubber duckies."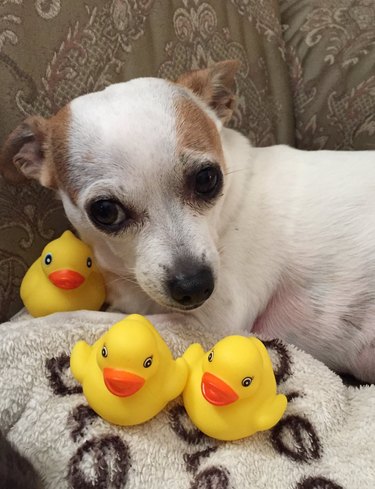 14. "Beau prefers rubber ducks too."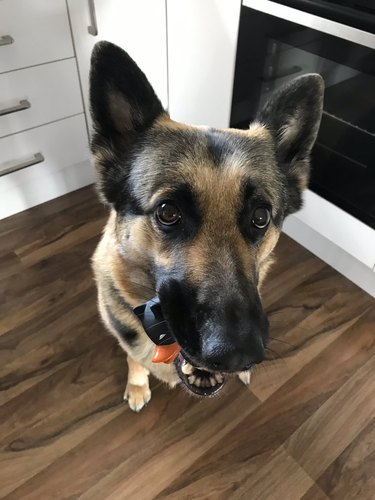 15. "Heidi and stuffed fren Helga"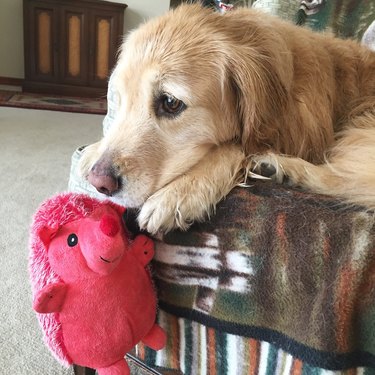 16. "Here's Monty with his fren Blue Dragon. He's very happy to show you."
17. "This is Argyle with his Sebastian, named after yours ❤️"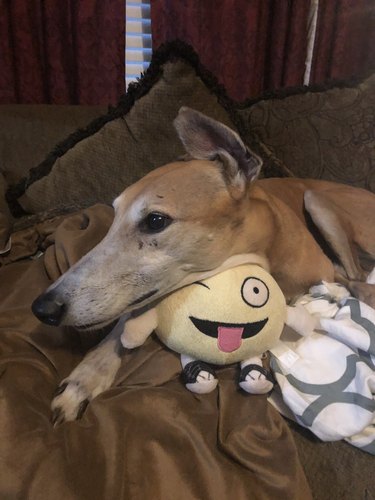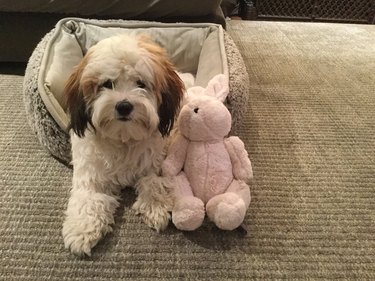 19. "I has many stuffed frens"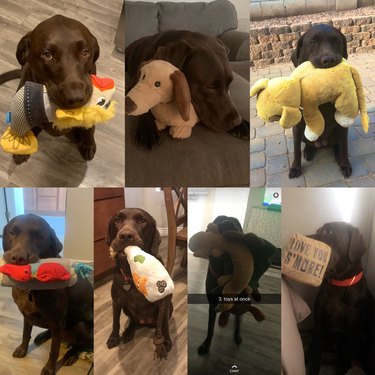 20. "dis my fren hedgee. my fren. no one else's fren."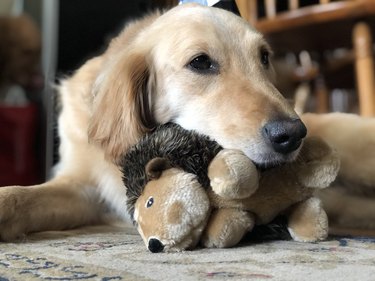 21. "This is Bailey and his fren Moosey 🥰"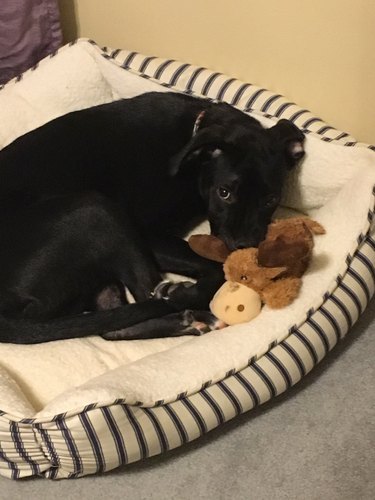 22. "Pretty sure my 5 yr old did it."
23. "Houdini and his chick winny"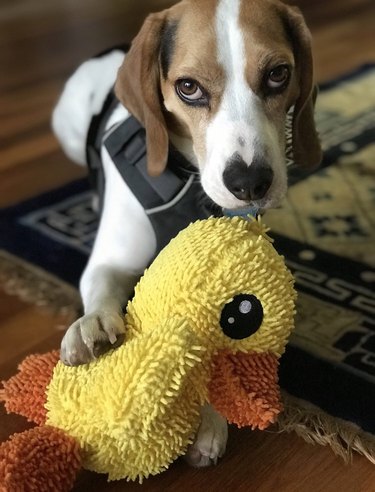 ​Does your pup have a favorite stuffy? Tell us about it at our Facebook page!​