Cuteness may earn compensation through affiliate links in this article.
Brace yourself and brace your budget because cool stuff for your pet awaits below. In this week's column: A bowl hack for checking ravenous appetites, an LED light for keeping adventure dogs visible, and the most 2019 t-shirt to ever 2019.
1. Zero Dog House Pet Bed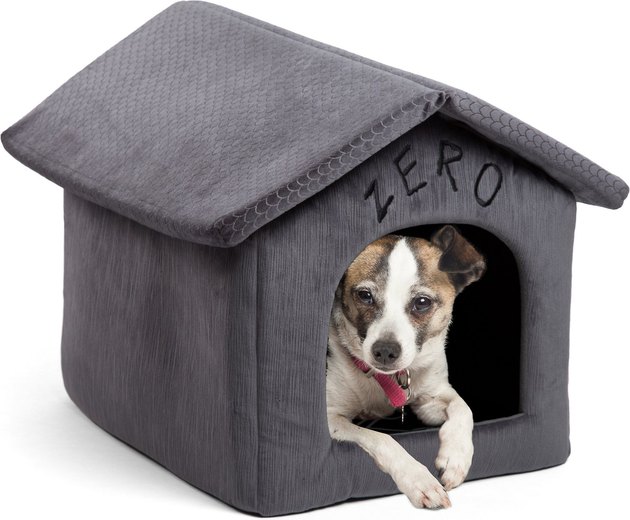 The debate rages on: Some say The Nightmare Before Christmas is indeed a Christmas movie. Others insist it's a Halloween flick. No matter how you feel about Tim Burton's gothy classic, there's no denying that here in mid-November, we're at the perfect sweet spot between the two.
Which brings us to this dog house pet bed modeled after Zero's gravestone seen in the 1993 film. While it's not entirely screen-accurate, real world concessions like foam construction, a soft bed insert, and waterproof nylon bottom make it paw-fect for actual of this earth pets that aren't floaty ghost pups.
2. Leak Proof Dog Bowl Water Bottle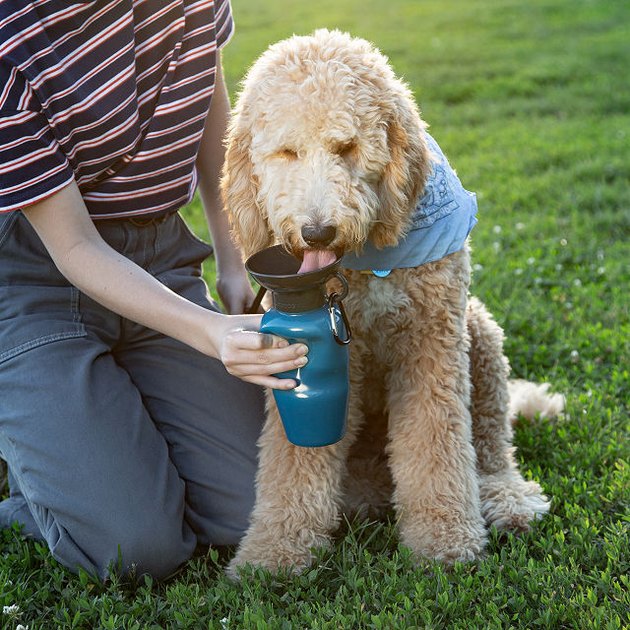 We've been vocal in our praise for versatile products that do more than one thing in this space previously, so this next item, a bowl-and-bottle hybrid, was a no-brainer when we first stumbled across it.
Give it a quick hand hug and—_voila!_—the cone-like attachment fills with water to whatever height your fur friend needs. When they're done sippy sipping, toggle the built-in drain and the remaining hydrates flow back into the vessel without waste or mess. Perfect for day trips to the beach or short walks at the dog park, the Dog Bowl Water Bottle also comes with an adjustable velcro strap for extra on-the-go portability.
3. Gobble Stopper Slow Feeder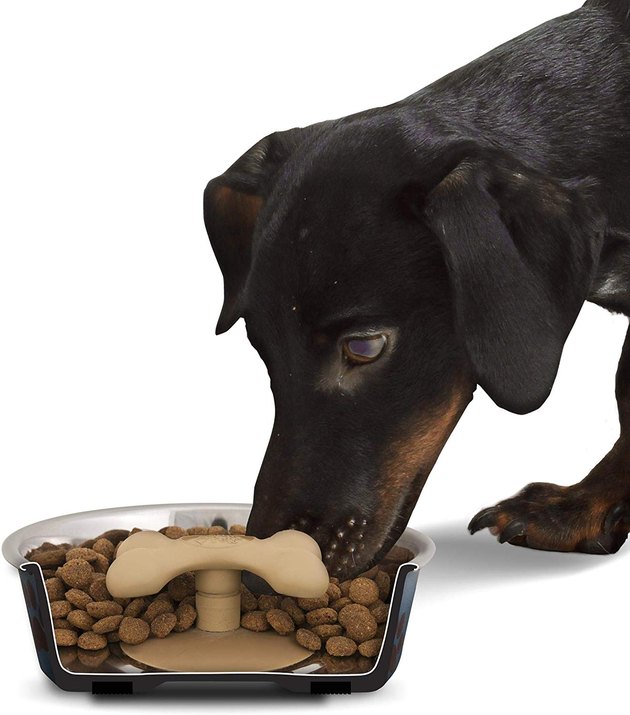 But overeating is also a legitimate health hazard, as are attendant symptoms like vomiting, choking and bloating. Pump the brakes on greedly gobblers by as much as 500% with this bone-shaped slow feeder that sticks to any bowl via the suction cup on its base.
4. The Beacon Safety Light
Winter is nearly upon us, and with it comes shorter days and longer nights.
Illuminate your canine companion with a full-body glow using Ruffwear's Beacon Safety Light, which quickly clips to apparel, harnesses, collars and related gear. Designed to keep dogs visible in both low-light conditions and inclement weather, the Beacon is lightweight, durable, and waterproof and packs up to 20 hours of run time before it needs to be recharged. And with three LED color options (green, blue, and red), different hues can be assigned to multi-pup packs for easy identification.
5. One Fast Cat Exercise Wheel
Cons: There's always a chance they'll be more interested in the box it came in than the exercise wheel itself, some treat training is almost certainly required to coax them onto the darn thing, and at around $200, it isn't, you know, cheap. Pros: Try telling me the cats jockeying for position on the exercise wheel above aren't living their best lives.
6. Heavy Gauge Plastic Colorful Springs Cat Toy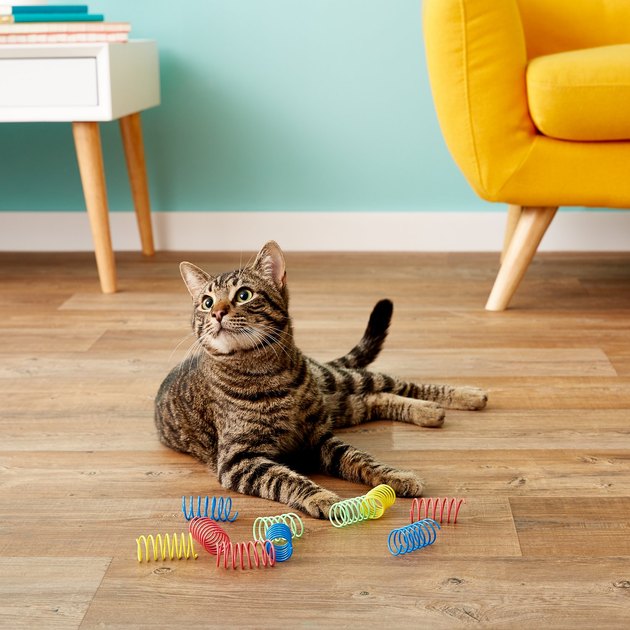 Alternatively, you can let kitteh bat around these plastic springs which come 10 to a pack, cost $1.79, and have garnered 3,800+ 5-Star reviews at Chewy.
The obvious solution to this agonizing price point dilemma:
7. Woman Yelling At Cat Ugly Christmas Sweater T-Shirt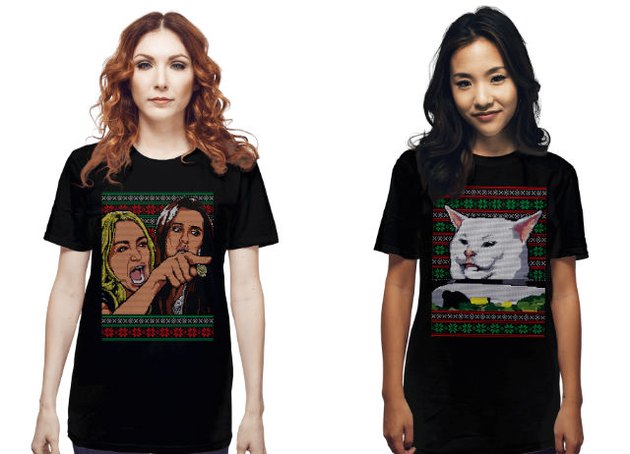 The dankest Cat Meme Of The Year — yup, I'm calling it early — comes in for the ugly Christmas sweater treatment.