If you have friends at all, then you probably have friends who are also animal lovers (and if you don't have any friends who love animals, bring it in because you clearly need a hug). No matter what the occasion, there are ways to satisfy the intense urge to shower your loved ones in stacks of gifts and do at least some good for the world in the process. Here are six great gift options that give back to animals, because if you're going to drain your bank account, don't you want to help some fluffballs in the process?
1. Beast & Buckle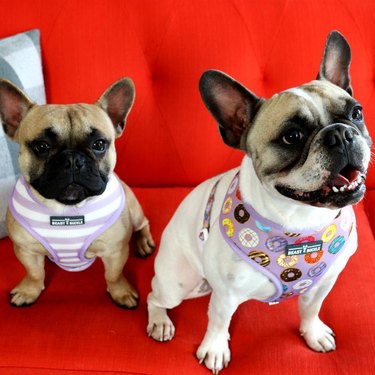 Beast & Buckle specializes in adorable, quirky, and unique leashes and harnesses. The company also has a sweet backstory: The founder, Stew, and his French Bulldog, Clark, have been inseparable since the day they met, and Clark helped Stew out of the darkest time of his life. That support fueled Stew's fire to start a brand that drives awareness about how dogs can help through depression, drive motivation, and inspire overall happiness in your life. As a result, Beast & Buckle is committed to supporting the great organizations that help dogs and humans lead great lives through its "10% Promise"—every year, the company donates 10% of profits to charities supporting animals.
2. Fragrant Jewels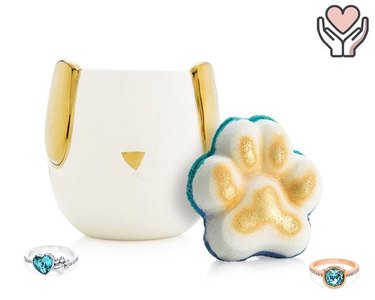 Fragrant Jewels makes a range of great gift options, including bath bombs, candles, and body scrubs. What makes them more special (and, honestly, kind of better) than a lot of your basic scented gift basket items, however, is that each product the company makes has a ring hidden inside—along with unique code to enter online for a chance to win yet another ring valued at as much as $10,000. As if the basic premise of what Fragrant Jewels offers weren't enticing enough, the company is also great at giving back to the furriest members of the planet.
A portion of the proceeds from every purchase of items from their Love Of Pets Collection, goes to benefit the Best Friends Animal Sanctuary. And, in case you're not familiar with Best Friends Animal Sanctuary, it's a truly stellar organization. It's the largest no-kill sanctuary in the nation, on a mission to provide a pawsome home for every four-legged pet.
3. Ocean & Co.
Every hour, an estimated 1.5 million pounds of trash are dumped in our oceans. Ocean & Co. recognizes this problem cannot be solved by ocean clean up efforts alone. As such, the company is dedicated to supporting research efforts and awareness campaigns to help fund a solution to the problem and to obliterate ocean pollution. With every purchase, Ocean & Co. makes a donation to organizations that are preventing ocean pollution through research, awareness and education. They have already raised thousands of dollars for the Karen Beasley Sea Turtle Hospital, The Lonely Whale, and Oceana.
4. Wild One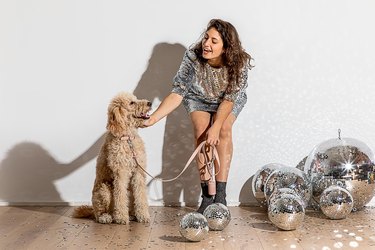 Wild One is a pet brand that makes beautifully-designed, functional dog essentials, from collars and leashes to carriers and bedding to toys and treats. The company's mission is simple: make pet products that look good and work well. The brand makes practical products ranging from beds, to walk kits (all easily-cleanable!), to single-ingredient treats in partnership with Sweetgreen, and more, and have earned praise from celebrities like Sofia Vergara, Shay Mitchell, and Arielle Charnas. The company also gives back to the pet community and has worked tirelessly with Badass Brooklyn Animal Rescue to help many dogs find forever families.
5. Operation ResCUTE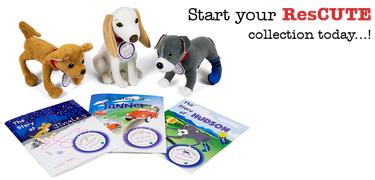 Operation ResCUTE's celebrity fans include Kristin Chenoweth, Joe Gatto from Impractical Jokers, and the team at Good Morning America. aResCUTE offers adorable plush animal toys and children's books that are a gift that gives twice. How? Well, not only are all of ResCUTE's toys and books based on true to life rescue dogs and their actual stories., but 100% of profits go directly to shelters to help them in their adoption efforts. Win-win? YES.
6. The Jaxon Dog bed from Sleepenvie
The Jaxon Dog Bed from Sleepenvie is top notch comfort for dogs, and comes in a variety of sizes. The bed is made from responsive foam and come with a washable cover that can be easily removed for cleaning. In addition to offering pet parents the peace of mind that comes with its 100-night trial, Sleepenvie also gives back to pets in need with every purchase. In buying a Sleepenvie dog bed, you are also giving a less fortunate animal the opportunity to have a safe, warm place to sleep because a portion of each bed purchased goes to People Animal Welfare Society (PAWS), a charitable organization that provides safe-haven for homeless, abused, and abandoned animals in our community. This amazing charity has a strict no-kill policy and never considers an animal to be un-adoptable. Their dedicated volunteers go the extra mile to find all animals, even those with special needs, safe and happy homes.