Cuteness may earn compensation through affiliate links in this article.
🚨 Sound the Savings Siren because we have savings on premium pet products to share. 🚨
1. Multipet Mr. Bill Plush Dog Toy — $4.21 (Save $7.78)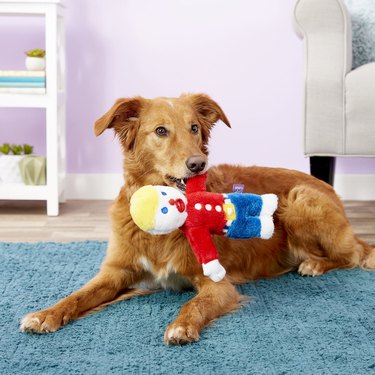 Great for both fetch and cuddles, the Mr. Bill Plush Dog Toy is inspired by an iconic Saturday Night Live skit.
Highlights of its design include reinforced stitching, an absence of plastic parts, and a built-in voice box that yells the character's hilarious catchphrase when squeezed. But the jokes don't end there because at savings of 58%, you'll be laughing all the way to the bank.
2. FurHaven Microvelvet Snuggery Gel Top Foam Dog & Cat Bed — $40.99 (Save $24.00)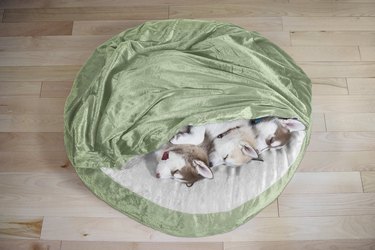 Half bed, half blanket, this clamshell-shaped foam pad is for dogs (and probably cats) who love to burrow under a layer or two.
Gel inserts and soft velvet fabrics combine to support achy joints and relieve pressure points while the cave-like construction coaxes sleepy pets in for extended dreamtime slumbers.
3. Necoichi Portable Stress Free Cat Cage and Litter Box Set — $44.99 (Save $18.00)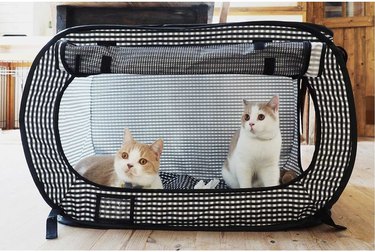 Sometimes you need a stash spot for your cats. Sometimes you need the Necoichi Portable Stress Free Cat Cage and Litter Box Set.
With a fleece mat, two mesh panels, and a foldable design that's a breeze to set up and break down, it's the answer for when you're traveling, guests are coming over, you have to move, or you otherwise just need to keep the kittehs safely confined for the collective good.
4. FURminator deShedding Edge Dog Brush — $28.99 for the small brush (Save $6.00)
Often imitated, but never duplicated, the FURminator deShedding Edge Brush remains a perennial fave among pet owners, some 97% of whom say they would recommend it friends and family.
5. Pure Clean Automatic Robot Vacuum Cleaner — $99.99 (Save $147.00)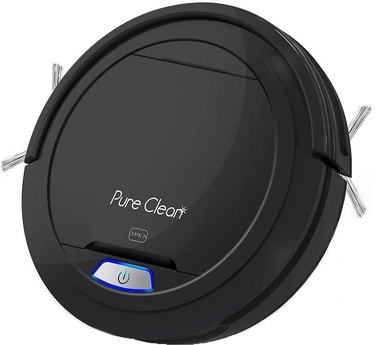 Ideal for hardwood, linoleum, tile and carpeted floors, the Pure Clean Automatic Robot Vacuum Cleaner cleans, sweeps and dusts loose pet hair and related debris that floats to the ground. Anti-fall stair sensors and protective bumper housing prevent mishaps while a rechargeable battery makes it easy to juice up.
6. Footed Pajamas Holiday Emoji Dog Fleece Pajamas — $9.87 (Save $20.12)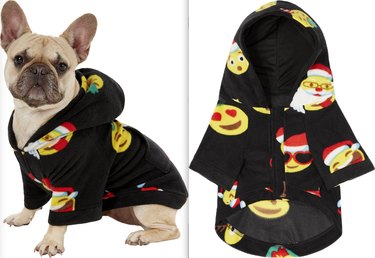 Like shopping for Halloween candy on November 1st, the best time to come up on Christmas pet decor and apparel is early in the New Year. Take, for example, these Holiday Emoji Dog Pajamas.
Made from microfiber polar fleece, they feature a convenient fuzzy fastener closure along the torso for a snug but comfy fit. And at savings of 67%, they are a heckin' must for chilly canines and pampered pups who are LOL (Living [extremely] Online Lives).
7. Frisco Dog All Weather Boots — $4.00 (Save $5.99
If you live in a cold climate, it's a good idea for your dog to have winter boots, and these Frisco Dog All Weather Boots are a steal at only $4.00. These boots are also great for the summer months, when pavement is hot on delicate dog toes.