As people around the world practice social distancing and other precautions, pet parents might be wondering what they need to do to care for their furry friends during this time. Here are five things all pet owners need to keep in mind during a national or global crisis.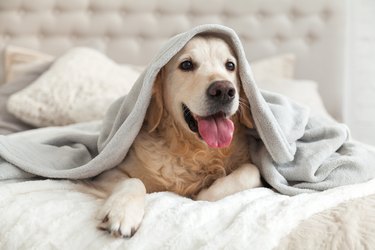 1. Don't wait until the last minute to order supplies
If you're like many pet parents, you buy a lot of the basics that your pets need on the internet. The good news is that during most crises, the United States Postal Service is still in operation, which means online shopping is still totally doable. The bad news? During a time of crisis, there's increased demand on all resources—and that includes online retailers.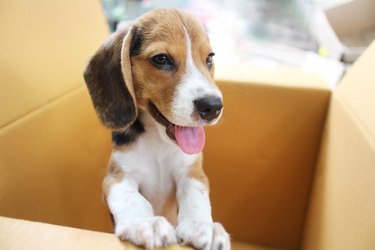 Chewy.com, for example, recently alerted customers with new purchases that, due to increased demand, they couldn't meet their usual two-shipping promise. This means that, if you're buying pet supplies (particularly essentials, like food) online, now isn't the time to procrastinate. Place your orders at least a few days earlier than you normally would to account for potential delays in shipping.
2. Check your disinfectants
While dealing with an illness specifically, it's vital that people everywhere take steps to clean and disinfect surfaces that could be contaminated with the virus. But, for pet owners especially, it's also vital to remember that not all disinfectants are created equally.
In a Facebook post, the Humane Society of Greater Nashua explained the dangers some common disinfectants pose for pets. Specifically, they note that many products ending in -sol (like Lysol, Pine Sol, etc.) contain a chemical called "phenol," which can cause liver damage in pets.
"Lysol gives off potentially volatile organic compounds in its vapor," the group wrote in its post. "Additionally, if your pet licks or ingests Lysol, it can cause serious chemical burns in the tongue or upper esophagus. Please be mindful as you disinfect your homes and keep the health of your animal companions in mind too. If you must use these products, wipe down surfaces with water after disinfecting to remove residue from the surface before your pet comes in to contact with it."
3. Have a backup plan in place
In the case of a global virus, pet owners should plan ahead and talk to a trusted friend or relative who would be available to temporarily petsit if they contract the virus. Similarly, you should always have a backup plan in place for things like natural disasters or any event that would render you unable to care for your pet. It's always a good idea to have a trusted person who could petsit in an emergency.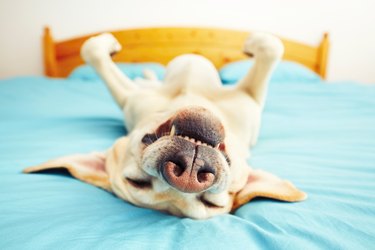 The ASPCA recommends creating a "pet dossier" — basically, a document that outlines everything a temporary caregiver would need to know about your pet. This will help your designated petsitter if any questions about your pet's care arise and should include things like "habits, food preferences, medical conditions and medications taken, veterinarian contact information, and any behavioral tendencies."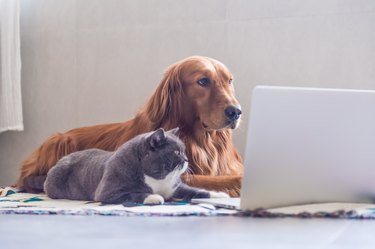 5. Make sure your pet is up to date on their vaccines
The Humane Society recommends that pet owners check their pets' records and try to get in now to see a vet if the animal is due (or, worse, overdue) for any routine vaccines. Once pets are up to date on their shots, the Humane Society recommends making sure hard copies of their vaccination records are on hand in case of unexpected travel or boarding.