Got a new furry friend who is ready and rearing to take you back to the future? Start up the DeLorean and try these futuristic dog names on for size.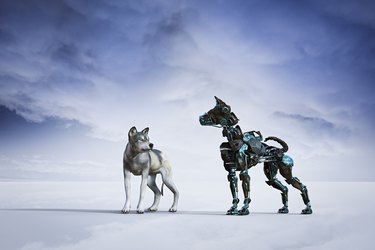 Futuristic names for male dogs
Ajax
Ash
Asteroid
Astro
Blaze
Boom
Byte
Chewie
Cisco
Clarus
Clone
Codec
Comet
Cookie
Cosmo
Cupertino
Cyber
Daido
Digit
Drayk
Droid
Dug
Eon
Fang
Fio
Gates
Gizmo
Glitch
Gravitas
Gravity
Hologram
Hubble
Ion
Jet
Jetson
K-10
Kernal
Link
Linux
Mars
Martian
Matrix
Nano
Net
Network
Neutron
Odo
Oracle
Orbit
Ork
Pascal
Pax
Paz
Photon
Pixel
Pluto
Qyk
Sirius
Solar
Sonic
Spacey
Spark
Spock
Sputnik
Strav
Titan
Vector
Widget
Wifi
Yoda
Zip
Zippy
Zoro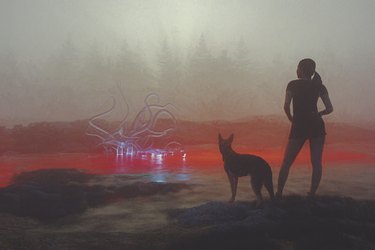 Futuristic names for female dogs
Astrid
Beam
Beta
Bit
Cloud
Dasha
Data
Delta
Dream
Dust
Echo
Ether
Galaxy
Greta
Java
Lava
Luna
Moonbeam
Nebula
Omni
Onyx
Shadow
Siri
Stormy
Tesla
Ultra
Zara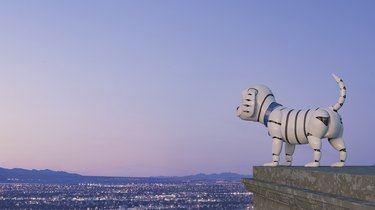 Do you need more inspiration for your new pet's name?
Pets are like our children. We love them, care for them, and we get to dress them up in adorable outfits so it's extra important that we take time to find the perfect pet name that reflects their personality and potential. Because settling on a name for your new pet can be hard and emotionally wrenching (oh the indecision!), we've gathered nine pet-naming techniques to find the perfect fit, as well as assembled a handful of our most beloved lists of pet names below!