Mistakes were made, regrets were (occasionally) had.
1. "Banjo automatically puts himself in time out when he gets caught doing something naughty (like eating our second laptop charger 😂). #guiltydogchallenge"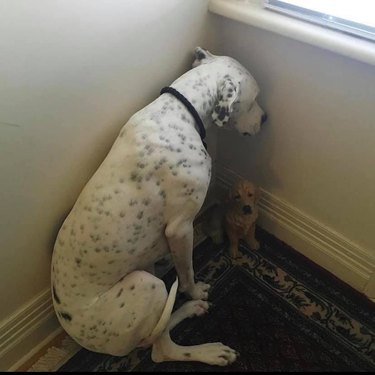 2. "My husband and I had to quarantine for 2 weeks after he got back from deployment.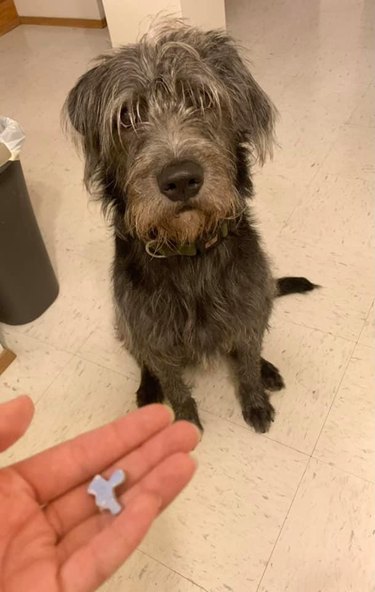 We spent AT LEAST one week non-stop working on this puzzle he got for our anniversary.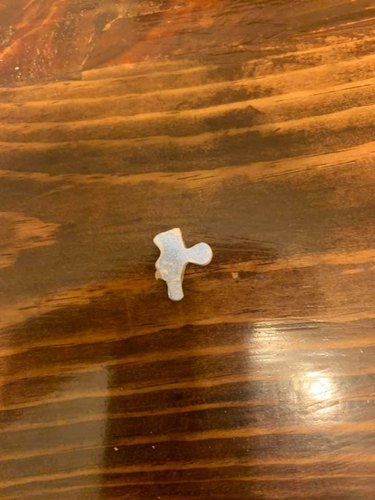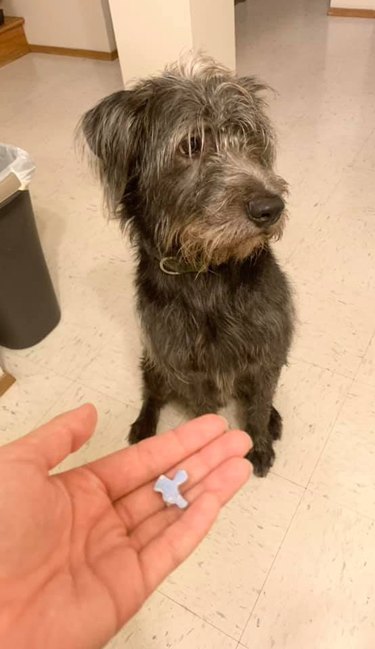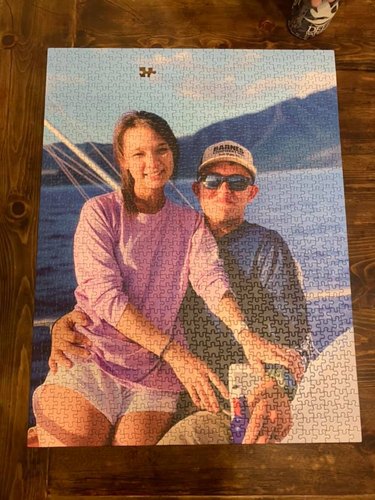 3. "Billie getting her a** chewed after eating some cat poop 🤮 #guiltydogchallenge"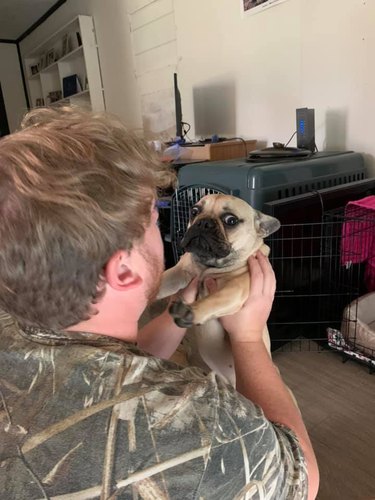 4. "That's a bagel. We didn't even know we had bagels. #guiltydogchallenge"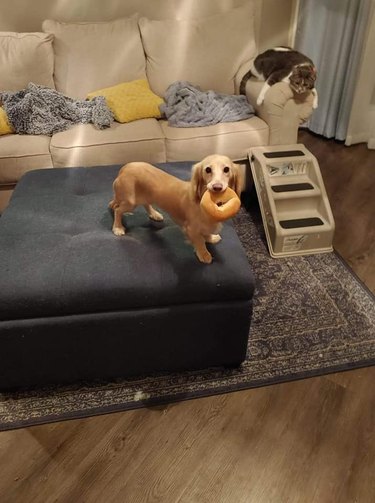 5. "Yea that plant. The plant I waited years to buy because it was too expensive. The plant that I put in the Uhaul up front with me so that it wouldn't get ruined in the move. The plant that was on the end TABLE minding its own business. But, it's been over a year now and I got a new one and we have grown from this. #guiltydogchallenge"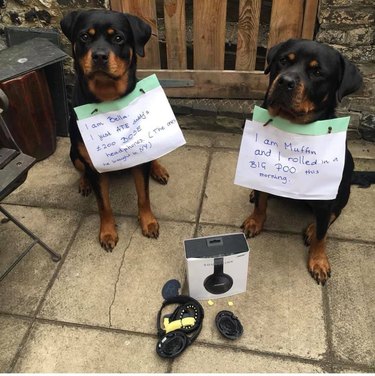 "I am Bella. I just ate Daddy's $200 BOSE headphones. I am Muffin and I rolled in a BIG POO this morning. #guiltydogchallenge"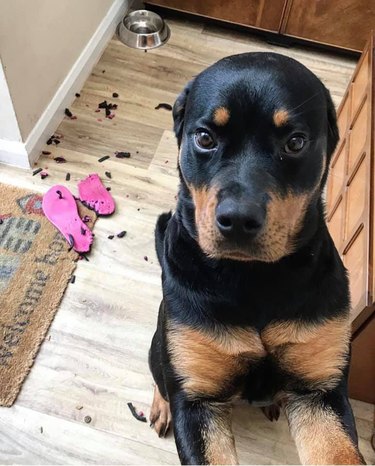 Those insoles never stood a chance.
7. "Hurricane-level chaos here in the living room, but it's hard to be mad at that face. #guiltydogchallenge"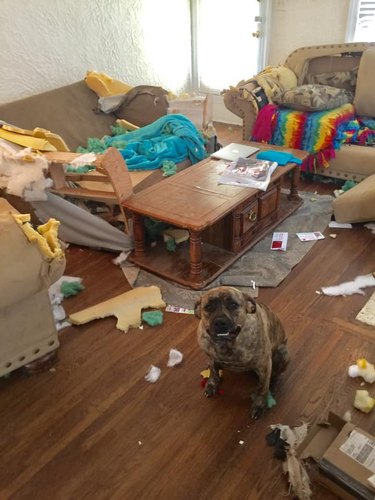 8. "Mokey says 'Let this be a warning to all who decorate before Thanksgiving.'"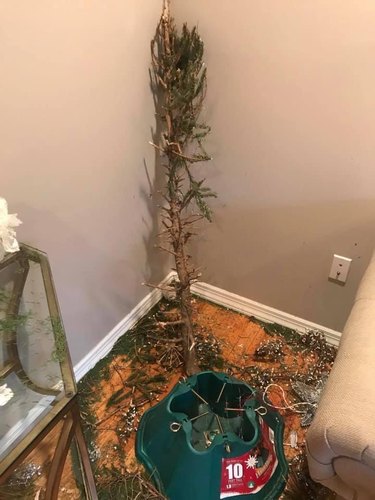 "Note, this was 3 years ago and Mokey was not injured. The tree, [a] different story😬😬 #guiltydogchallenge"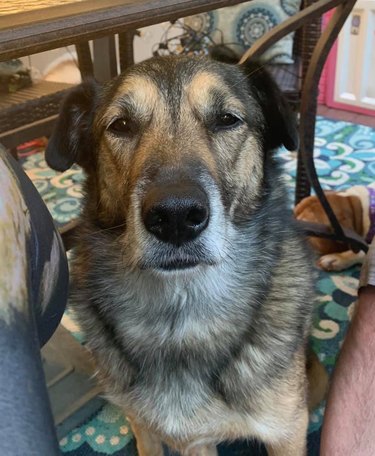 That's the face of a stone cold tree killer.
9. "This was a great conversation with the insurance company. #guiltdogchallenge"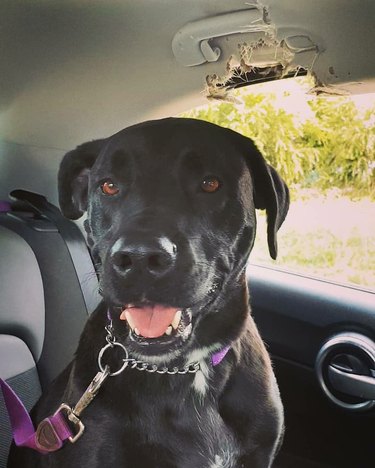 "Me: 'So... my dog ate the roof of my car... am I covered for that?'
Poor customer service officer: complete confused silence 'err... I'm going to have to ask my supervisor...'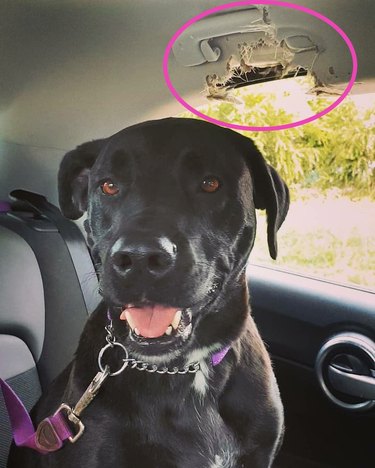 The repairer who replaced the roof lining said she was about 2 inches from the side airbag...."
10. "Y'all, let me tell you about Margeaux...she lives in a world of not giving a single [heck]. Has had zero regrets about eating an entire tub of butter, literally entire, I bought it the day before🙄. Guilt has no home with this one. #guiltydogchallenge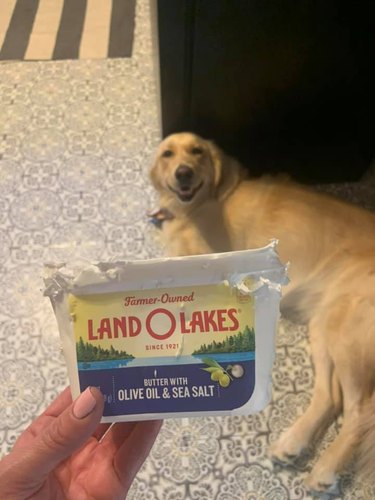 "Editing to add she was fine. This was 4 months ago. Her bowels were fine. Stomach of steel."
11. "Had kept some dragon fruit for myself. She claims innocence. Asking me what proof i have on her.😏 #guiltydogchallenge"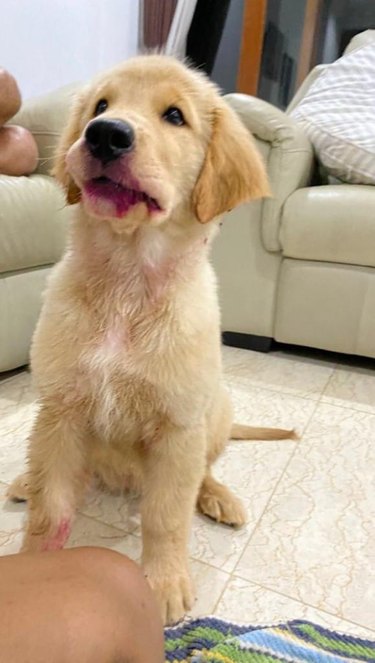 12 "Thanks, Harper. #guiltydogchallenge"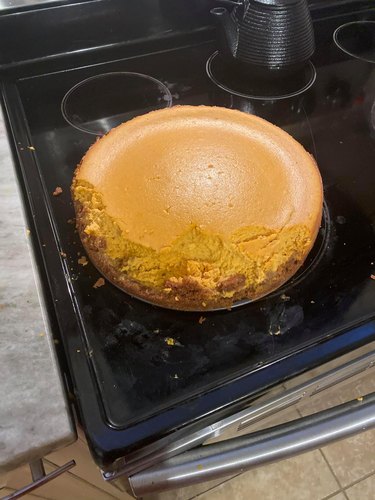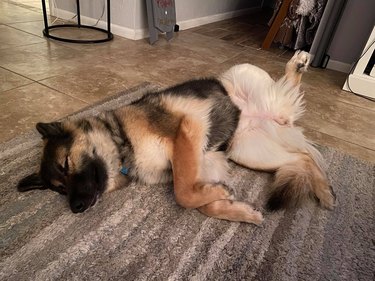 13. "It was a group effort (I have 4 dogs total) but it was Mr. Bean who I found sleeping inside when I got home. #guiltydogchallenge"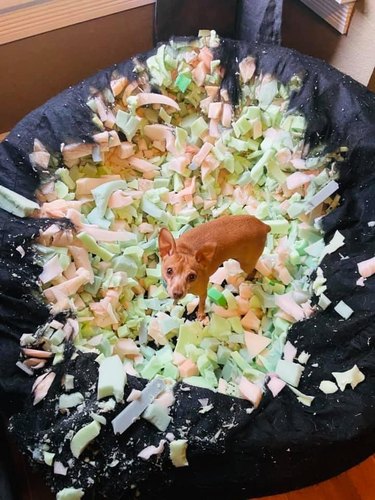 14. "One morning I woke up to find my husky like this. I thought she had killed something outside, but I was relieved to learn it was only RED lipstick — smeared all over the carpet with zero regret. She's lucky she's cute 🤣 #guiltydogchallenge"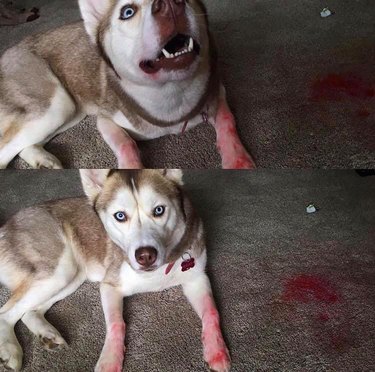 15. "This was the cake for my parents' 50th anniversary party a couple years ago. The cake had been delivered not 5 minutes before this and I had just set it on the table and stepped into the kitchen. Then Lola found it.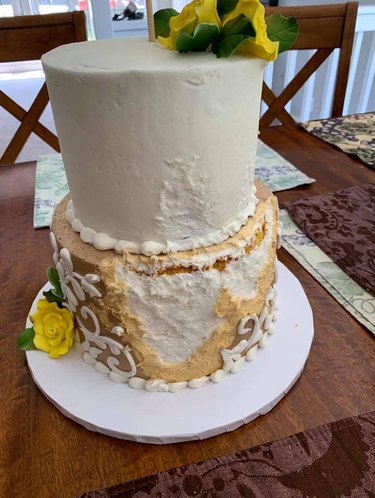 We all had had a good laugh about it and we ate the unlicked side of the cake. #guiltydogchallenge"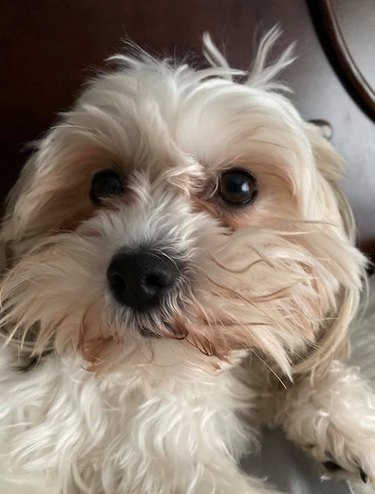 The bottom line: Even good boys and good girls break bad from time to time.
​Has your pup done a big destroy? Were they unrepentant or remorseful? Tell us about it in the comments below! To see more of the #guiltydogchallenge, wag on over to Facebook.​