Watermelon is so tasty. Naturally, dogs would also enjoy eating them on a warm spring or summer day!
1. This cutie is one in a melon!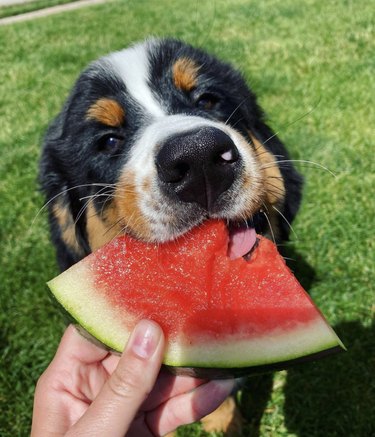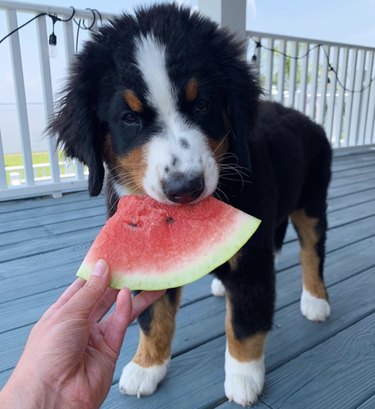 3. Hey, you're in my way.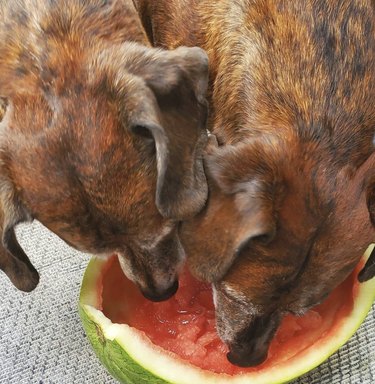 4. Is this gonna make me pee?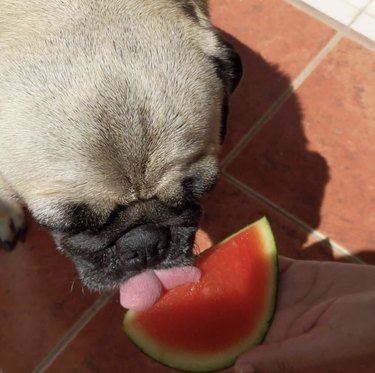 5. Hmm, interesting new treat.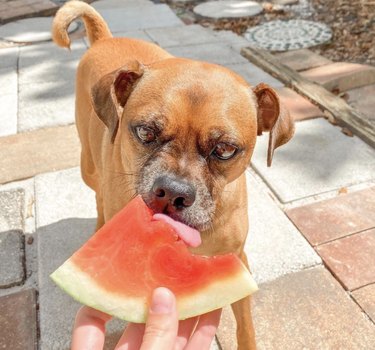 6. This is a very efficient way to eat watermelon. I think.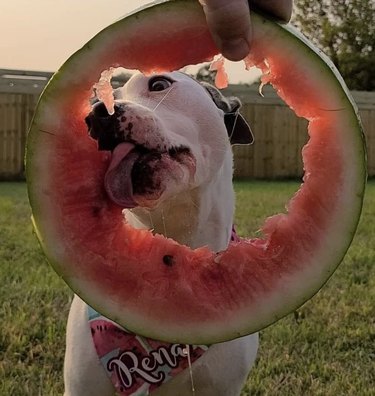 7. Watermelon means it's officially summer, right?
9. Sweet, but not too sweet. Also, boop.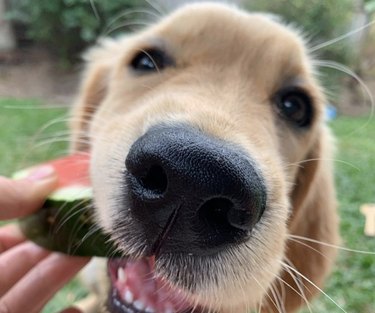 10. My ears are getting wet.
11. So tasty. Give me more.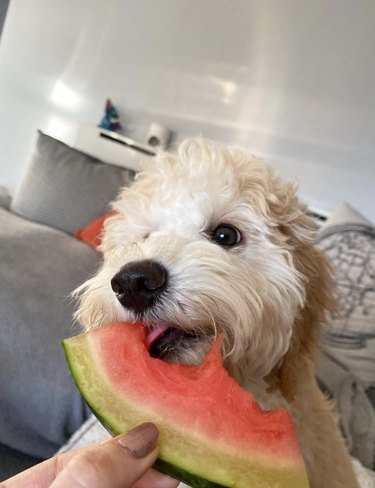 12. I still prefer bacon, but this is nice too.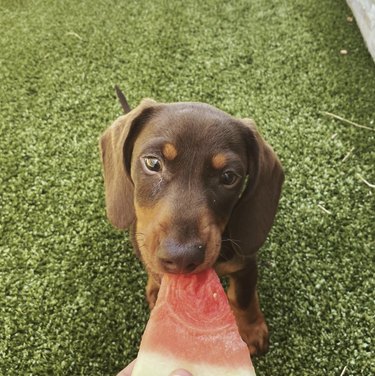 13. Wait, I'm almost done.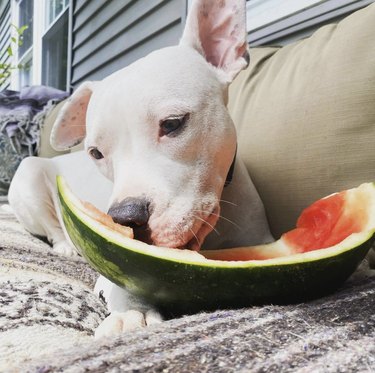 14. Yup, this is the good life.
15. Who you think you're foolin'?