How much do dogs love pizza? Let us count the ways! Of course pepperoni comes out as the clear favorite, but there's a Margherita or two thrown in for good measure.
1. Pizza in the morning, pizza in the evening, pizza at suppertime!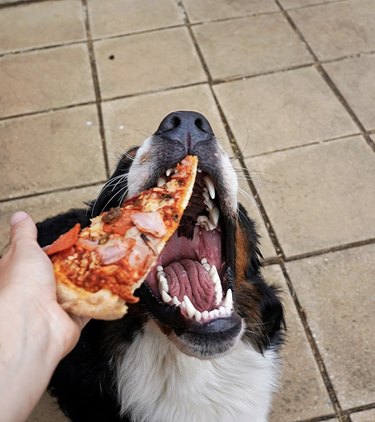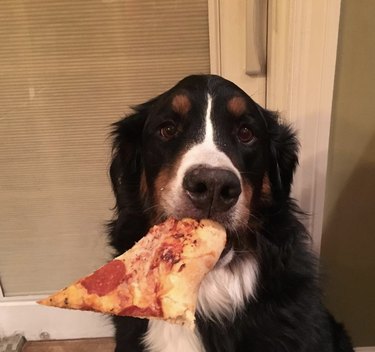 3. It's not that I don't love kibble; I just love pizza more.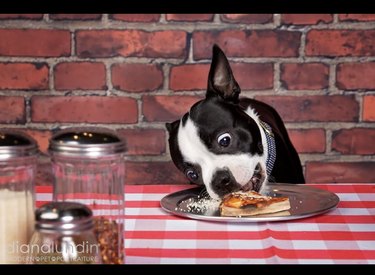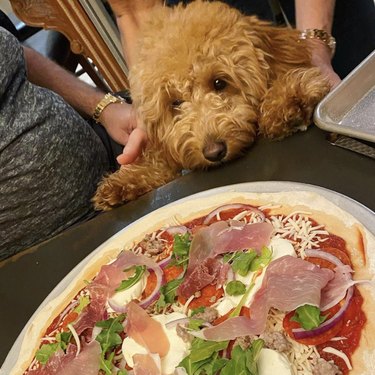 5. I ate all the cheese and pepperoni first.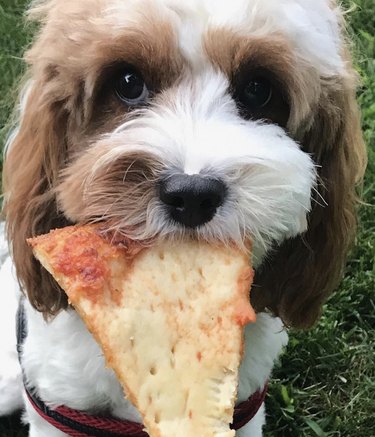 7. I'll eat pizza any place, anytime.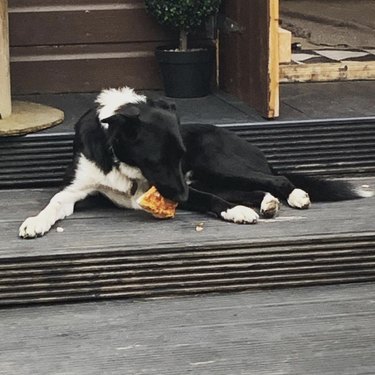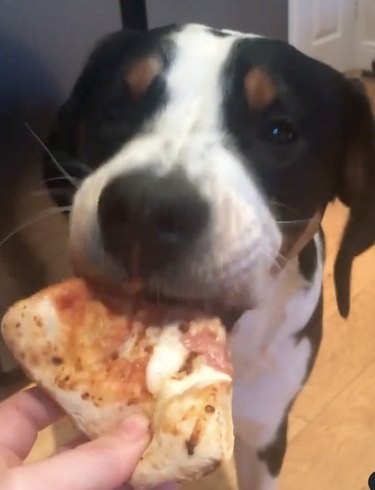 9. This is yummier than I thought!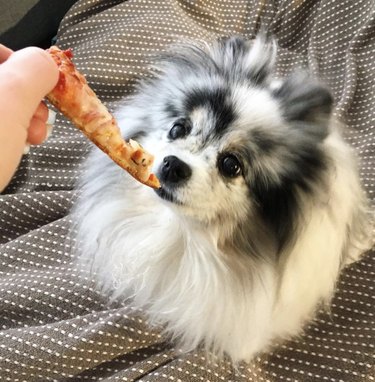 10. Not sure I want pizza without pepperoni.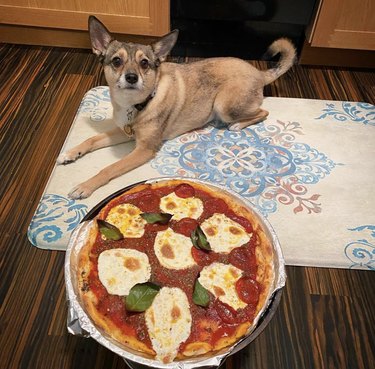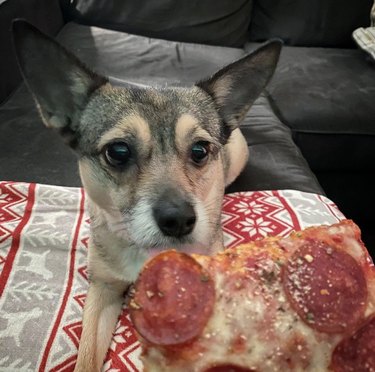 12. I've gone cross eyed with hunger.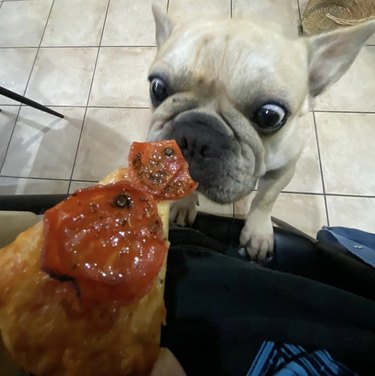 13. I dress up appropriately to eat pizza.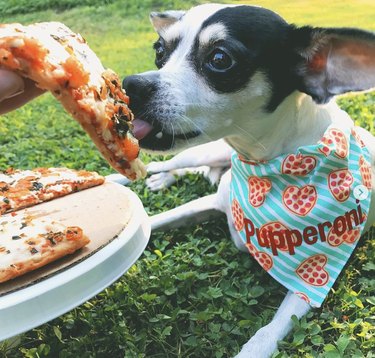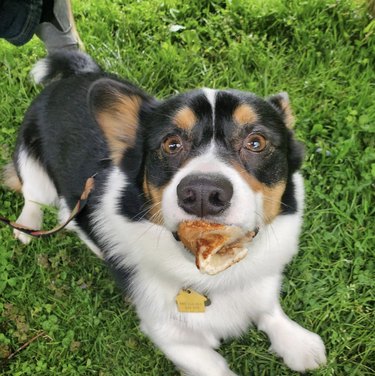 15. Are you sure this is real pizza???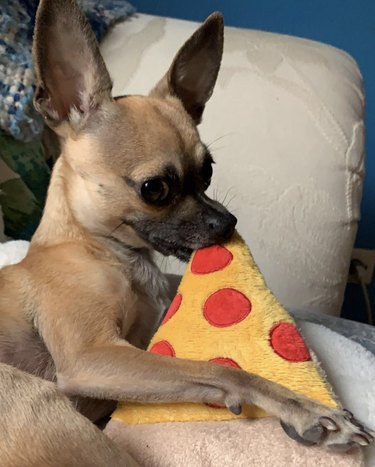 16. Birthday pizza beats birthday cake.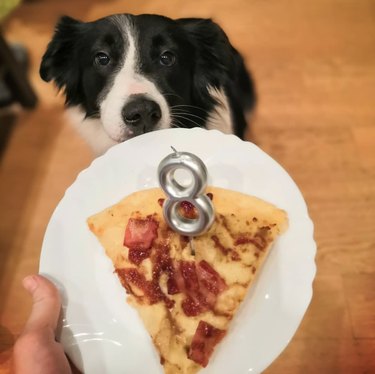 17. Nothing like enjoying a slice at a restaurant.