For a truly heartwarming tale of a dog and his boy, check out Reagan the labradoodle and his best friend, 3-year-old foster child, dubbed "Little Buddy." Reagan's Instagram has over 150,000 followers, making the duo pretty famous, and while the photos are fantastic, it is their story that really tugs on the heartstrings.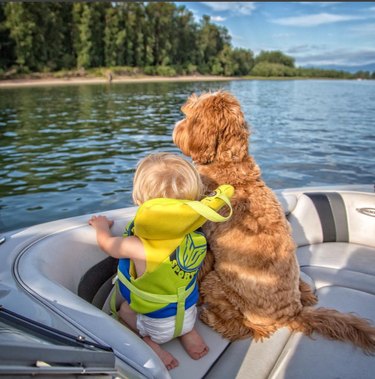 Reagan's human parents, Sandi and Eric Swiridoff, adopted him when he was only eight weeks old. While his friendly personality and puppy antics were endearing from the start, it was when he met their foster grandson that he truly blossomed.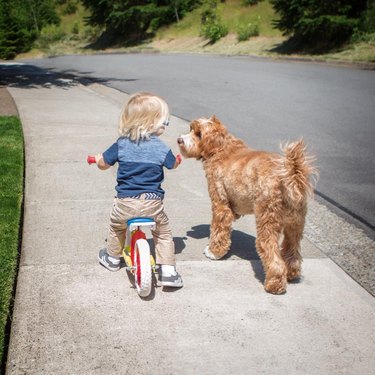 Together, the pair are unstoppable. In a recently aired segment on NBC, Swiridoff describes their connection as "an instant bond" and that they "loved each other from day one."
"The touching, true story off Reagan and Little Buddy needed to be told. I couldn't keep all the adorableness to myself," Swiridoff said in an interview.
Reagan and Little Buddy do everything together from bath time, to playing in the park, to having breakfast and taking naps. The two are often photographed wearing the same outfits.
The photogenic friends' success gave Swiridoff the idea to take their popularity and create first a calendar and now a book, scheduled to be published in 2017. The proceeds for the calendar went towards helping foster children through the Fulhart Foundation and their foster parents through Foster Parents Night Out.
Just like the calendars, the proceeds from the book will also go toward helping foster children. For more information, visit Regandoodle.com.