Planning the perfect Valentine's Day isn't easy, especially when you factor in all the ways your animal friends might interfere. Here are some warning signs and scenarios to look out for.
1. Remember that cute teddy bear? Hope you bought an extra!
2. If you're planning a romantic proposal in the woods, maybe leave the dog at home (press play to watch).
3. A trip to the vet is a surefire way to make a memorable Valentine's Day.
4. If you've got a cat, it doesn't matter where you put the bouquet. They will find a way to knock it over.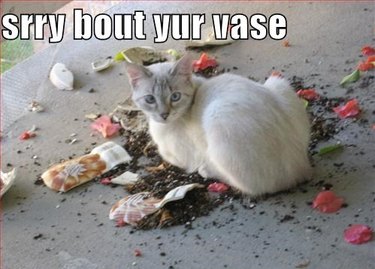 5. Make sure the dog doesn't form an emotional bond with the fancy lobster dinner.
6. This little pup just wants to help.
7. Maybe those were sub-par roses. Did you think of that? Hmm?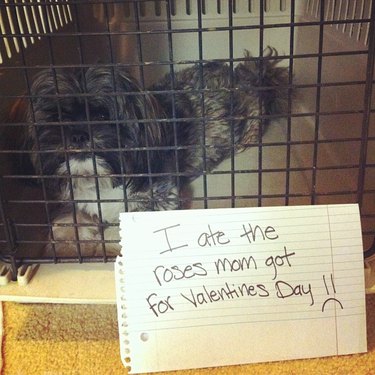 8. Nothing kills the mood like a cat with a judge-y face.
9. Who doesn't love a romantic carriage ride? The horses, apparently.
10. Maybe the solution is to let your kitty participate in the V-Day festivities.
"Because ​urine​ my heart" -- this cat
11. Just make sure the cat doesn't steal the show.