Your canine companion is an important part of your family, so don't forget to include some considerations for him when designing your living spaces. With a few simple steps, you can create a home that is both stylish and functional for you and your pooch. Discover how to create a pup-friendly home interior with these "dogification" tips.
Stick to Solid Flooring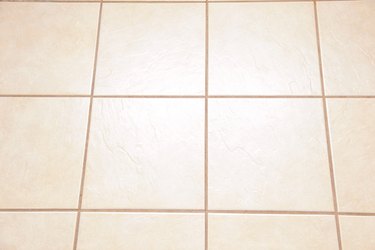 Carpet is a magnet for dog hair and stinky odors, making it hard to keep clean. Forego it in favor of wood, tile or stone flooring which you can mop regularly.
Keep Your Furniture Under Cover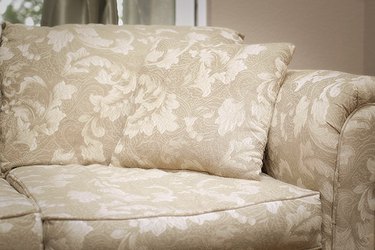 Even a well-trained pup may use your comfy couch as a snoozing spot. Washable furniture covers made from stain-resistant fabrics are easy to clean and keep your furniture free of dog hair and dirt.
Color-Coordinate Your Dog and Design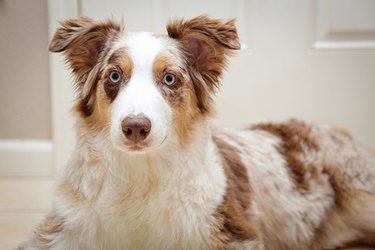 Even with regular brushing, there's no way to stop your pup from shedding. Camouflage the hair he sheds around your home by choosing furniture covers, area rugs and paint in colors similar to those found in your dog's coat.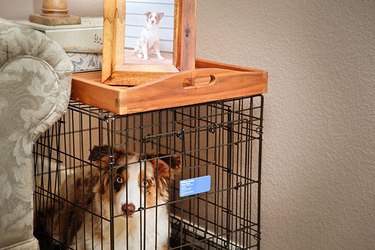 Incorporate your canine's crate into your design, tucking it inconspicuously under a table. You can also purchase crates that look and function just like furniture, saving you the cost of a new coffee or side table.
Provide a Bed for Your Pooch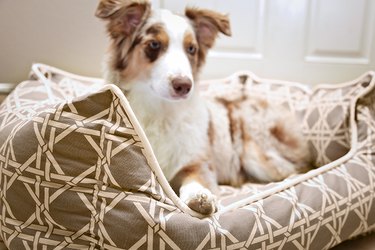 Give your dog his very own bed, covered in a durable fabric that coordinates in both style and color with the rest of your furniture. Here, he can take a nap whenever he wants and stay off of your sofa in the process.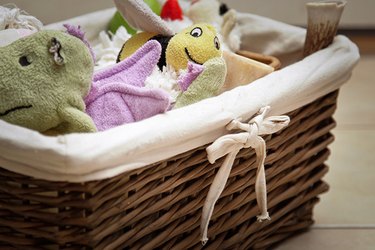 A decorative, open basket provides a chic way to store all of your pooch's toys while still allowing him to get to them and play whenever he likes. You can even train him to retrieve and put back his toys on command.
Setup a Stylish Dining Spot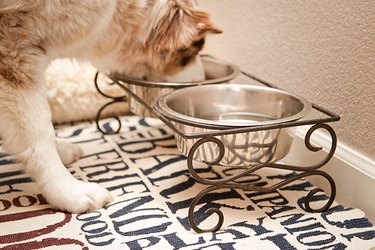 Create a space with a cute placemat and dishes where you can feed your four-legged friend. Keep some food nearby in a decorative container to refill your dog's dish as needed.
Paint the Space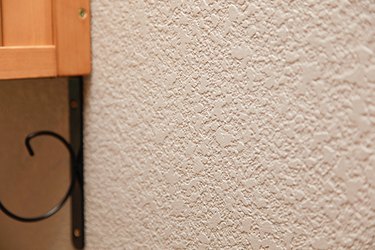 Use nontoxic, dog-friendly washable satin paint to add color to your space. The surface is easy to clean so you can quickly wipe errant paw prints away with a damp cloth.
Get Hooked Up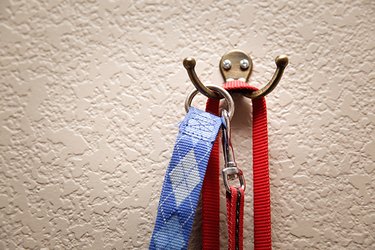 Install some hooks to hang leashes, harnesses and canine clothing from, keeping them ready for a walk or some playtime outdoors.
Keep Accessories Safe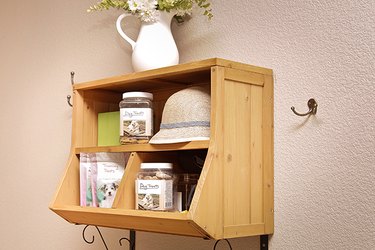 Knick-knacks and other breakables add a unique touch to your home, but can easily end up broken or worse yet, eaten by a curious canine. Place these items behind glass cabinet doors or up on shelves that your dog can't reach.
Always check with your veterinarian before changing your pet's diet, medication, or physical activity routines. This information is not a substitute for a vet's opinion.