Real-life animals are cute and stuffed animals are cute, but real-life animals that LOOK like stuffed animals? That's almost too much cute to handle!
So, you know, if you have some kind of medical condition where extreme amounts of cuteness could be harmful to your health, it's probably best to stop reading right now, because below are 15 animals that look like literal stuffed animals come to life.
1. Baby alpacas are the cuddly animal you never realized you desperately needed to put on PJs and cuddle with.
2. If his tongue weren't out, we wouldn't even be sure he was real.
3. The way this guy is plopped on his mom's exercise machine, he legitimately looks like he has no bones.
4. Ditto this guy, who is just hanging in his human friend's arms like he's not actually real.
5. Maybe it's the frozen-in-shock eyes or the very pronounced, almost-plasticy whiskers, but this cat looks 100% like a toy.
6. Nope, that's not a floppy toy that a child left on the back of the couch. It's a living, breathing actual dog.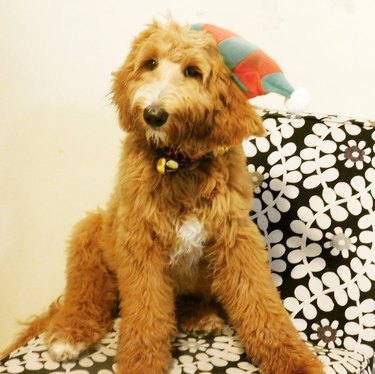 7. We know this looks like a stuffed animal your grandma would have given you in 1993, but it's actually a dog that is actually alive.
8. Don't worry: This cat chose to lie down. It did not fall over because it is a stuffed, fake thing that has no balance.
9. This baby panda looks like it should have a Ty tag attached to its ear.
10. Is this tiny Husky looking intently at something across the room or is he just inanimate?
11. Nope, this did not get lost from an Easter basket, because it's a live animal.
12. Usually only toy animals smile that big, but this is a real baby lamb.
13. So floppy, but so real.
14. Don't let the silly outfit and awkward standing position fool you: This is also a real animal.
15. And of course, we have to include the internet's most famous animal-that-looks-like-a-stuffed-animal: Boo (and Buddy, who also looks very stuffed animal-esque).