We are proud to present the funniest piggies IN THE WHOLE ENTIRE WORLD!
1. 1000% believes she's a boxer.
2. "Are u throwing away? I will dispose for u. Om nom nom nom."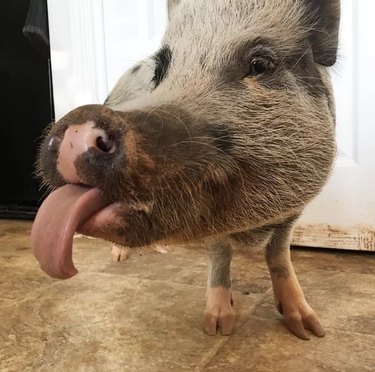 5. Looking sick in them shades, bro.
10. Pretty sure everything's funny to this dude.
11. "Bahaha, Chrissy. They got your name wrong again."
12. It was all fun and games for Mr. Oinky 'til they tried to milk him.
13. "Thank u. Wash old mud, gud idea. Ready now roll in fresh mud!"