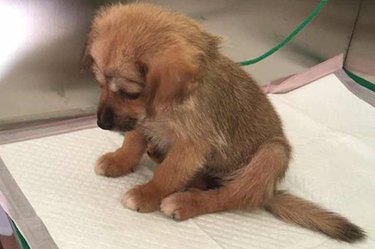 Mia is a skinny, shaved little puppy who is healing after being rescued from a Chinese slaughterhouse three months ago.
Rescuers say she suffered from CCV and worms, endured a stomach operation, and was shaved due to a pervasive of skin fungus.
Despite all of these challenges, this happy girl's smiles will melt your heart.
Mia was saved by Emily Bobo Parker, a British expatriate who runs a slaughterhouse animal rescue in Harbin, China.
"She has been through more than any dog should ever have to endure," wrote Parker in an Imgur post. "Mia is just one of the dogs we rescued, we have now rescued over 80."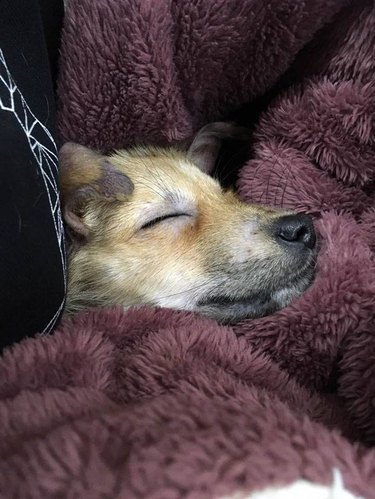 Parker's organization, Slaughterhouse Survivors Harbin, claims to raise money to rescue animals like Mia, who may become victims of the dog-meat trade in China.
"Every dog deserves a full belly, a warm bed to sleep on, and unconditional love," posted Parker on her GoFundMe campaign.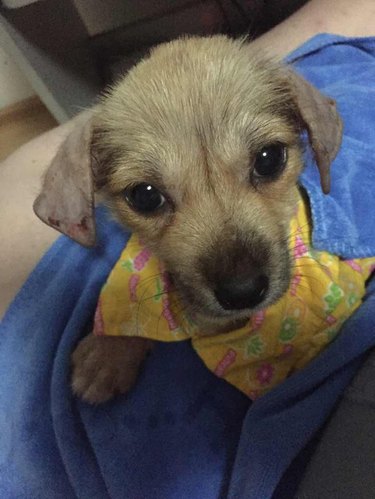 Mia always looks stylish in warm coats because it's so dang cold in Harbin, China.