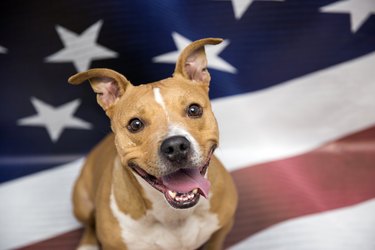 This summer, Best Friends Animal Society, one of the nation's largest animal-welfare organizations, needs your help to find homes for 10,000 shelter pets across the U.S. in 10 days. If you're looking to adopt your next best friend, you can take advantage of free adoptions from Best Friends or one of the more than 270 participating Network Partner rescue groups across the country. Check out Save Them All starting June 25 to find a participating group near you.
Best Friends is dedicated to saving pets from being killed in shelters.
Best Friends Animal Society is a nonprofit organization committed to saving pets from being killed in shelters. Back in the 1980s, approximately 17 million dogs and cats were dying in animal shelters every year, and thanks to the work of caring people like Best Friends, that number is down to 1.5 million. While the number of deaths still seems large, it's a huge improvement from the kill rates in U.S. shelters 30 years ago, and Best Friends continues to advance its mission of ending the killings of dogs and cats completely by 2025.
Best Friends works tirelessly to "Save Them All™" because they believe every animal deserves a happy, healthy life — and that all of us deserve adorable animal companions to share our joys with.
This summer, Best Friends and their partnering shelters and rescues need your help to save 10,000 shelter pets in 10 days.
Each year around the 4th of July, more pets go missing than any other time of the year. Terrified and confused by loud, bright fireworks, many pets run away seeking safety. Of those, only about 14 percent of pets are returned to their owners.
In light of these sobering statistics, Best Friends and their partnering shelters and rescues want to find homes for 10,000 pets from June 25th to July 4th. So if you've been considering adopting a pet, your commitment during these 10 days will have a greater impact.
"By adopting you're saving two lives - the pet you take home and the pet that now has a space at the shelter. Everyone's a winner when you adopt a pet," explained Chief Executive Officer of Best Friends, Julie Castle.
In order to find 10,000 adoptable pets a forever home, Best Friends and many of their partners are offering adoption with the fees waived to encourage more people to take home the perfect new furry family member.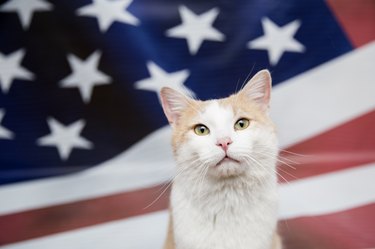 Join thousands of generous donors who are helping shelter animals through Best Friends' Pay It Forward campaign.
If it's not the right time for you to bring home a new dog or cat, then consider a financial gift that will help incentivize someone else to adopt. "If you get excited when a stranger pays for your coffee," Castle said, "imagine the joy you'll bring to someone who is ready to adopt their next best friend and finds out the adoption fee has been covered."
Best Friends hopes you'll become a donor and support their adoption fee waivers to help Save Them All. Just a $25 donation can cover the cost of an adoption fee for one lucky pup or kitty. You can read more about the program and make a donation here.
How to decide if this summer is the right time to adopt.
Pets make an amazing addition to any family, but they do require a lot of time and attention. So before you adopt a pet, consider the responsibility you're taking on. Here are a few things to consider:
Cost — Caring for a pet is expensive. Food, pet supplies, and trips to the veterinarian all cost money. Talk to a friend who owns pets or a staff person at a shelter or rescue to get a clearer picture of the financial obligations that having a pet requires.
Responsibility — No matter what type of pet you get, our four-legged friends all require daily care and feeding that includes picking up poop, regular exercise, and occasionally cleaning up vomit and other gross things. Make sure you're prepared for both the responsibility and the commitment that a new family member calls for.
Lifestyle — If your job takes you away from home frequently, going out of town isn't as easy with a pet! Think about how you would take care of your pet when you want a weekend (or longer) away. Would you board them? Do you have a friend or family member who could watch them? Similarly, if you have a long daily commute, will you be able to give a new pet the care and attention they need? Having a game plan before you bring home a pet will help make the lifestyle adjustment easier.
However, while you're considering all the very real responsibilities of pet ownership, remember, too, that having a pet is wonderfully rewarding. For your money and hard work, you'll get back snuggles, love, and companionship a million times over.
What you'll need to adopt a pet this summer.
Rules and adoption processes vary by shelter, but here are some things to prepare for when you want to adopt.
Identification — Most shelters require some form of identification. Shelters keep records of who adopted what pet, so you'll need to be able to prove that you are who you say you are.

Money — You'll usually have to pay an adoption fee for a new pet. The fees vary greatly by shelter, but it's almost always cheaper to save a shelter animal than it is to purchase a pet from a pet store. Of course, if you adopt a pet from Best Friends or one of their partners during the Save Them All™ summer, your adoption fee will be waived.
A good home — Not all, but many shelters want to make sure that you have a good home to bring your animal into. Many will schedule a home visit to ensure your environment will suit a pet.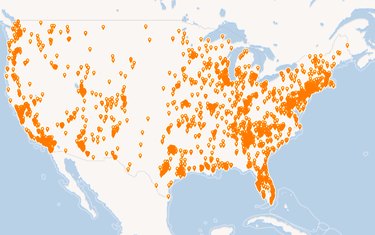 Where can you adopt a pet this summer?
Luckily, Best Friends has a vast and amazing network of partner shelters and adoption centers, so there's a pretty good chance that you'll find one near you. The Best Friends flagship locations can be found in Utah, Los Angeles, Atlanta, and New York, but every state has a partner that might have your new pet waiting for you.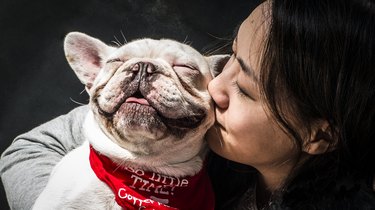 How do you know what pet is best for you?
There are so many adorable, lovable pets. How do you choose between them all? The best way is by evaluating your lifestyle and what you have to offer.
According to Best Friends, "Each type of pet is different in terms of care, feeding, behavior, cost, housing and demands on your time. If you know what you're getting into, you'll be more likely to have a happy animal, a good relationship with your pet, and an easier time dealing with any challenges that might arise."
Pets can be messy — How much mess are you able to deal with? Cats need their litter boxes cleaned, while dogs need to be taken outside and have their poop picked up. Both dogs and cats may also leave hair all over that needs to be cleaned, and occasionally they might get into things that cause a bit of a mess.

Pets need space — Big pets need lots of room to run around, and so do smaller pets (but maybe not quite as much). The amount of space you have in your home should be a determining factor in deciding which animal is right for you.
Pets need attention — Animals need our love, and we need theirs. You'll need to devote a good portion of every day to providing them with your time and affection. So think about how much time you're able to give to a new pet when you decide which adorable cat or dog to adopt.
Pets need exercise — While of course, cats need some exercise, dogs typically need more. So think about whether you want an active pet or not.
When you find the right pet, you'll probably know — Once you think of all the practicalities through, let your heart guide you.
Not everyone is the right match for a dog or cat. Some people may be better suited to a more exotic pet. Best Friends' guide to choosing a pet is a helpful tool for potential pet parents .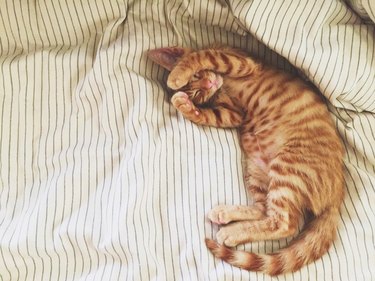 How to prepare your home your new pet.
The day you bring your new pet home will be an amazing day for both you and your newly-adopted pet, but it will likely also be a chaotic one. To make things easier, prepare for your new family member in advance.
A clean house — Animals like to get into everything, so things will go more smoothly if you limit their options by making sure your house is clean and nothing dangerous or potentially messy is accessible to a curious pet.
Food and water bowls — Make sure your house is stocked with healthy food, treats, and food and water bowls made from non-toxic materials.

A bed — Help your new four-legged friend feel welcome by giving them a place of their own to hunker down in and have a snuggle.
Toys and distractions — When your pet gets to your new home, they might want to explore by chewing, scratching, or otherwise damaging your things. Many pets are less likely to make a mess of your possessions if you give them something more palatable like a toy, a chew, or a scratching post as soon as they arrive.
A leash and harness if you're getting a dog — Almost as soon as you bring your pup home, you'll want to take them out on a walk. Make sure you have the leash and harness.
Find a veterinarian you trust — Don't wait for your pet to get sick to decide where to take them for care. Do some research early to identify a vet you trust before you actually need one. Make sure to share your new snuggle buddy with #SaveThemAll.
We can't wait to see your new furry family member!