Cheeky Amazon reviews have been elevated to their own meme status over the last couple of years, so it's not really a surprise that keyboard comedians on the internet would bend the format around other things.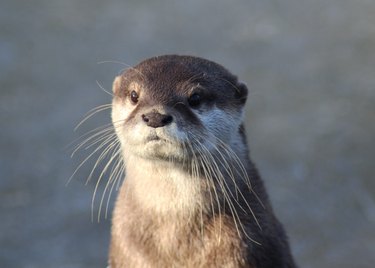 We just didn't think it would be animals, nor did we think they would be so ridiculously funny.
But thanks in part to the social media teams at a broad assortment of zoos, aquariums, and museums, Twitter has been host to a viral hashtag, #rateaspecies, doing just that.
Patient zero came innocently enough from the Oregon Zoo, which critiqued this river otter like it was a hot new smart phone or must-have pair of jeans:
"⭐️⭐️⭐️⭐️ FIRST IMPRESSIONS Overall very good first impressions. Sturdy built, totally winter-ready and waterproof. Only comes in brown but that's actually a plus for me."
Similar appraisals soon followed for an owl and a what one commenter dubbed a "water squirrel".
"⭐️⭐️⭐️⭐️ YOU WONT BE DISAPPOINTED This stylish little unit is amazing. Sound quality A+. No distortion at full volume but bass is a little weak. Top rotates which is a plus. #rateaspecies"
"⭐️⭐️⭐️⭐️ SO MUCH FUN Cuts through the water like butter. Not great for white water but perfect for lakes, ponds, etc. Set-up is easy and it won't flip. Variable speed. No mount for GoPro."
Because the social web is nothing if not social, other likeminded animal orgs and conservation groups quickly started piggybacking on the trend.
"⭐️⭐️⭐️⭐️ A TOUR DE FORCE Simply superlative. Disruptive design. Inspired mechanical engineering. Invented its own niche with seamless software/hardware integration. Absolute head-turner and conversation starter. Sorry, no headphone jack: the future is here."
"⭐️⭐️⭐️⭐️ PRAYING THEY KEEP MAKING THESE As seen on @Oatmeal. Full set is the ultimate seafood multi-tool: tenderizes, slices and serves in milliseconds! Comes in all colors plus some you can't see."
"⭐⭐⭐⭐ PROS: High-quality squeak system, thrives in rocky situations, hay for days. CONS: Maybe TOO cute. Potential pun hazard."
"⭐⭐⭐ NOT AS EXPECTED Color not as shown (not even CLOSE!!!), supposed to be predator but just sits on heated rock all day and let turtles walk all over him (if ambush predators are so different you should tell people) also missing one toe???"
"⭐ ⭐ ⭐ ⭐ HIGH-KOALATY, IF SLUGGISH Who's got four thumbs and loves to sleep?"
"⭐️⭐️⭐️⭐️ SO GOOD Came with super cute case. Not the fastest but outlasts every comparable unit. Retractable accessories. Dropped into a pond and still works perfectly"
While the early tweets were anchored around exotic species typically found in places like zoos and wildlife preserves, it didn't take long for people to apply the technique against more common animals.
Like, say, ordinary house cats.
"⭐️⭐️⭐️⭐️Requires a lot of down time to recharge, but is very active once you get it going. This is the Turkish Van model, sturdy and pretty reliable. Makes a lot of noise if you are not in the room, but this also lets you know when to refuel it. "
As the hashtag viraled out, the wider Twitter community weighed in with even stranger and more abstract takes.
"⭐⭐⭐⭐⭐Pleasantly surprised. Thought I had ordered a Roomba, but this did an excellent job of cleaning up my ecosystem. Only downside is the projectile vomiting. Overall 5 stars, would drunkenly purchase again."
"⭐ very unsatisfied with the shipping. I ordered a frog and what I got was this big melted pile."
In an interview with Earther, Shervin Hess, digital media lead for the Oregon Zoo, revealed that a new arrival, an orphaned otter pup named Lincoln, was the spark behind the unlikely campaign.
"A few weeks ago I read an Amazon review for hiking boots and it was basically describing him (waterproof, great for winter, only comes in brown). So the tweets just started writing themselves at that point."
While Hess was ultimately surprised by the depth of the hashtag's popularity, he said others could relate to its levity and therapeutic qualities:
"[#rateaspecies] also spotlighted some less-loved creatures and why the planet needs them, like endangered California condors that help keep ecosystems healthy, and bats that control insect populations."
To see more of these wacky and sidesplitting "reviews", bounce on over to Twitter.