Congratulations! You've gotten an adorable little furball to add to your family! If you've just adopted the sweetest little black and white kitty anyone has ever seen, then you're going to need the purr-fect name for your snuggly new cat. There's something about black and white cats that just makes them stand out and command attention, so their name should do just that. We've put together an awesome list of 108 names, so you can find the best name for kitties that are high on contrast.
Names that celebrate your kitty's unique pattern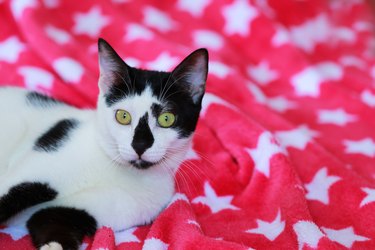 Spots

Dottie

Dots
Freckles
Speckle
Patches
Pixel
Stipple
Blur
Chip
Smudge
Motif
Zigzag
Motley
Names that refer to the fact that your kitty looks like it's wearing clothes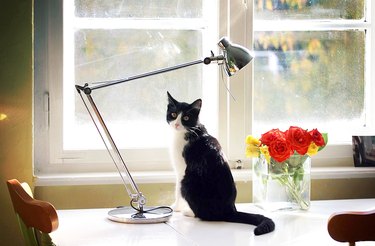 Tux
Butler

Pinstripe
Regalia
Ensemble
Bowtie
Bandit
Boots
Mittens
Pirate
Names that reference your cat's fabulous black and white coloring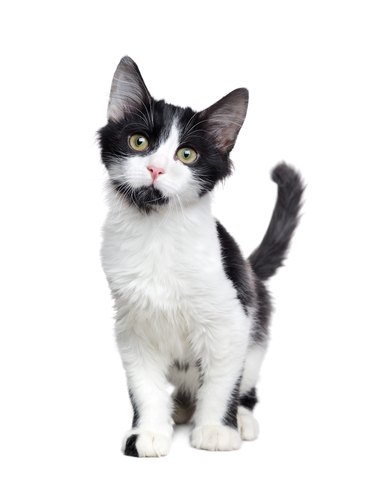 B.W.

Newsprint

Inky
Jet
Obsidian
Phantom
Melanie
Contrast
Inverse
Shade
Names inspired by pop culture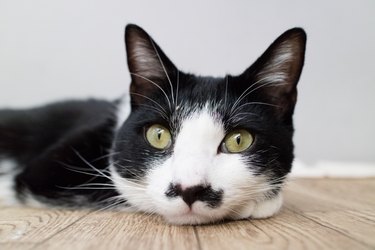 Cruella

Zorro
Venom
Storm
Mickey
Minnie
Bond
Felix
Rorschach
Chim Chiminey
Audrey
Wednesday
Snoopy
Sylvester
Casablanca
Harlequin
Beetlejuice
Betty Boop
Mary Poppins
Leia
Snow White
Dr. Jekyll
Groucho
Delicious names inspired by food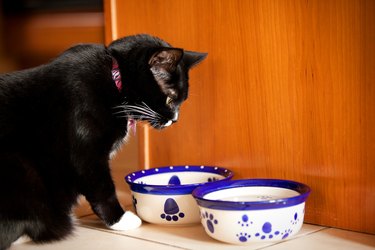 Oreo

Milkshake
Latte
Sundae
Pepper
Cappuccino
Moonpie
Sprinkles
S'more
Cupcake
Whoopie
Truffle
Animal-inspired names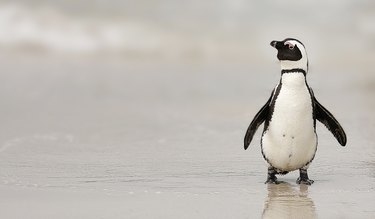 MooMoo

Panda

Skunk
Penguin
Zebra
Raven
Arctic
Ermine
Lemur
Warbler
Puffin
Orca
Names for your kitty taken from nature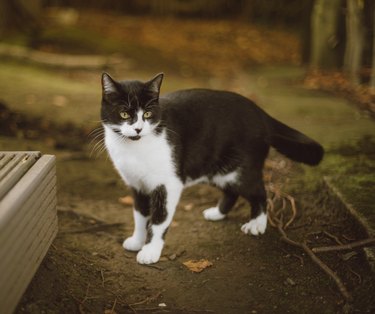 Twilight

Midnight
Shadow
Charcoal
Soot
Bones
Iris
Onyx
Queen of Night
Yin-Yang
Puddles
Twinkle
Starlight
Galaxy
Echo
Granite
Luna
Names inspired by other black and white things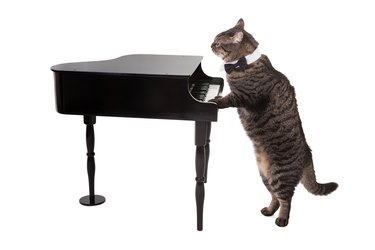 Domino

Piano

Ace
Checkers
Checkmate
Puzzles
Soccer
Barcode
Dice
Silhouette
Need more naming inspiration?
Pets are like our children. We love them, care for them, and we get to dress them up in adorable outfits so it's extra important that we take time to find the perfect pet name that reflects their personality and potential. Because settling on a name for your new pet can be hard and emotionally wrenching (oh the indecision!), we've gathered nine pet-naming techniques to find the perfect fit, as well as assembled a handful of our most beloved lists of pet names below!